Micro-Trains November 2017 Releases
Published: 2017-11-25 - By: gdm
Last updated on: 2021-08-13
visibility: Public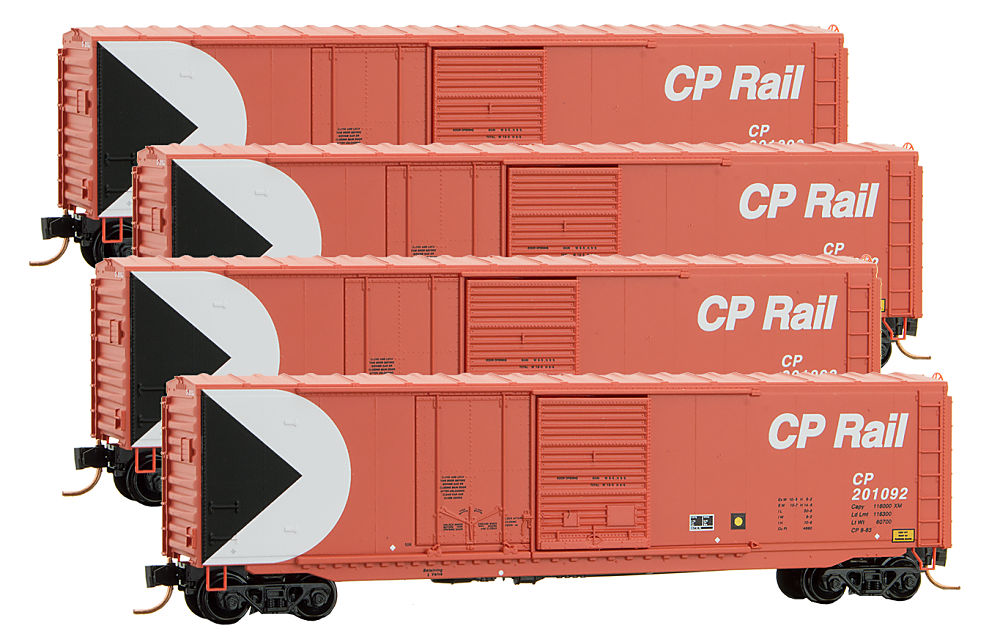 Available Now:
The November 2017 set of Micro-Trains releases is comprised of twelve individual cars, one 4-car boxcar runner pack, one 5-unit freight train. The complete list can be found
at this link
.
For the individual cars, they come in eleven different body styles. Two of the cars are heavyweight passenger cars. The the rest of this month's offerings are freight cars including three of the new 18X series 50 foot boxcars. Two of the cars are from collectible series:
Friendship Train
and
HJ Heinz reefers
.
Runner pack #129 now available. It is a set of Canadian Pacific combo door 50 foot boxcars. Also available is the Weyerhaeuser Logging Train Set which is comprised of a MTL Switcher, three logging cars and a caboose.
Of particular interest is a NASA 'Hydrogen' car. It is a '985' series car which usually means the body style is 'borrowed' from another manufacturer or custom made. Micro-Trains describes the car as "custom, ready-to-run car is a true multi-media project featuring a resin cast tank, laser cut components for the underframe, 3D printed bolsters and photo-etched deck and end railing. The car will come fully decorated and weathered with body-mounted Magne-Matic couplers."

NASA Hydrogen Car
Micro-trains is also releasing their 45th Anniversary car. It is a 'Foobie' with road name 'Micro-Trains Line #2017' but it has some very striking graffiti.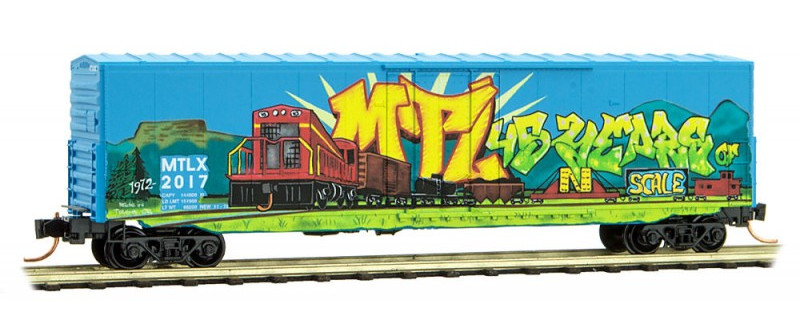 Micro-Trains 45th Anniversary Car
Pre-Orders:
Runner pack #139 was announced for deliver in April 2018: a Pennsy 50' double door boxcar set. They also announced another Santa Fe 'Slogan' 5-car boxcar set also for delivery in 2018. Finally, a 3-unit Southern Pacific flatcar set with NASA rocket component loads will be available in March of 2018.
Here is a link to the
Micro-Trains website.