Athearn Announces New Road Numbers for N Scale 57 foot PC&F Mechanical Reefer
Published: 2017-12-06 - By: Jenna
Last updated on: 2021-01-07
visibility: Public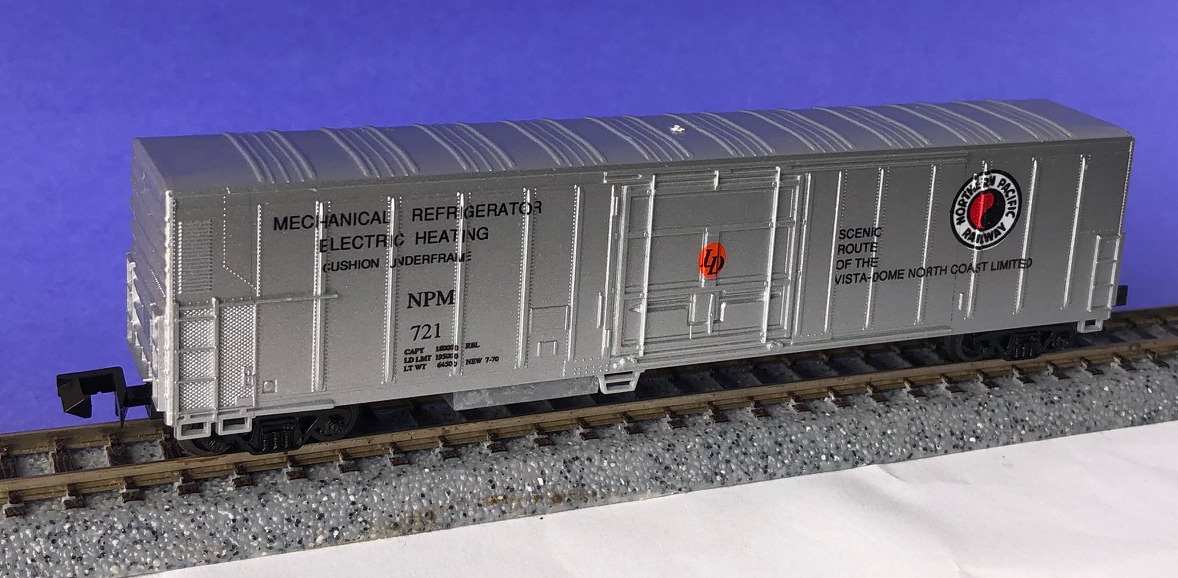 Athearn/Roundhouse 57' PC&F Mechanical Reefer
In early December, Athearn announced new road numbers for its popular FN 57' Pacific Car and Foundry (PC&F) Mechanical Reefer. Orders are due by December 29, 2017 with an estimated release date of November 2018.
This is one of the many toolings that Athearn acquired from Roundhouse in 2004.
Three new road numbers for six road names (Alaska RR, Fruit Growers Express, Bangor & Aroostook, Green Bay & Western, Golden West Service and Union Pacific Fruit Express) will be available for this product, which will run $24.98.
Some product features will include body-mounted McHenry scale knuckle spring couplers installed and machined 33" metal wheels.
Here is a link to the
Athearn pdf for this product.
Here is a link to
other Athearn N-scale 57' PC&F Mechanical Reefers on TroveStar.