Jim Fitzgerald's Legacy Inspires an Accidental Train Collector to Build N-Scale Database
Published: 2017-12-20 - By: gdm
Last updated on: 2021-01-14
visibility: Public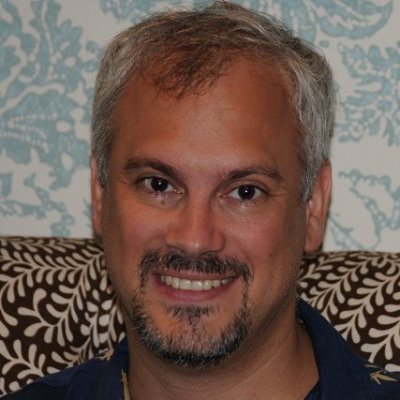 George Michaels, Founder of TroveStar N-Scale Model Train Database
In the summer of 2015, I began work creating the
N-Scale Model Train Database on TroveStar,
a database of n-scale items released since the 1960s. As of December 20, 2017, the database tally was 47,800+ locos, rolling stock, structures and accessories from model train manufacturers in North America, Europe and Japan. We hit this milestone thanks to staff and Contributors. But James "Jim" Fitzgerald, founder of the NTRAK Modular Railroading Society, (who liked to run long trains) inspired this online n-scale research tool.
Jim helped develop the
NTRAK
module specifications and was instrumental in bringing model railroading, in particular n-scale, out of the basement and to public train shows. His legacy provides train enthusiasts like me with an alternative to running a handful of cars on small home layouts. As a member of the Northeast N-Trak Club, at model train shows, I connect my modules (NTRAK oil refinery or 6' New England-themed TTRAK) to those of fellow club members and I get the chance to run true-to-life, long freight train consists. A favorite is to use a 3-MU SD40-2 set (in Pan Am Livery of course) to pull 120 Atlas beer can shorty tank cars.
When I first started exhibiting at train shows, I owned about 40 (mostly Northeast road names) 40' boxcars and some locos. Over time, with the chance to run long trains (and mimic the personnel and fuel efficiencies of actual railroads), I wanted to run unit trains (Roundhouse 50' gondolas with scrap loads, Micro-Trains 33' coal cars, Micro-Trains 39' single dome tank cars and of course Atlas beer can shorties) as well as single-road-name mixed consists like Vermont Central, Boston & Maine and the NYC. Before I knew it, I had turned into an accidental train collector.
To fill out my long unit-train consists and build the proper inventory for my road name consists, I needed to know what was available among, say Atlas beer can shorty tank cars. Who has made rolling stock for the B&M? How many 33' hoppers did Micro-Trains release? Did other companies model this prototype? Try as I did, I was unable to find easily accessible reference data on n-scale model trains. So, I decided to put my database expertise and love of model trains to work and build the N-Scale Model Train Database on TroveStar. I hope my n-scale enthusiast brethren find this database useful and will be inspired to contribute to it . . . adding to its value as a resource.
Thank you Jim Fitzgerald for inspiring this accidental collector!