Canadian Diesels for Dummies
Published: 2018-01-04 - By: Powderman
Last updated on: 2022-02-07
visibility: Public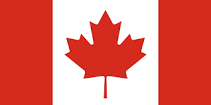 by Powderman
About the Author
Larry collects North American rolling stock with a focus on Canadian railroads along with some northern U.S. lines and all their predecessors. He became re-interested in model RRing when DCC was introduced and has been using DCC since the early 90s. Larry regularly contributes to the TroveStar N Scale Model Trains Database (data and blogs). Powderman is a Certified Quality Engineer with a background in Chemical Engineering Technology. Larry, a Director for a Safety Restraint Company, uses his Chemical Engineering, Quality and Safety background to design and manufacture Automotive Safety Devices. As a CanAm, he lives in Michigan.
CN, CP and VIA use alpha-numeric diesel locomotive classifications.
On finely detailed n-scale models they are present and you can add to the "Additional Markings/Slogan" field.
CN's railway network in the late 1980s consisted of the company's Canadian trackage, along with the following U.S. subsidiary lines: Grand Trunk Western Railroad (GTW); Duluth, Winnipeg and Pacific Railway (DWP); Central Vermont Railway (CV) and a former GT line to Portland, Maine, known informally as the Grand Trunk Eastern. Canadian National America now also incorporates the Illinois Central purchased in 1998. On May 2003, BC Rail (BCR) became part of CN. On December 31, 2011, CNA completed the merger of Duluth, Missabe and Iron Range Railway Company; Duluth, Winnipeg and Pacific Railway Company; and Wisconsin Central Ltd. into its Wisconsin Central Ltd. Subsidiary. CN now covers coast to coast along with the Gulf of Mexico.
The CN group uses XYZ-nnna where:
X is the manufacturer:
C — Canadian Locomotive Company or Fairbanks-Morse
E — General Electric
G — General Motors (GMD, GMDD, or EMD)
L — Miscellaneous
M — Montreal Locomotive Works, Alco, or Bombardier
Y is the type of use:
F — freight
H — hump use
S — switcher
Y — yard use
R — road switcher
P — passenger service
Z is the configuration of the locomotive (this parameter may be absent) :

A — cab unit
B — booster unit
G — equipped with steam generator for passenger-train service (road switchers)
L — equipped to lead a set of hump units
T — equipped to trail in a set of hump units
nnn — two or three digits:
nn — hundreds of horsepower
4nn — locomotive has four axles; nn is hundreds of horsepower
6nn — locomotive has six axles; nn is hundreds of horsepower
a — the sequence in which the members of a given class were ordered by CN. The first batch of locomotives of this type received are normally assigned "a", then "b" for the second batch, and so on. Note: (this parameter may be absent)
Examples:
GF-30c — Freight locomotive manufactured by GM, 3000 horsepower, third batch received (CN 5000 is an SD40 of this class).
MPA-18a — Cab unit for passenger use manufactured by MLW, 1800 horsepower, first batch received (CN 6760 is an FPA-4 of this class).
GR-412a — Four-axle road unit manufactured by GM, 1200 horsepower, first batch received (CN 1400 is a GMD1u of this class).
EF-640b — Six-axle freight unit manufactured by GE, 4000 horsepower, second batch received (CN 2430 is a Dash 8-40CM of this class).
GH-00a — Slug (no diesel engine, so zero horsepower) for hump service, built by GM, first batch received (CN 514 is a member of this class).
The bulk of my information was obtained from
CNRHA
, which has a wealth of information available. I do not know who prepared the list but would like to acknowledge their work. The Canadian National Railways Historical Association (known as the CN Lines Special Interest Group prior to 2010) was founded in 1989 as an international operational research and historical group that exclusively focuses on the Canadian National family of railways and promotes the art of modelling them accurately.
VIA Rail uses the CN designations.
The following is an explanation about the CP system by Steve Boyko,
Confessions of a Train Geek.
CP's system is simpler than CN's, DYY-nna
DRS=Diesel Road Switcher, DRF=Diesel Road Freight, or DS=Diesel Switcher
nn=First two digits of horsepower
a=order letter (optional)
Also note that CP doesn't always put a class designation on its locomotives.