Athearn to Re-release N Scale Ford C Fire Truck
Published: 2018-01-10 - By: Jenna
Last updated on: 2021-01-06
visibility: Public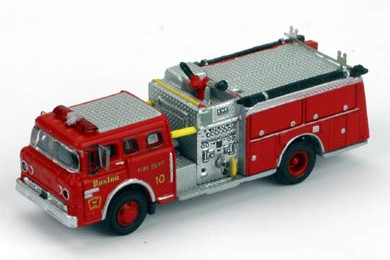 In late December, Athearn announced that it will re-release its popular N Scale Ford C Fire Truck. Orders are due by January 26, 2018 with an estimated release date of December 2018.
This re-release (MSRP $28.98) will consist of six products: County Fire (Rescue 6 and County Fire Dept.), Fire Department, Fire Protection District, Volunteer Fire and Fire Rescue.
Some model features will include: highly-detailed, injection-molded body and separately-applied details.
Here is a link to the
Athearn pdf for this product.
Here is a link to
other Athearn N-scale Ford C Fire Trucks on TroveStar.