See DB Content by Brand, Type and Body at a Glance
Published: 2016-06-17 - By: Jenna
Last updated on: 2021-07-21
visibility: Public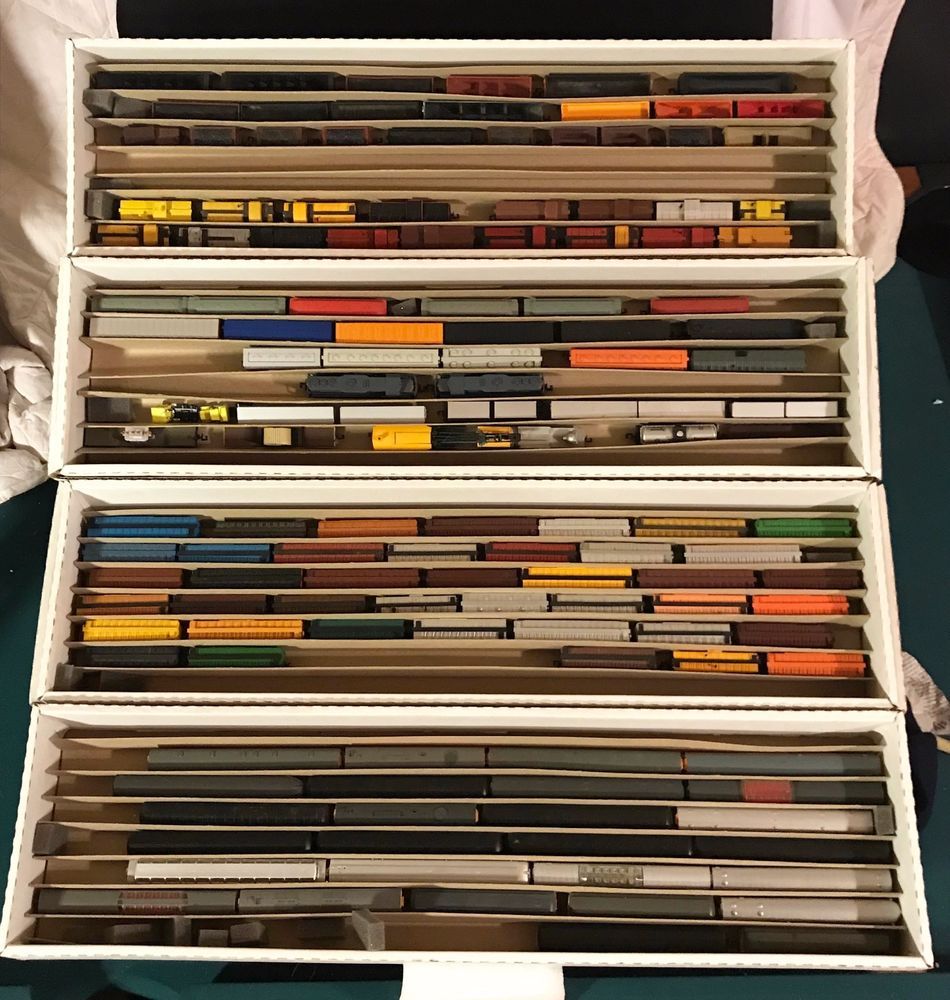 At latest count, our
n-scale train database
now includes more than 17K engines, rolling stock, vehicles and other model train-related items. Whether it's keeping up with recent releases (listing Micro-Trains' most recent weathered car releases
(June 2016)
for example), expanding the breadth of our listings to include more than North American prototypes (for instance, adding the
Toyamako line /Japanese light-rail trams
that service the coastal city of Toyama, Japan) or including
Southern Pacific / Lark series passenger cars
(one of our Rewards Program participants hails from the Golden State), we add more items to the db every day.
To make it easier to get a quick overview of what's included in this 17K+ item n-scale db,
our trains home page
now lists items in three different categories: Brand, Type and Body. At a moment's glance, you can now readily see the following:
the more than 45 manufacturers / brands featured (spanning the alphabet from Atlas Model Railroad, Rapido Trains to Wheels of Time)
the hundreds of Body types (for instance, Athearn Caboose Bay Window and Con-Cor Autorack Tri-Level Enclosed, and Rapido 37 Foot Meat Packers Reefer) listed in this growing db.