Kato Announces New Rerailing Track with Road Crossing Details
Published: 2018-01-24 - By: Jenna
Last updated on: 2018-01-23
visibility: Public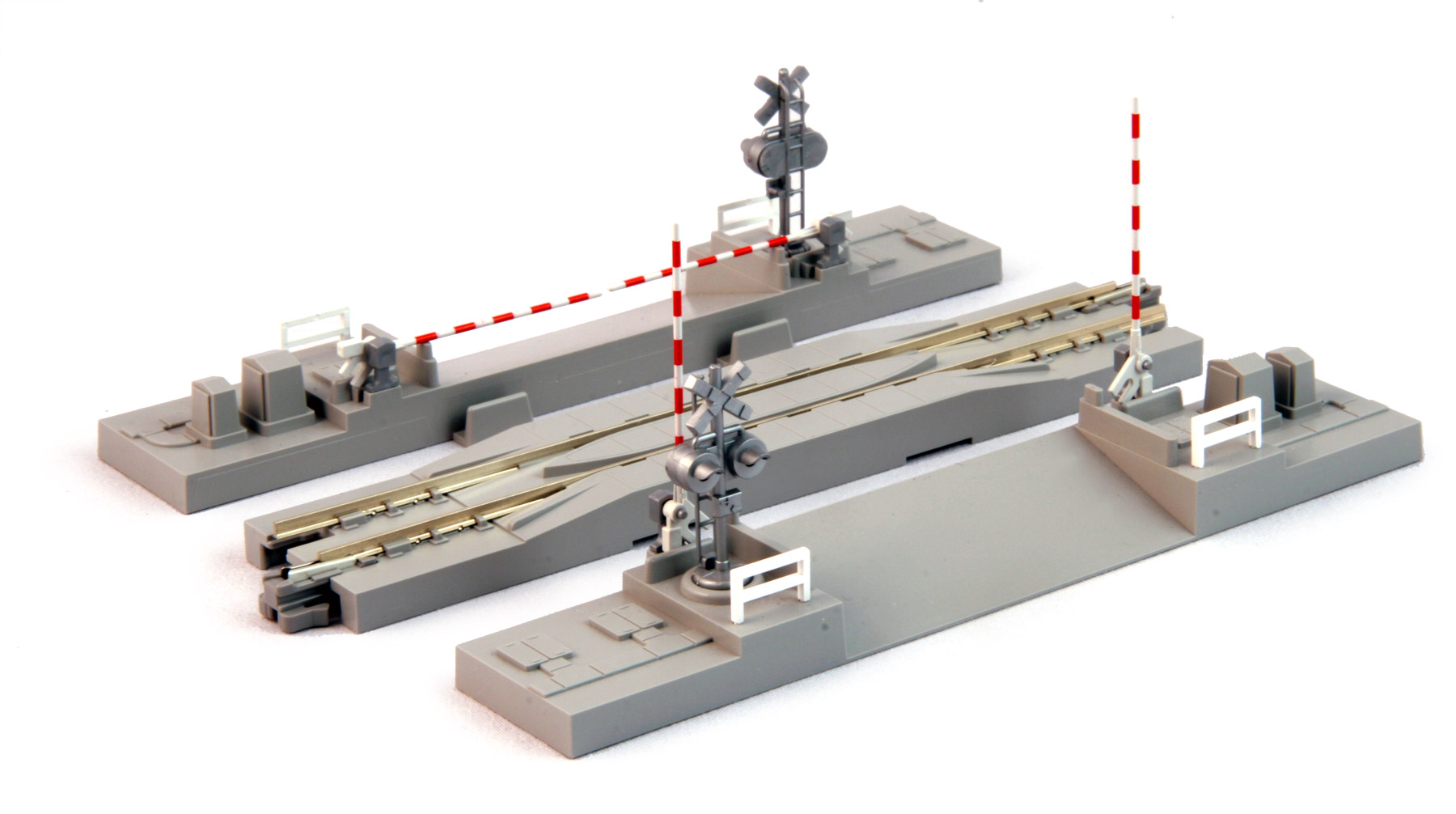 On January 17, 2018, Kato USA announced a new re-railing track with road crossing details ($18.00), as well as two new bumpers that have illuminated signal lights (Type A and Type C). The illuminated bumpers ($13.00) will operate using off track power (no wiring needed/DCC compatible).
Illuminated Bumper Tracks
Estimated delivery for these items is March 2018. Here is a link to the
Kato USA website.