Athearn to Re-release N Scale GATC 20K Tank Car
Published: 2018-02-02 - By: Jenna
Last updated on: 2018-02-02
visibility: Public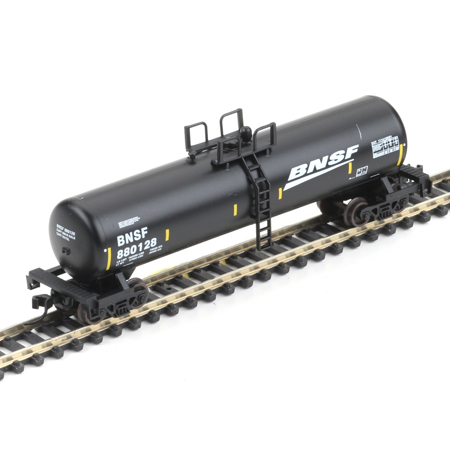 Athearn is re-releasing this GATC 20K Tank Car.
On January 26, 2018, Athearn announced that it will re-release the n-scale GATC 20K Tank Car (this is a tooling originally purchased from Roundhouse).
With this announcement, Athearn continues to issue re-releases that include what more and more n-scalers have come to expect as standard features on n-scale rolling stock: body-mounted couplers and highly-detailed cars (via injection molded technology).
This re-release will include 3 new road numbers for each of the 6 road names: GATX / White, Occidental Chemical, GAMX, GATX / White w/ black band, PPG Industries and GATX (Modern). Orders are due February 23, 2018 with an ETA of January 2019.
MSRP is $26.98 per car.
These ready-to-run cars will feature some of the following: Machined metal wheels, Separately applied brake wheel and ladders and Body-mounted McHenry knuckle couplers.
Here is a link to the
Athearn pdf for this product.
Here is a link to
previous releases of the GATC 20K Tank Car double door box car
on TroveStar.