ScaleTrains Announces New N Scale Gunderson-GIMSA/Concarril 5188 Cubic Foot Covered Hopper
Published: 2018-01-27 - By: Jenna
Last updated on: 2018-02-02
visibility: Public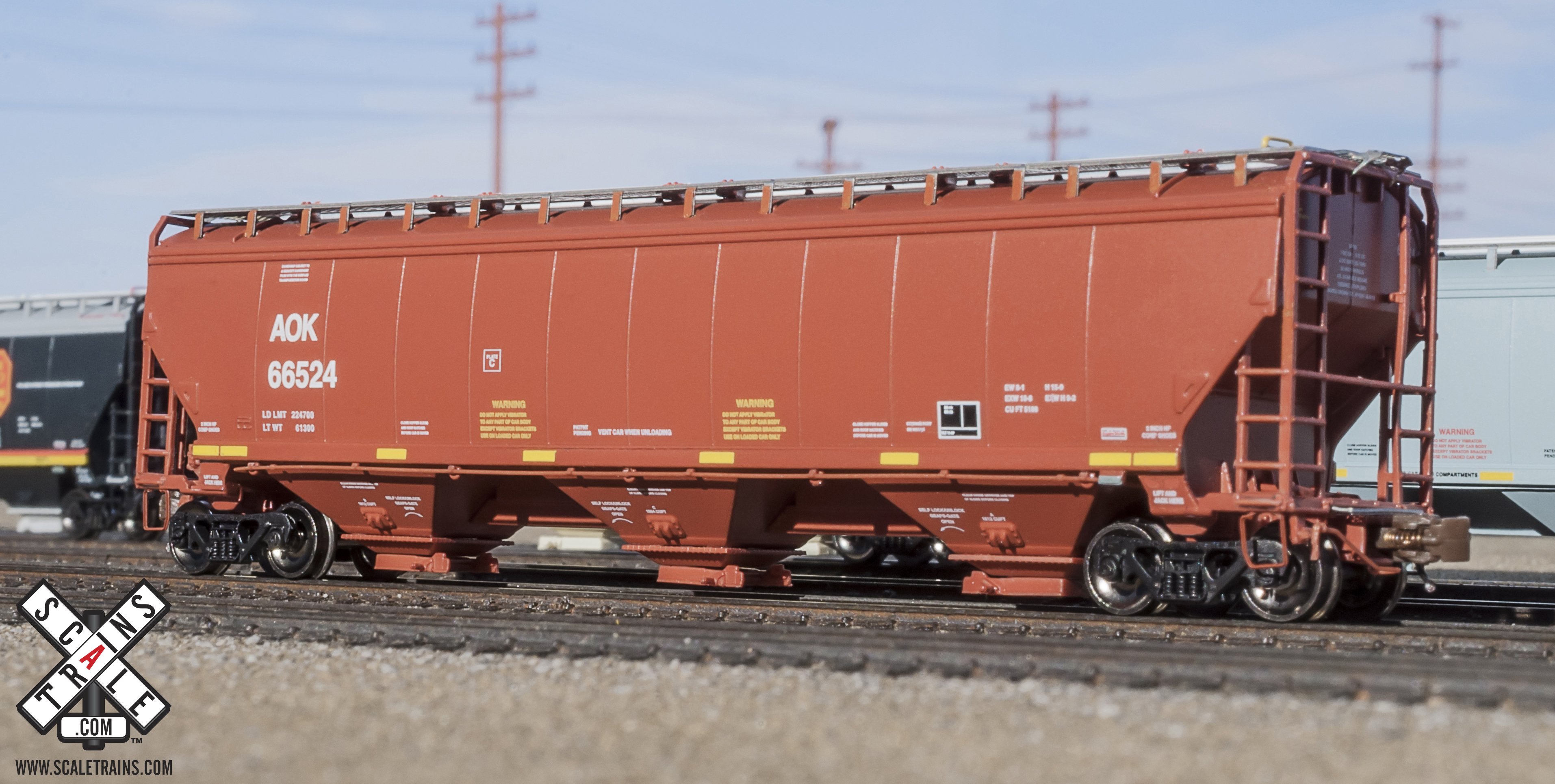 On Friday, January 27, 2018 at the Amherst Train Show, ScaleTrains announced another new tooling to its line of n-scale rolling stock models: Rivet Counter N Scale Gunderson 5188 Covered Hopper.
In addition to the company's n-scale container, this announcement will mark their 4th freight car.
Pre-orders are due February 26, 2018 with an expected release of the summer 2018.
This car will run $31.99 and come in 5 road names (AOK, BNSF, Building America, Kansas City Southern/Belle and Union Pacifc) with as many as 22 road numbers available for each name. It will include three different body styles, two different roof hatch types, two different outlet gate options, and numerous factory-applied parts.
Some item features will include: photo-etched stainless steel see through roof walk with metal grab irons, photo-etched stainless steel see through end platforms, factory-applied trainline pipe, separately applied brake cylinder and linkage, control valve, air reservoir with piping between the control valve and air reservoir and brake wheel, stand, and chain.
Here is a link to
ScaleTrains product page
for this announcement.