Micro-Trains April 2018 Releases
Published: 2018-04-11 - By: gdm
Last updated on: 2021-02-16
visibility: Public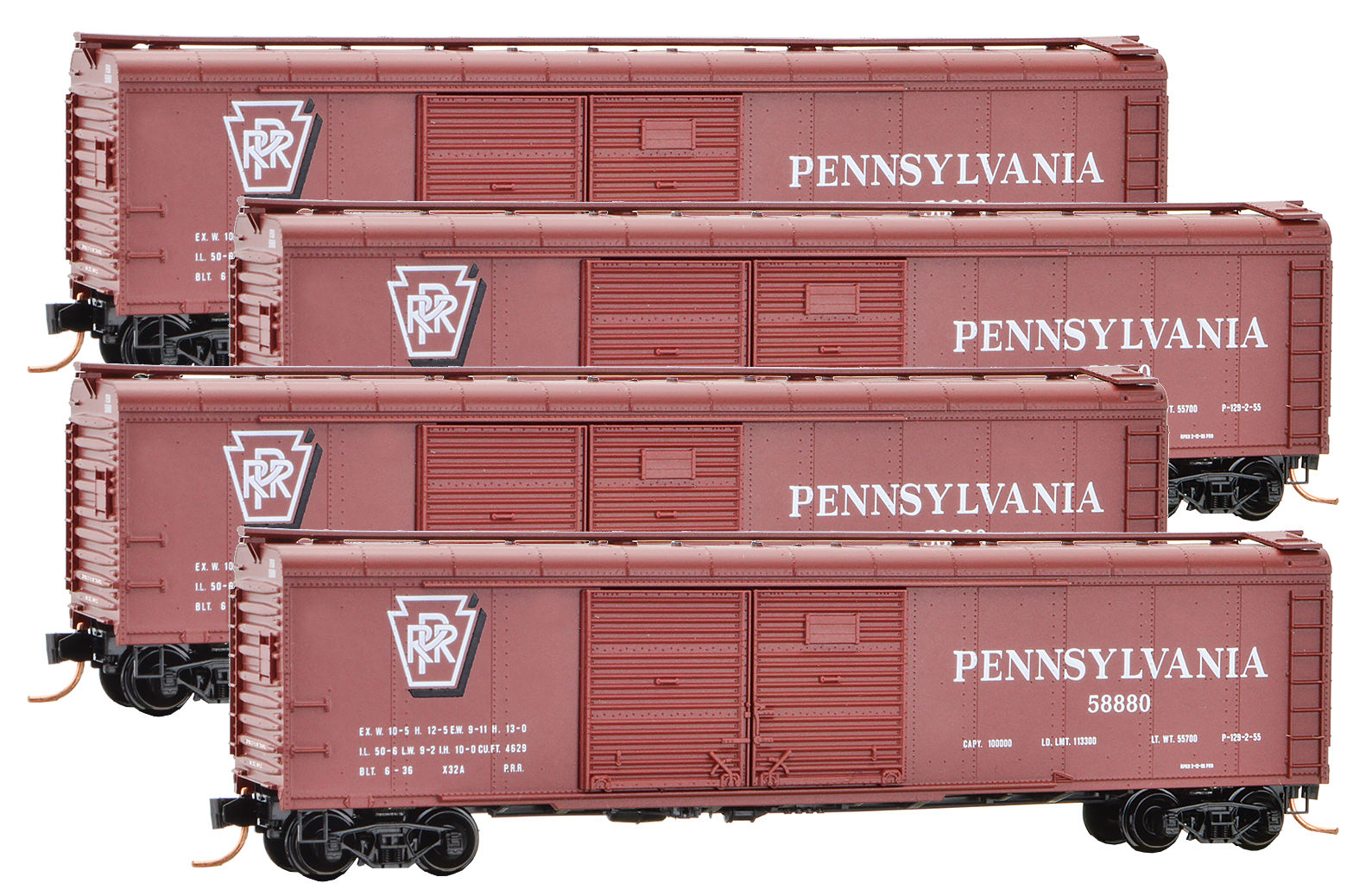 Runner pack #139 is now available. It is a set of Pennsy 50 foot boxcars.
Available Now:
The April 2018 set of Micro-Trains releases is comprised of eleven individual cars, one 4-car boxcar runner pack, one eight-car woodchip hopper pack, and one 5-car Santa Fe 'Slogan' boxcar pack. They also released two more of their SW1500 Diesel Switchers. The complete list can be found
at this link
.
For the individual cars, they come in eight different body styles. One of the cars is a heavyweight passenger car. The the rest of this month's offerings are freight cars including a pair of depressed-center flatcars (which we haven't seen in a while). Two of the cars are from the collectible series:
Heinz Reefers
and
WW2 Poster Troop Cars
.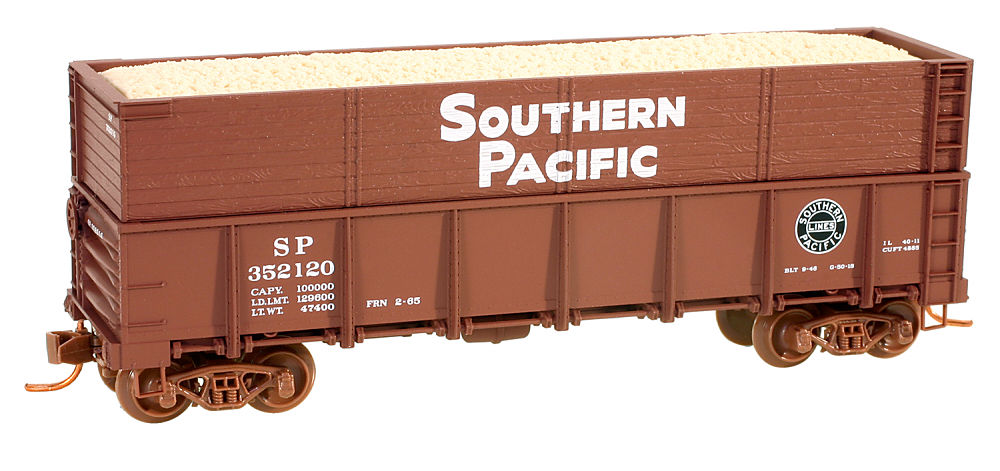 We haven't see woodchip hoppers in a while, nor have we seen 8-car runner-packs.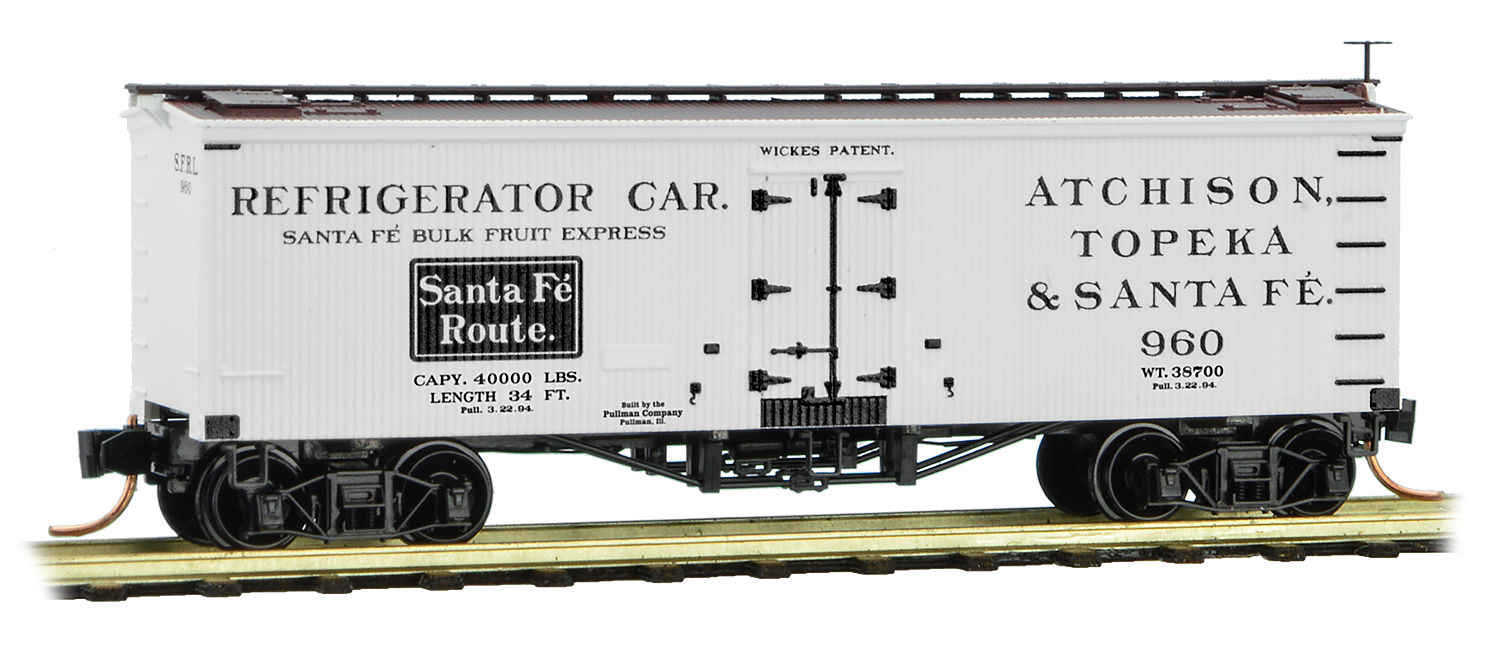 Santa Fe fans got a reefer and a 5-pack
Pre-Orders:
Runner pack #147 was announced for delivery in September 2018 - a Union Pacific 50 foot boxcar 4-pack. They also announced a Civil War Era boxcar 4-pack lettered for the NYC&HRRR.
New Series:
Micro-Trains is excited to announce our next series; the HEINZ Reefer Series! This six month series will consist of six prototypically accurate HEINZ wood reefer cars and will be offered in both N and Z scale. The H. J. Heinz Company, more commonly known as simply HEINZ, is an American food processing company that was founded by Henry John Heinz in 1869. With humble beginnings, Henry and friend Clarence Noble, began manufacturing horseradish in his father's basement. The company would later expand to include tomato ketchup in 1875 and eventually over 60 food products by the mid-1890's. HEINZ introduced its "57 Varieties" slogan in 1896 which was included on many of their very colorful billboard reefer cars. By 1919 the company had grown to over 6,000 employees and 25 factories and relied heavily on their fleet of over 700 railroad cars to transport their food products across the country. Contact your dealer to place your order today.
Here is a link to the
Micro-Trains website.