Athearn Announces New Road Numbers for N Scale GATC 2600 Airslide Hopper
Published: 2018-04-18 - By: Jenna
Last updated on: 2018-04-19
visibility: Public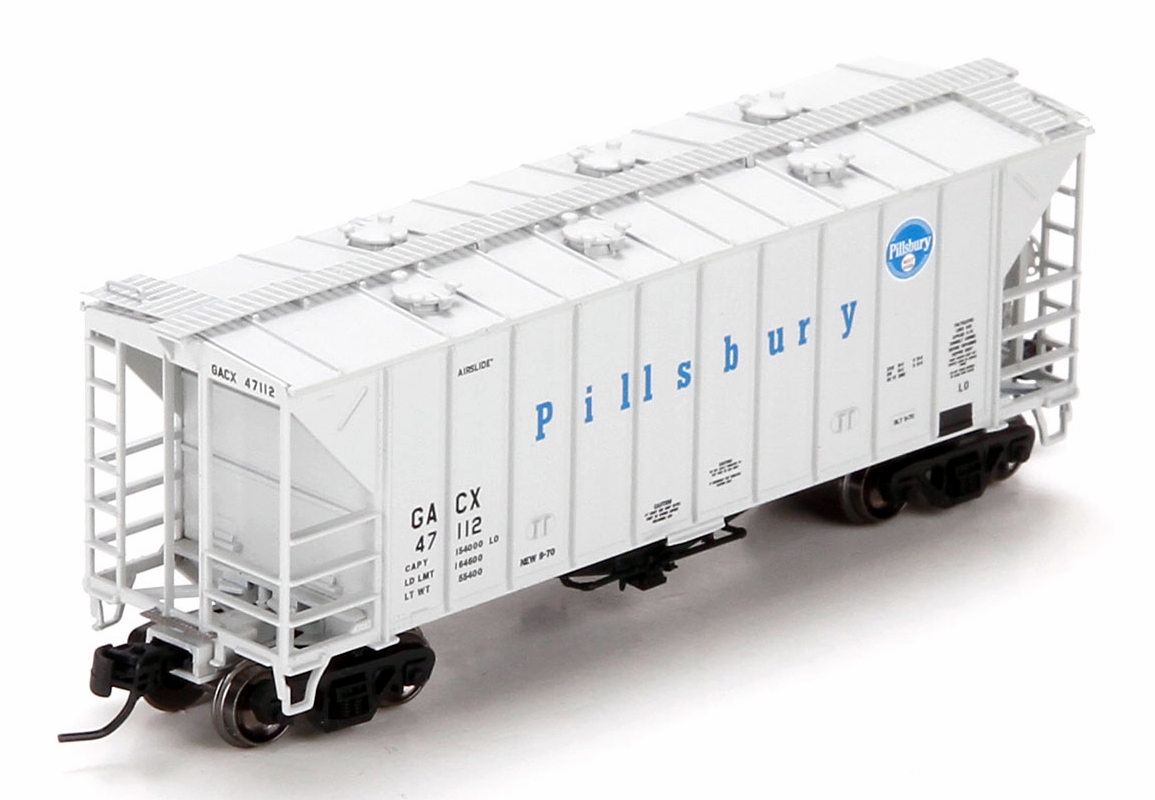 Here is a photo of a previous release of the Athearn covered 2-bay airslide GATC hopper.
In late March 2018, Athearn announced that it will re-release its n-scale GATC 2600 airslide hopper ($27.98) in new road numbers. Orders are due April 27, 2018 with an estimated delivery of March 2019.
Similar to previous Athearn releases, this product will feature body mount couplers and metal wheels. For more information about this re-release, here is a link to the
Athearn pdf for this product.
Here is a link to
other Athearn n-scale GATC 2600 airslide hoppers on TroveStar.