Athearn to Re-release its N-scale Thrall High Side Gondola
Published: 2018-04-18 - By: Jenna
Last updated on: 2018-04-19
visibility: Public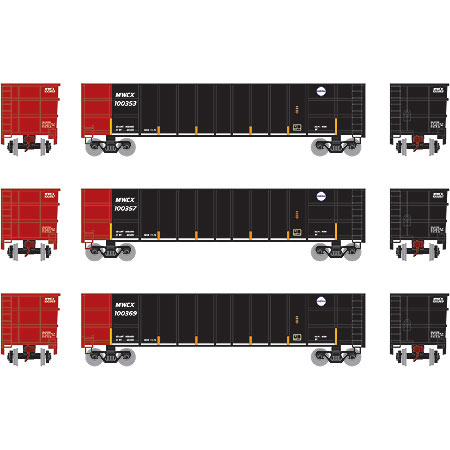 In late March 2018, Athearn announced that it will re-release its n-scale thrall high side gondola (individual $24.98 and 3-pack $69.98). Orders are due April 27, 2018 with an estimated delivery of March 2019.
In brief, this release includes:
Two new road names: RJ Corman and Midwest Car
New road numbers for Santa Fe
New Paint Schemes for Herzog and Wisconsin Electric
Perhaps the most interesting part of this release is the Commonwealth Edison road name. Athearn is appealing to folks who want to model prototypically correct road names and will be producing Commonwealth Edison in billboard (with "Commonwealth Edison" and an image of a light bulb) and so-called intermediate versions, which are very plain, featuring data only.
Similar to previous Athearn releases, this product will feature body mount couplers and metal wheels. For more information about this re-release, here is a link to the
Athearn pdf for this product.
Here is a link to
other Athearn n-scale n-scale thrall high side gondolas on TroveStar.