How to Create Your Personal Inventory Using TroveStar Reference Data
Published: 2019-06-28 - By: Jenna Personal
Last updated on: 2020-01-18
visibility: Public - Headline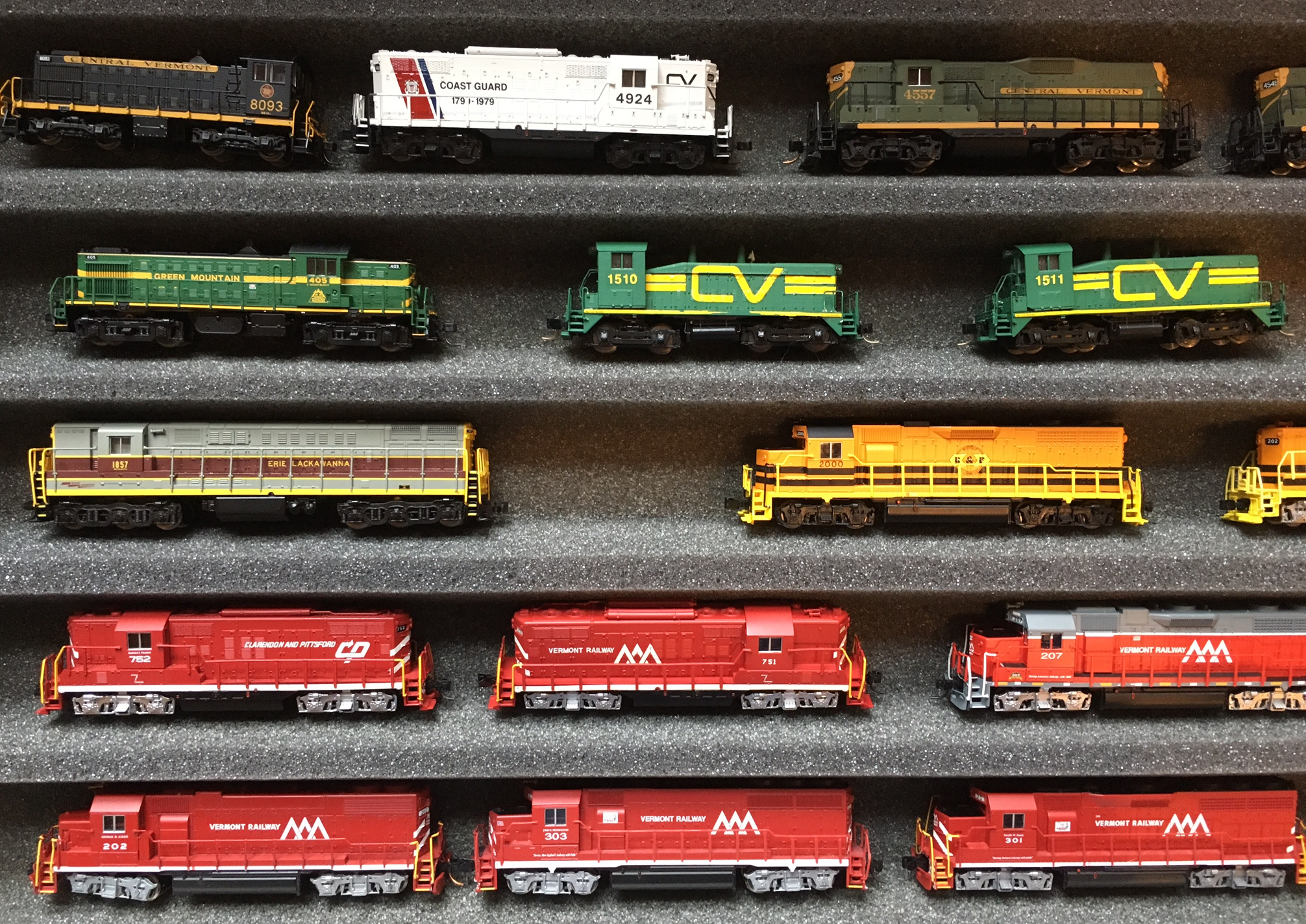 How to Create Your Personal Inventory Using TroveStar Reference Data
It is easy and fast to use TroveStar's 'collection tracking' system to create a Personal Inventory (based on the various Collections already stored within TroveStar).
PLEASE NOTE:
In order to access the Inventory functionality on TroveStar, you
must do two things.
FIRST
: create a TroveStar account.
SECOND
: request permission to access the collection that interests you.
Creating an account is free, easy and fast. Please click
here
to learn how to create one.
To grab a permit for the Collection that interests you, please follow
this link.
Once you have completed these two steps, you can now create your own personal inventory.
How to create an inventory
Go to the Collection Manager on this page.

On the Collection Manager page you can do a number of things:
Create a new Collection
View the list of Public Collections (inventories that fellow TroveStar users have chosen to make public)
Please click on the New Collection link on the left banner.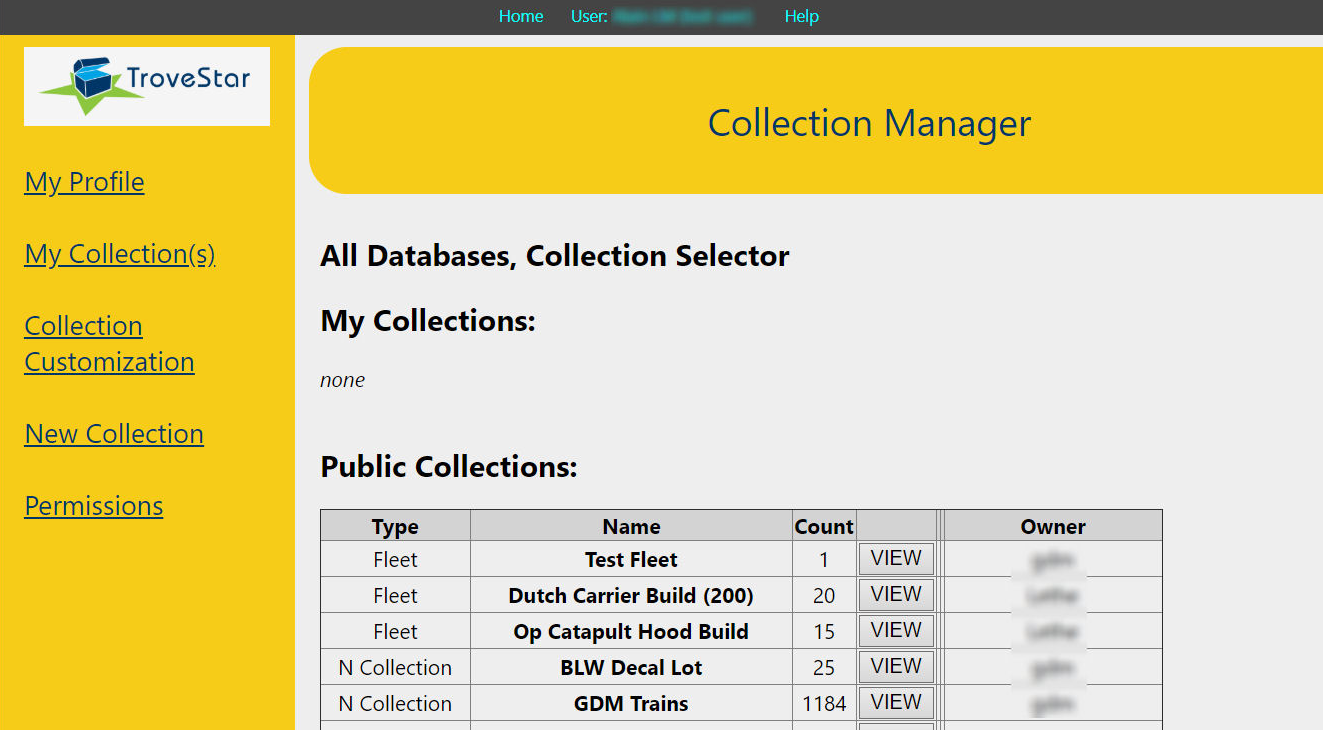 On this page, you select the database from which you will create your collection.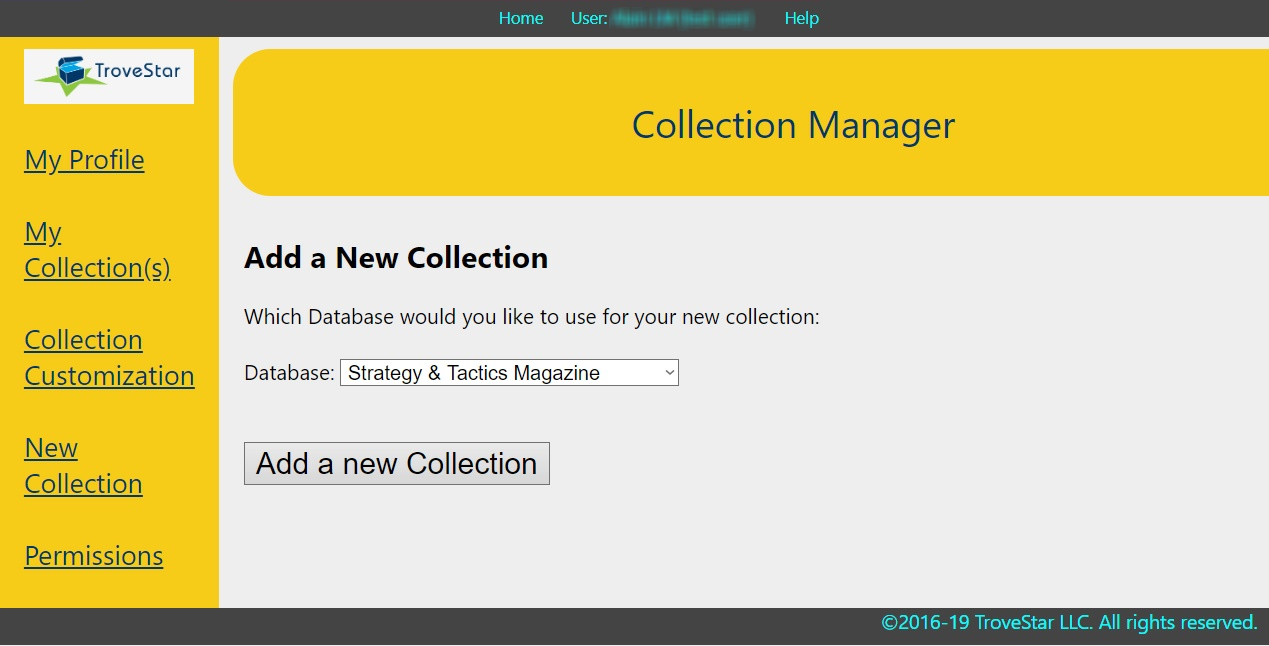 On this page, you get to name your collection.
In my case, to create my own collection, I will type 'My New Collection' into the box that says "type name here". Please make sure to NOT include the "<" or ">" symbols in your collection name.
Hit "Enter" or click on "Add a New Collection" button.


You will now see your new Inventory (right now think of it as an empty folder that you will fill with items) on the Collection Manager page under the My Collections heading.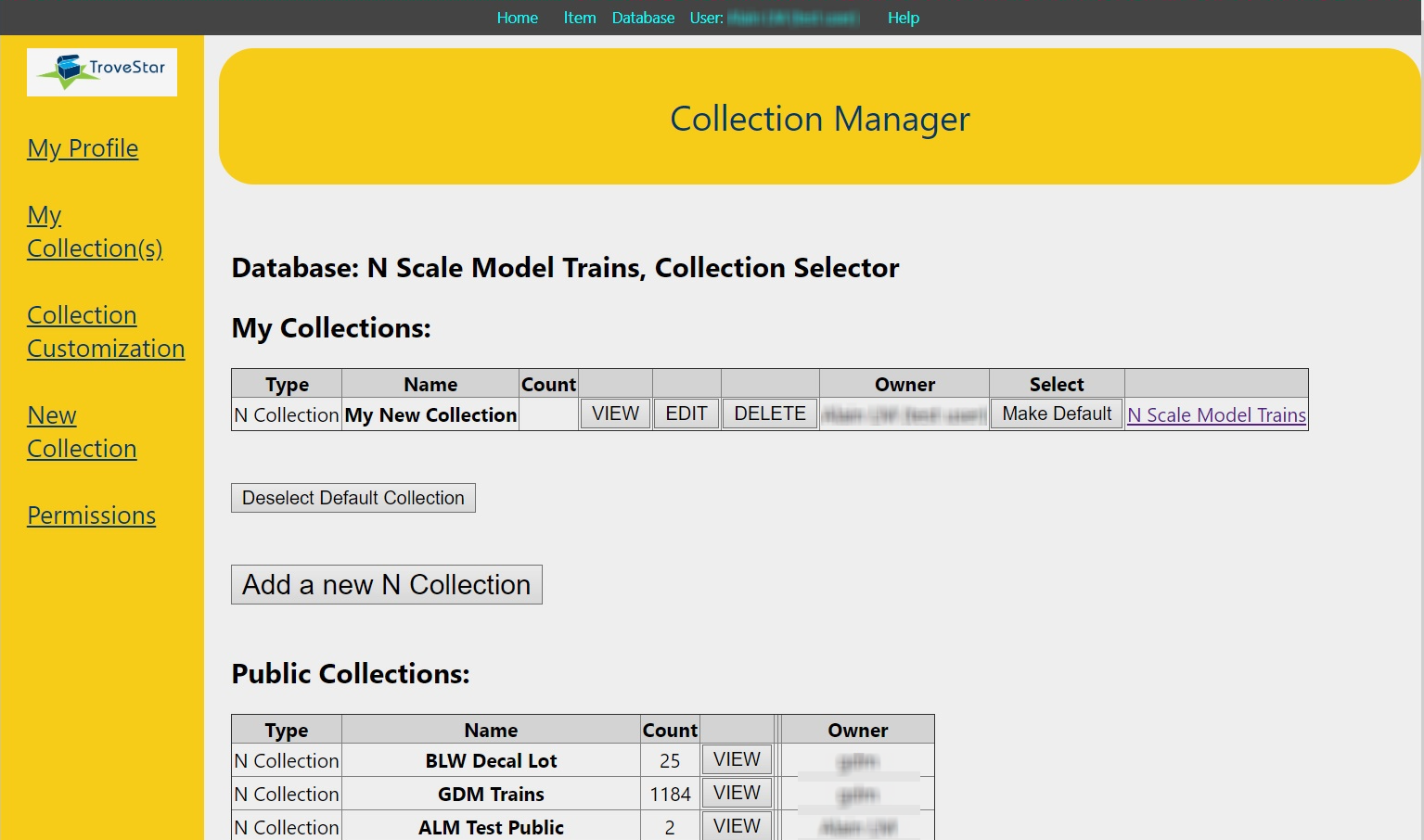 Now that you have created your Personal Collection, you can populate it.
How to add items to your new Personal Inventory