Micro-Trains May 2018 Releases
Published: 2018-05-04 - By: Jenna
Last updated on: 2021-08-13
visibility: Public
Available in May 2018:
The May 2018 set of Micro-Trains releases is comprised of twelve different individual cars, two 48 foot containers, one 4-pack of drop-bottom gondolas with loads, two different 16-car Pacific Fruit Reefer sets (one 'clean' and one weathered) and four (2 each of 2 different road names) of their SW1500 Diesel Switchers (pre-orders were taken in January 2017).
The individual cars come in 9 different body styles. One of the cars is a heavyweight mail passenger car. The rest of this month's car offerings feature freight models. There are two 48 foot rib side Allied containers (which should look nice in the MicroTrains 48 foot husky container cars). The four locomotives are painted in CSX and Western Pacific liveries.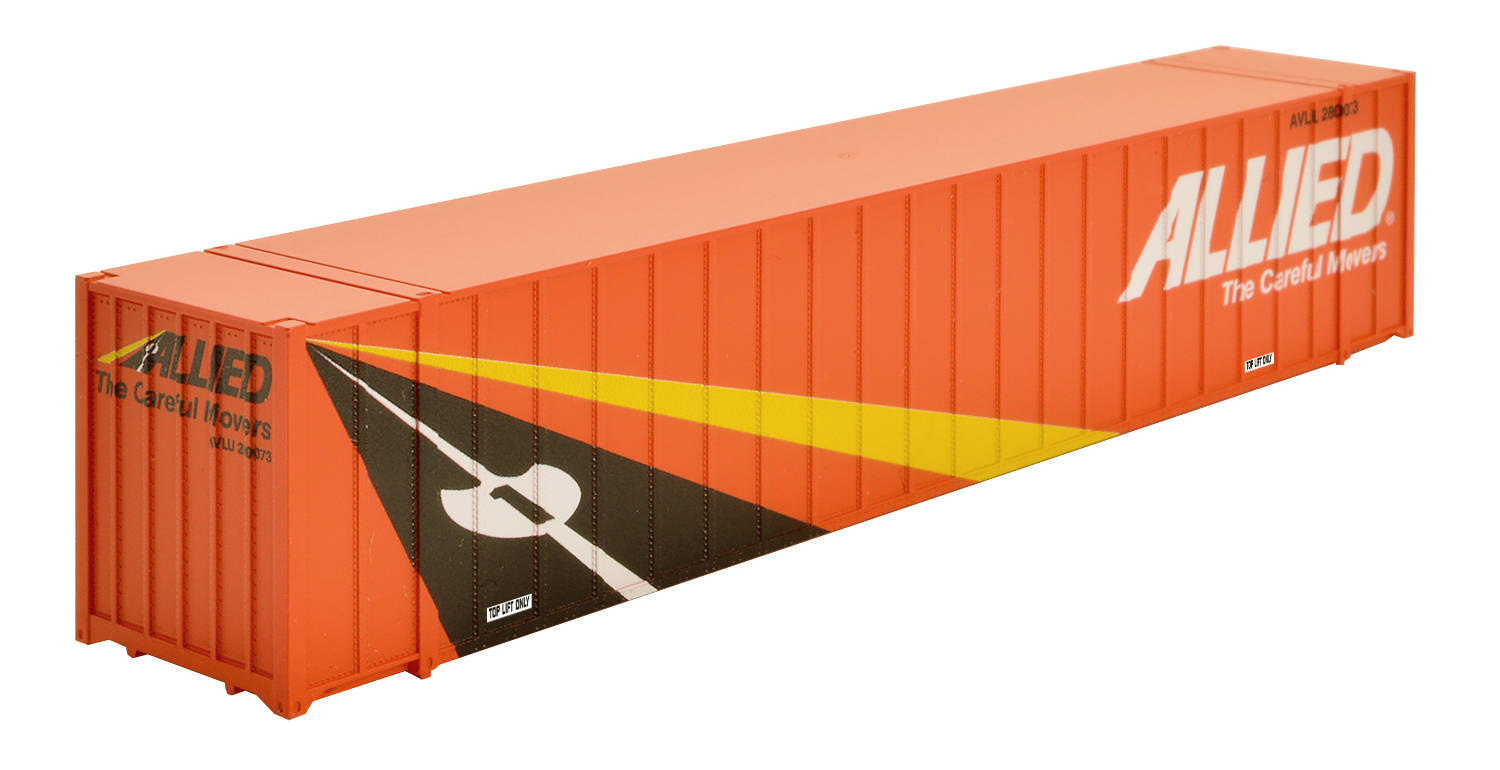 These Allied shipping containers will be a nice fit for
MTL's 48 foot husky container cars..
Two of the cars are from the collectible series:
Heinz Reefers
and
WW2 Poster Troop Cars
.
The complete list can be found on TroveStar
at this link
.
Pre-orders:
Except where noted, all pre-orders are being accepted through May 31, 2018.


Impact Car: This Southern Pacific 50 foot box car with plexi-glass on one
side and standard solid steel on the other are pretty cool looking.
Also announced:
4-Pack 2-bay covered hopper BNSF Runner Pack
8-Pack: Railbox 50 foot rib side box car with plug and sliding door Runner Pack
Halloween Ghost Train Set - Locomotive with four spooky freight cars (pre-orders due by June 15, 2018).