Trainworx Announces N-Scale Ready-to-Run Dump Trucks
Published: 2018-05-08 - By: Jenna
Last updated on: 2018-05-08
visibility: Public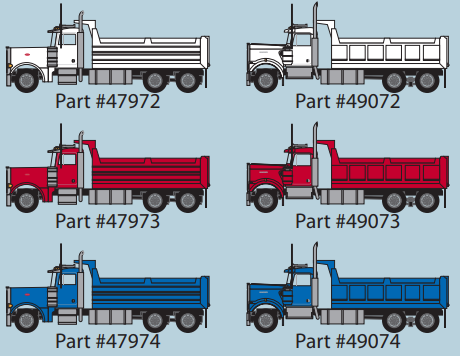 On April 11, 2018 Trainworx announced that for the first time it will release ready-to-run dump trucks. Previously, the Colorado-based company sold the 20 or so parts from the parts catalog to build a complete dump truck.
"This is the first time I have offered built up dump trucks," says Pat Sanders of Trainworx. He adds, "Reservations are good for the dump trucks; there is a demand. It is way more economical for me and customers to get the ready to run truck."
Pre-orders for the newly announced
n-scale dump trucks,
which will be availabe in 6 colors for $41.95 each, are due by May 31, 2018. Delivery of these items is estimated Q1 2019.