From the attic: N-scale encyclopedia of the 80's
Published: 2018-05-09 - By: Alain LM
Last updated on: 2021-07-21
visibility: Public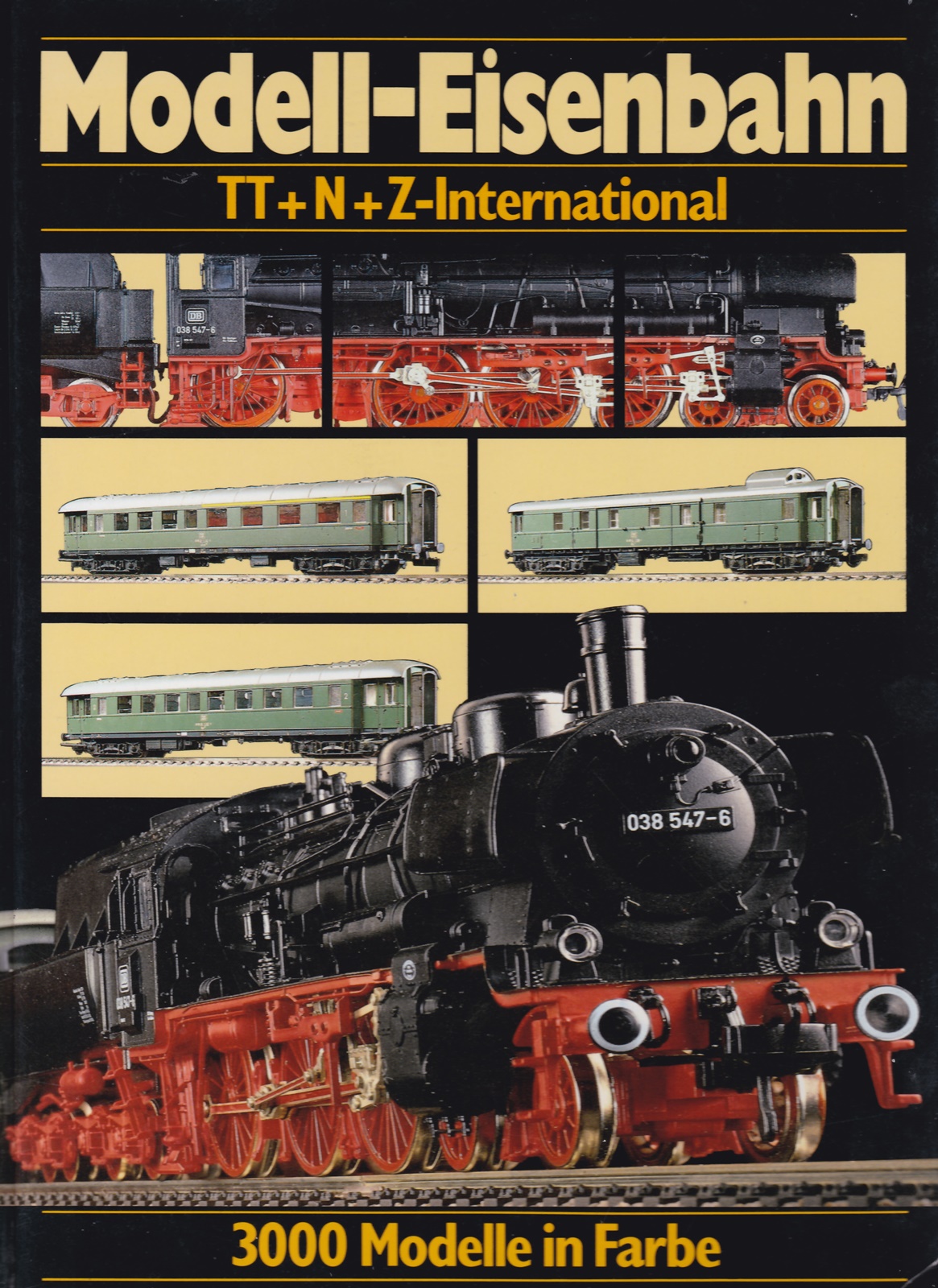 © 1980 by Bernhard Stein - Weltbild Verlag
Original title: Modell-Eisenbahn - 3000 Modelle in Farbe
"Internationaler Modelleisenbahnkatalog TT/N/Z"
ISBN 3-926187-29-8 / ISBN 3-926187-27-1
1989, reprint of the original 1980 edition
Editor, text and picture by Bernhard Stein
Weltbild Verlag
195 pages

Unlike the title in German may suggest, this book is actually trilingual, in German, English and French. As a native Frenchman, I can testify that the French translation is pretty OK, even if there are here and there some minor translation mistakes. I took the lazy way and did not check the English part, but let's assume this is of the same quality.
I purchased it on the internet for less than 10€, shipment cost from Germany included. There are plenty available, so I guess that despite being an old book it had been printed in large quantities.
This book is actually from a series of three (3), the two others being dedicated to HO and other scales.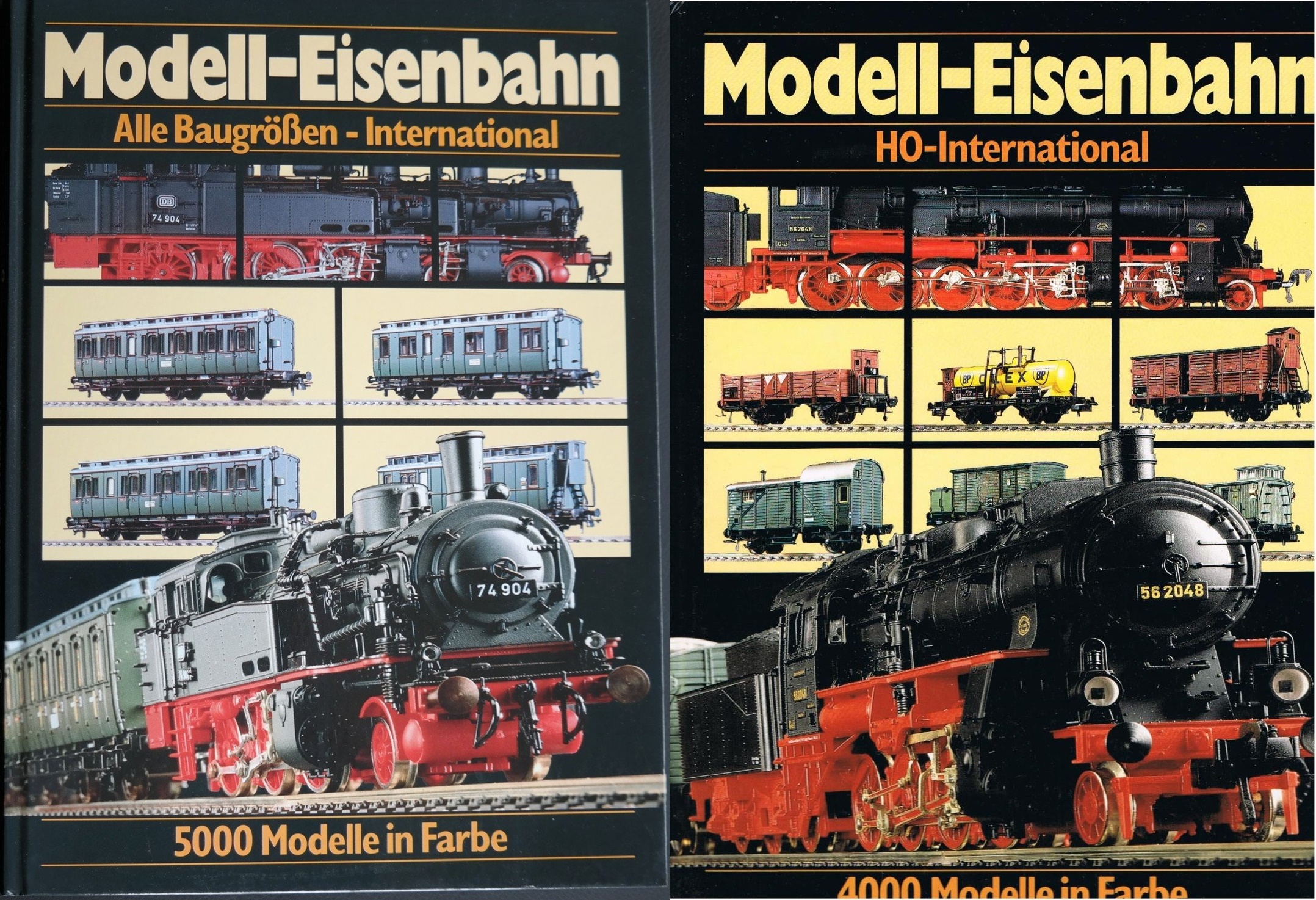 The title translates as: "Model Railroad, TT+N+Z-International, 3000 models in color." Here is the short description as it lies on the back cover:
Das große Nachschlagewerk der kleineren Baugrößen TT, N and Z. Auf rund 200 Seiten sind über 3000 Modellbahnfahrzeuge farbig abgebildet und beschrieben. Von 50 Herstellern und nach Vorbildern von 120 Staatsbahnen und privaten Eisenbahngesellschaften rund um der Erdball. Mit allen wichtigen technischen Angaben and mit Bestellnummern. Ferner gibt dieses Buch Auskunft über die Herstellerfirmen selbst, über ihre Systeme and Spezialitäten, über Bezugsquellen und international Vertretungen.
The largest reference for the smaller sizes TT, N and Z. More than 3000 model railroad vehicles are shown in color and described in around 200 pages. Models from 50 manufacturers and from 120 state railways and private railroad companies around the globe. With all important technical information and with stock numbers. This book also provides information on the manufacturers themselves, their systems and specialties, sources of supply and international representations.
The interest of the book is obviously historical as it gives a good overview of the available N-scale production in the early 80's, i.e. 20 years after the first N scales models were introduced. It is obviously a very interesting source when endeavoring a reference database like we do at TroveStar. The book covers most of the manufacturers of the time, from all countries including Japan (Kato, Tomix), USA (Bachmann, Kadee now MTL, Model Power) and obviously all the German and Austrian brands that were leading at the time. Atlas is missing.
At that time, the same item could be proposed for several years in the catalog; for a given model and roadname, there was usually only one roadnumber available.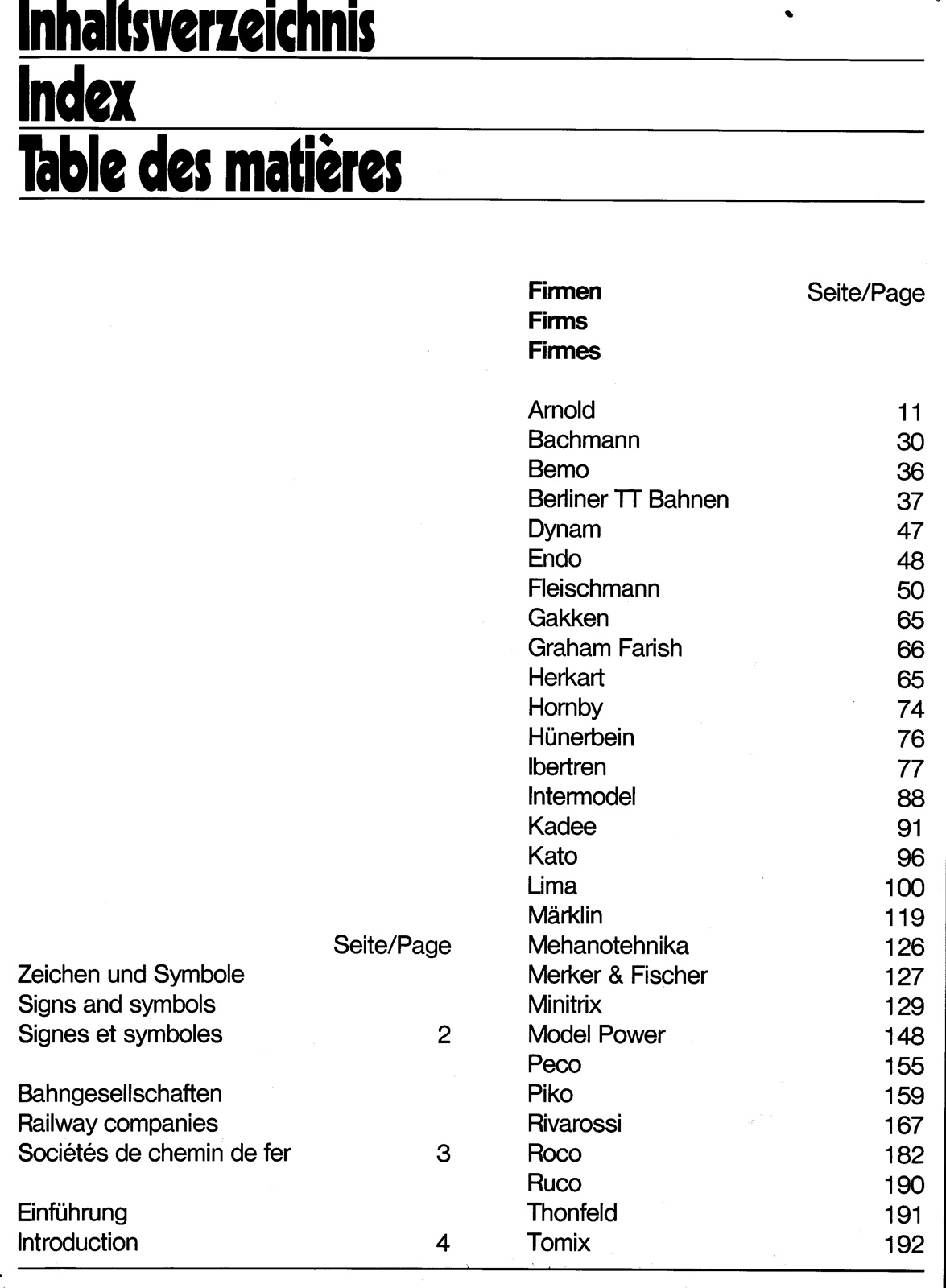 Below is a typical page of the book: 10 items per page, all with an image on gray/light blue background, with very synthetic information. Certainly less that we try to gather on the TroveStar N-scale database, but a good basis for old models where few information is sometimes available.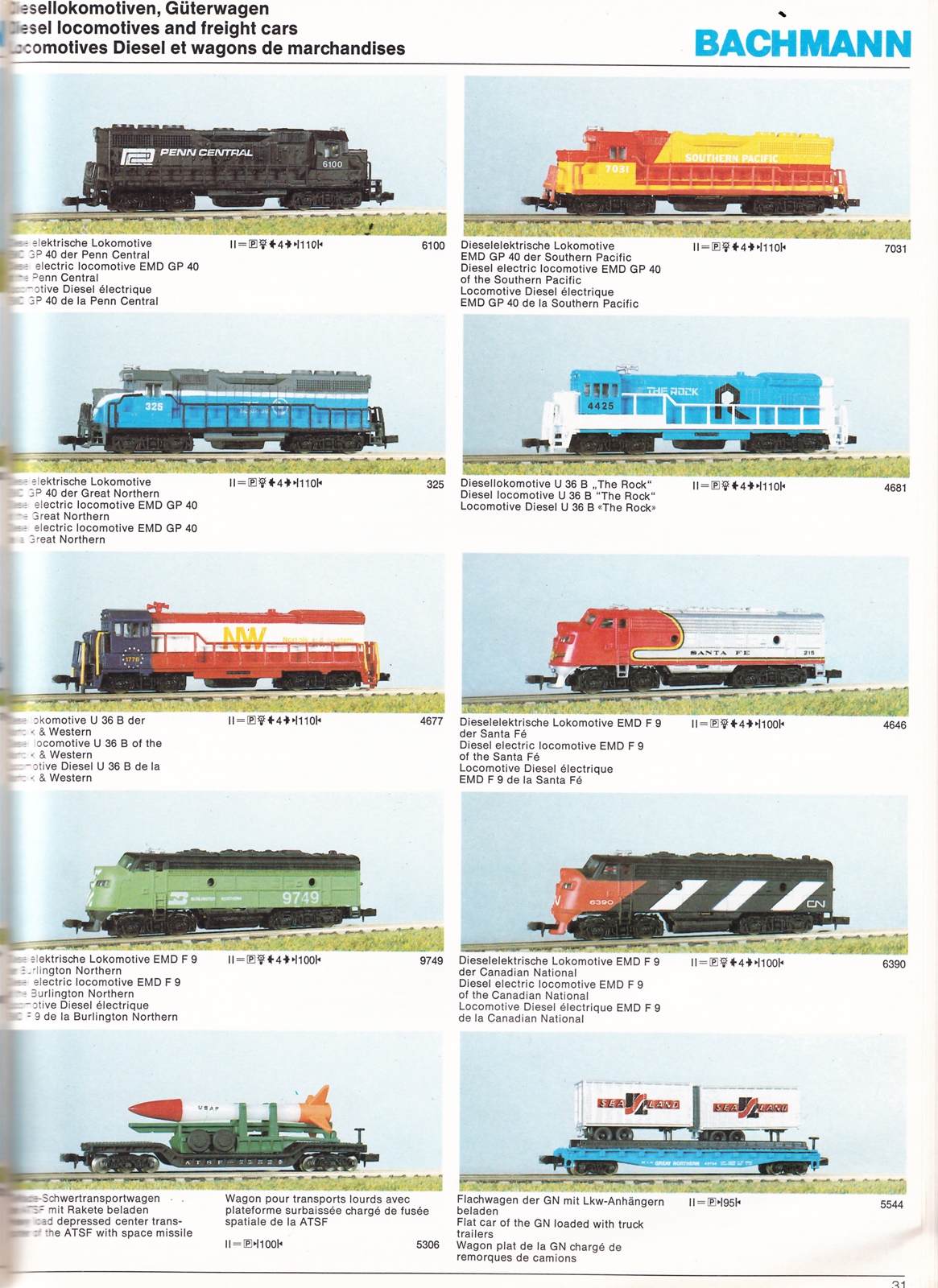 The Author, Bernhard Stein, was a well-known German modeler, who has written several books and created an HO layout called
Modellbahn Paradies
, in Mühlheim-am-Main, near Frankfurt. The layout was closed to public in December 2015. Here is a nice video:
And because we are in the attic, here is a 1994 video where Bernhard Stein demonstrates how to build a layout from A to Z. In German, but I'm sure that you can follow, as nothing has really changed with regards to construction techniques…but the drawing-board has definitely disappeared to the benefit of computer-aided design (CAD) – I don't even know if I have kept the one that I had during my college time in the 80's.
Credits
The copyright of this article is held by Alain LM, who is granting TroveStar with right to display it.
Except otherwise mentioned, all images are copyrighted by the author.