Trainworx Announces Re-release of Quad Hoppers
Published: 2018-05-16 - By: Jenna
Last updated on: 2018-05-16
visibility: Public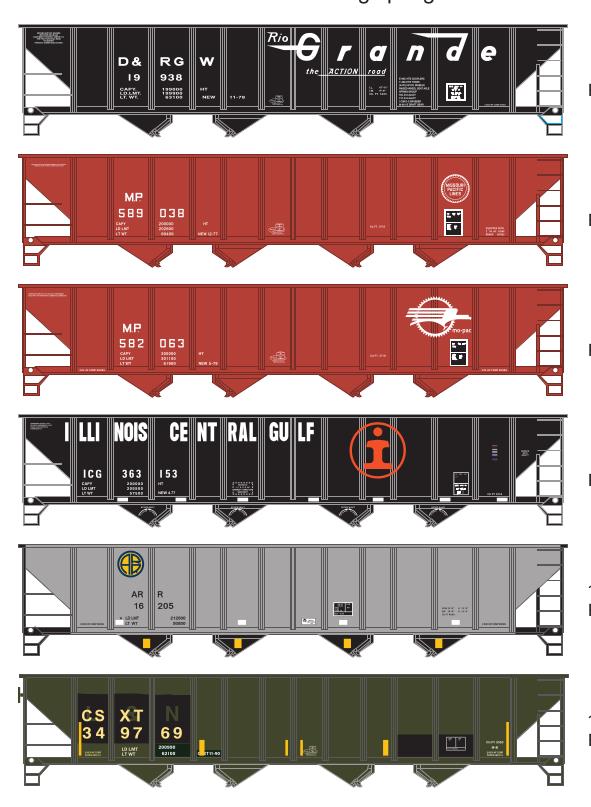 Trainworx recently announced a new run of N scale quad hoppers. Pre orders are due June 30, 2018 with expected delivery spring 2019.
This re-release will run $$28.95 and feature 6 road names: Rio Grande, Mo-Pac Buzzsaw, Mo-Pac Eagle, Illinois Central Gulf, Alaska Railroad and CSX re-stencil. The Mo-Pac road names will come in six road numbers and all others will come in 12 road numbers.
Here is a link to the
Trainworx pdf for this product.
The TroveStar N-Scale Model Train database features previous
Trainworx 4-bay hoppers releases.