Micro-Trains June 2018 Releases
Published: 2018-06-04 - By: gdm
Last updated on: 2021-08-13
visibility: Public
Available in June 2018:

Cars 5 and 6 in the Ringling Brothers Ad series are out this month
The June 2018 set of Micro-Trains releases is comprised of twelve different individual cars, one 4-pack of log cars with loads, a five-pack of Cotton Belt heavyweight passenger cars and two of their SW1500 Diesel Switchers in Canadian Pacific livery (pre-orders were taken in January 2017).
The individual cars come in 10 different body styles. Three of the cars are heavyweight passenger cars. The rest of this month's car offerings feature freight models.
Four of the cars are from the collectible series:
Heinz Reefers
and
WW2 Poster Troop Cars
, and
two cars
from the
Ringling Brothers Ad Cars
.
The complete list can be found on TroveStar
at this link
.
Pre-orders:
Except where noted, all pre-orders are being accepted through June 30, 2018.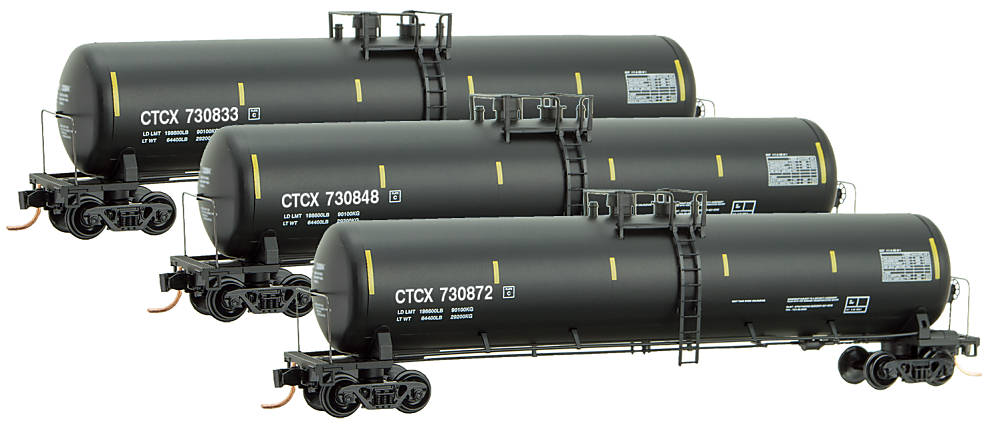 Modern Tank Cars: Runner Pack #147
Available in November
Also announced:
5-Pack Penn Central Heavyweight Passenger Cars
Christmas Train: the Hot Chocolate Express features and FT unit pulling four freight cars in Christmas livery.