Athearn Announces N Scale BSC F-89 foot TOFC Flat with 40' Fruehauf Z-Van Trailer
Published: 2018-06-12 - By: Jenna
Last updated on: 2018-06-13
visibility: Public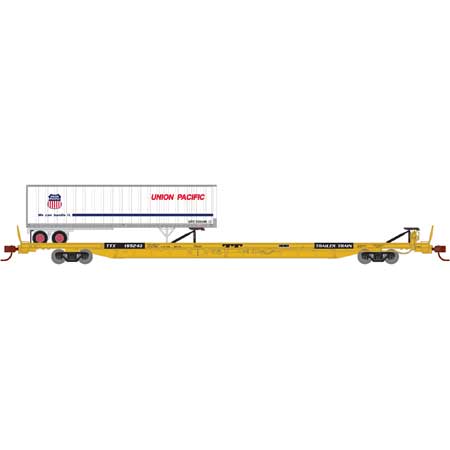 In late May 2018, Athearn announced that it will re-release its 89 foot F89F flatcar (in brown and yellow) and for the first time include the Z-Van Trailer (40 foot) ($53.98). Orders are due June 22, 2018 with an estimated delivery of May 2019.
Similar to other Athearn releases, this product will feature body mounted couplers. For more information about this release, here is a link to the
Athearn website.
Here is a link to
other Athearn 89 foot F89F flat cars (sans trailer) on TroveStar.