Four Reasons to Create A Personal Inventory of Your Collection and How TroveStar Can Help
Published: 2018-07-26 - By: Jenna
Last updated on: 2018-07-26
visibility: Public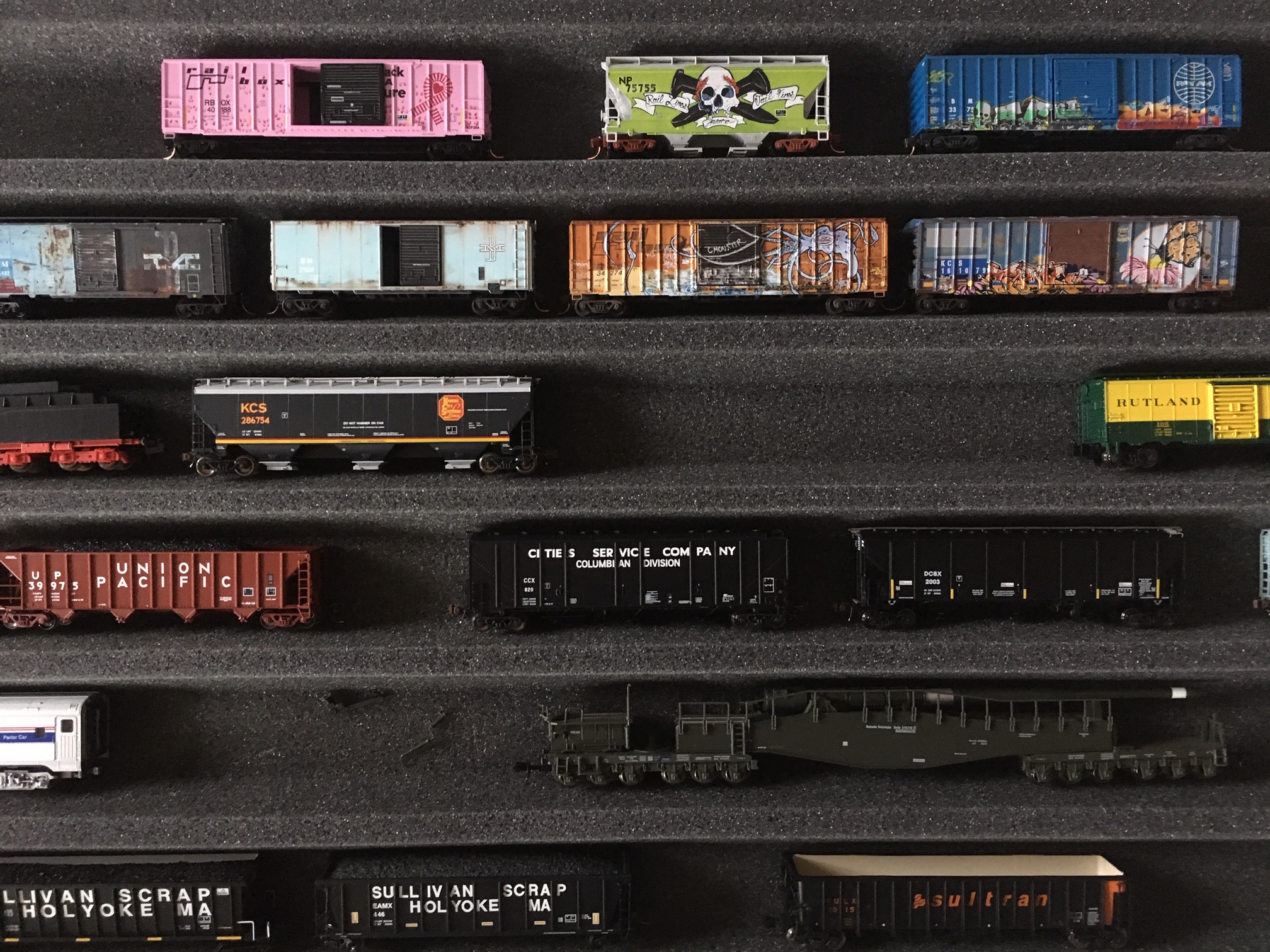 The May 2018
NMRA (National Model Railroad Association) Magazine
featured the article "A Word to the Wise: Inventory!" by Thomas Roskelly who lost his home to a fire. He penned the article to urge his fellow model train enthusiasts to not only create an inventory of their train collection (and any items they might lose in a fire) but to safely store it so it too is not destroyed by the ravages of heat and flames. (Mr. Roskelly did have an inventory of his train collection but it was stored in a fire-proof safe, which did not survive the heat of the fire; house fires can approach 2400 degrees.)
To be sure, Mr. Roskelly shares some very sound advice. If you are not already convinced for the need to have a personal inventory available on-line, here's a list of reasons a detailed list of your collection can be useful.
Avoid buying duplicates.
An on-line version of your inventory is just the thing you need before you make that next impulse buy at the next hobby shop or train show. With a live version (via your smart phone) of your inventory, you can quickly check to see if you already own the item that interests you.


Easily and quickly furnish insurance companies with a detailed inventory of your collection.
If your collection has been damaged/destroyed because of a fire or a flood and you need a list of your melted/water-logged trains to submit to your insurance company, you can log on to your on-line Inventory and print out your former/damaged collection.


Get the best possible prices from dealers for your collection.
If you are thinking of selling your collection, you can print out your inventory and shop it around to the dealers. An accurate list of what you are selling (versus "Here are 2 boxes full of 150 rolling stock.") will get you the best price.


Leave your affairs in order.
We all go to the great train station in the sky someday. Want to leave an accurate list of your collection to your heirs? Create an on-line personal inventory to help plan for that final departure.


The TroveStar n-scale model trains database currently features more than 53,500 locos, rolling stock, structures and accessories. You can use all of this reference data to create your own personal inventory. It's free and easy.
To learn more, please see our blog article:
How to Create Your Personal Inventory Using TroveStar Reference Data.