Jacksonville Terminal Co Announces Flat Rack Containers with Collapsible Ends
Published: 2018-08-27 - By: Jenna
Last updated on: 2021-08-13
visibility: Public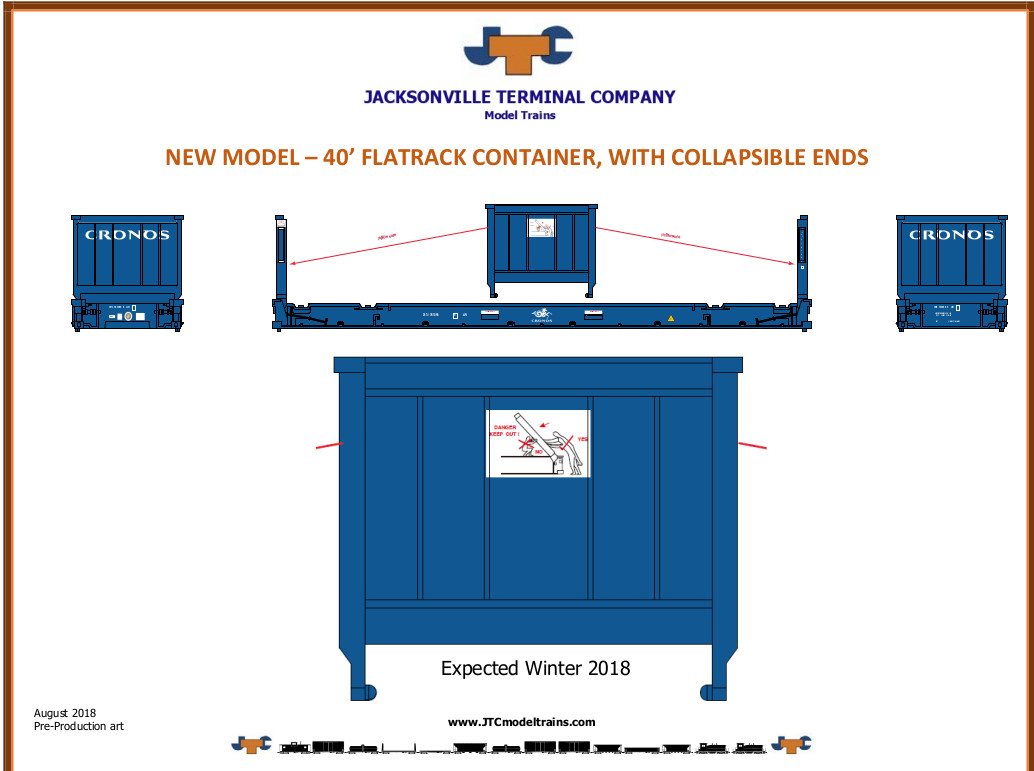 In mid-August, Jacksonville Terminal Company, Kansas City, MO announced a new tooling: n-scale flat rack containers with collapsible ends. This new tooling, the first for n-scale, will be available in two height versions: standard height (20 feet and 40 feet) and in high-cube height (40 feet).
The first release will be the 40 foot standard version and expected to be available in October 2018. Pricing information was not listed on the
JTC website.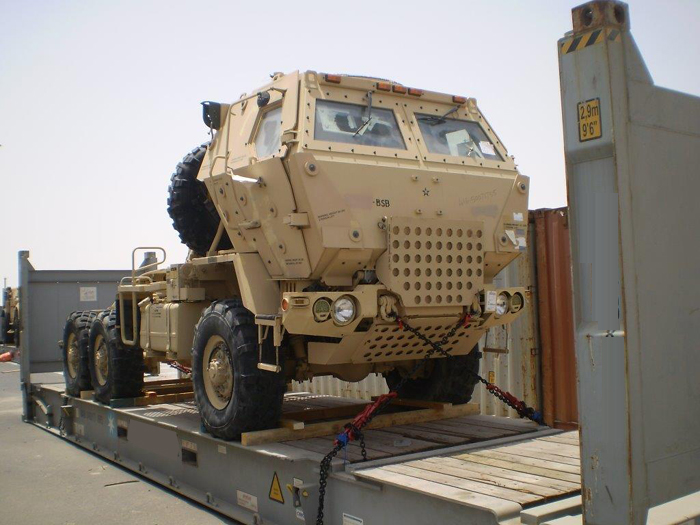 Flat racks are used to transport over-sized trucks like this one.
These flat racks are used mainly for transporting over-sized cargo including machinery and vehicles. Items are loaded from the top or from the sides. Construction sites, farms and other facilities use these flat racks as temporary bridges. When not in use, the collapsible ends fold flush into the top of the platform, making it easy to stack the flat racks when not in use.