Jacksonville Terminal Co Announces 53 ft Container Model
Published: 2018-08-27 - By: Jenna
Last updated on: 2018-08-27
visibility: Public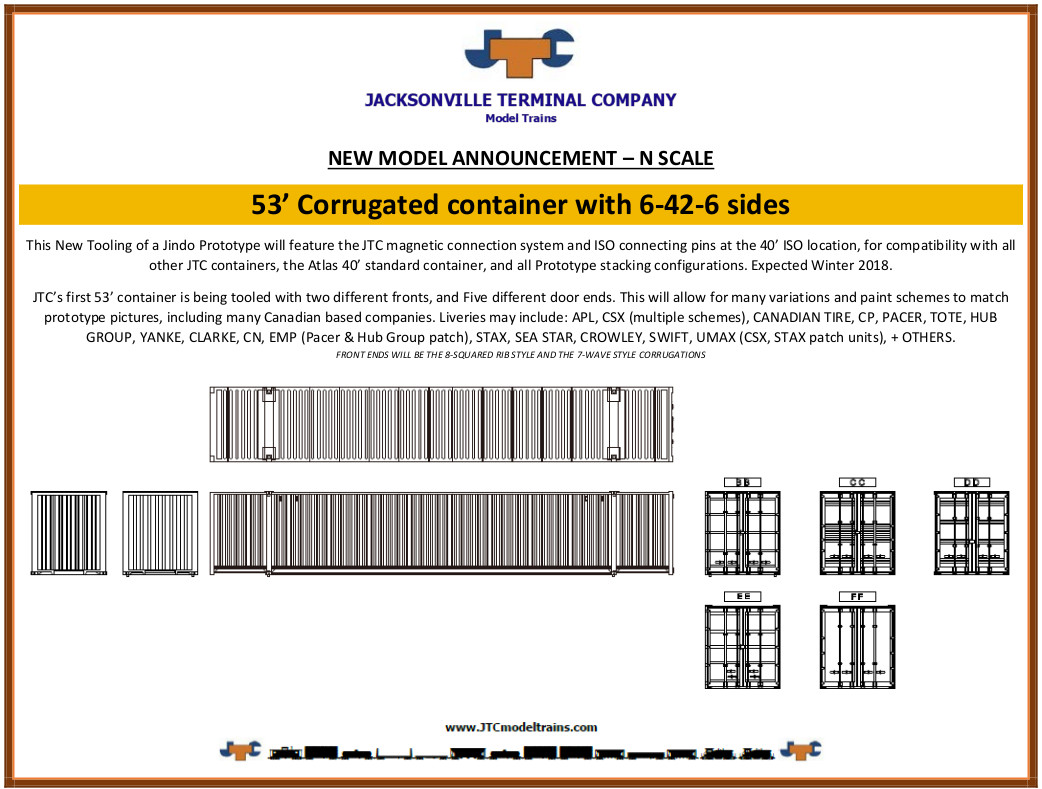 In mid-August, Jacksonville Terminal Company, Kansas City, MO announced that it will produce a new tooling: a 53 foot corrugated container with 6-42-6 sides. The tooling will include five different door ends and two different fronts.
This product will be compatible with all other JTC containers, the Atlas 40 ft standard container and all prototype stacking configurations. This new tooling of a Jindo prototype will feature the JTC magnetic connection system and ISO connecting pins at the 40' ISO location.
The release is expected to be available in winter 2018. Pricing information was not listed on the
JTC website.