2019 Amherst Railway Show: An N-scale Perspective, Part 2
Published: 2019-02-02 - By: Jenna
Last updated on: 2021-01-14
visibility: Public - Headline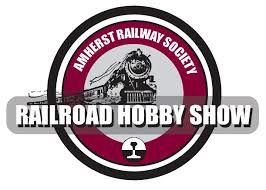 The 2019
Amherst Railway Society Railroad Hobby Show
(January 26 & 27, at the Big E in West Springfield, MA) is a great event for model railroaders of all ages. N-scalers really like the show because of
Winterfest,
the annual n-scale / NTRAK convention held in conjunction with the Amherst Train Show.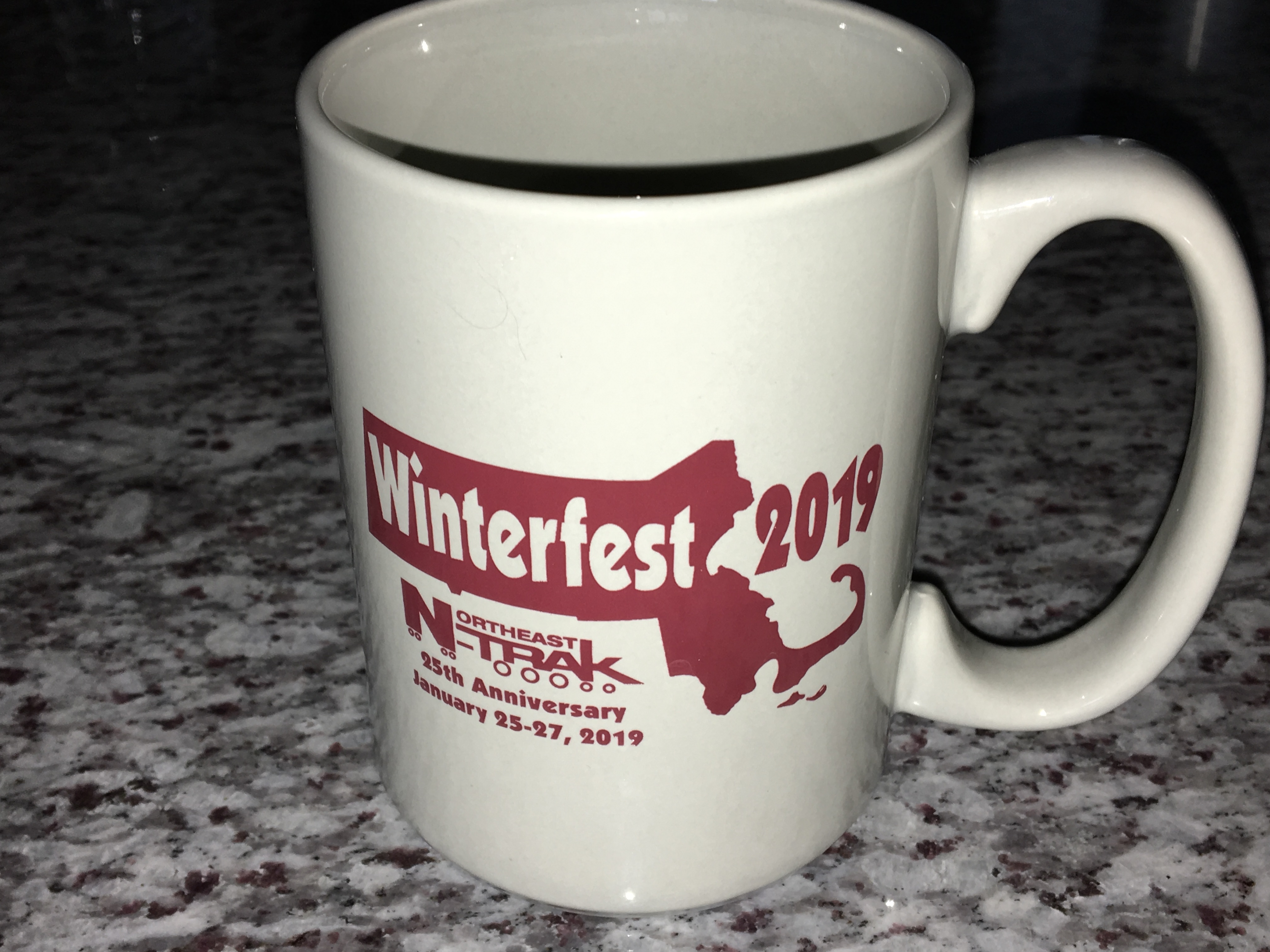 My blog
"2019 Amherst Railway Show: An N-scale Perspective -- Part 1"
is all about Friday, January 25th, the day before (show set-up and the Winterfest 2nd Annual Manufacturer's Mini-Show). This article delves into Saturday and Sunday at the show.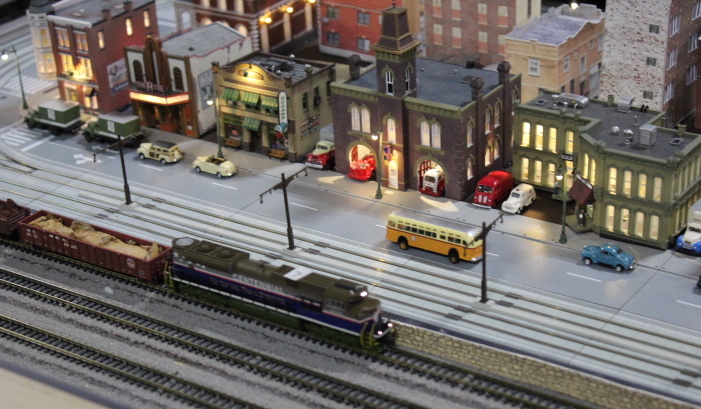 One of many impressive n-scale modules at the show.
N-Scale and Winterfest
Northeast N-TRAK
hosts Winterfest and coordinates with a number of regional clubs (with members from all over the northeast and Canada) to provide modules to exhibit at the show. Some of these clubs include:
Northeast T-TRAK
,
MaiNE Track
, and
Valley N-Trak.
This year marked the 25th anniversary for Northeast N-Trak participating in the show.
As head of marketing for the
N-Scale Model Trains Database on TroveStar,
I chatted with a number of n-scale vendors and have written
N-Scale Manufacturer Highlights: 2019 Amherst Railway Society Railroad Hobby Show.
Early Saturday morning, on the way to the show, George (vice president of NE Ntrak Club and founder of TroveStar) and I saw 53 foot double stacks, a coil steel car and a LPG (liquid petroleum gas) tank car parked on the tracks near the venue. How apropos to see train prototypes near a model train show!
In the Young building Fay Chin, the
T-trak layout
organizer, reported that clubs from NJ, NY, CT, MA and GA brought more than 100 different modules. This year was the 5th year T-trak participated in the show and Fay happily reported that the number of participants has doubled since 2014.
As always, the T-trak layout is very kid-friendly.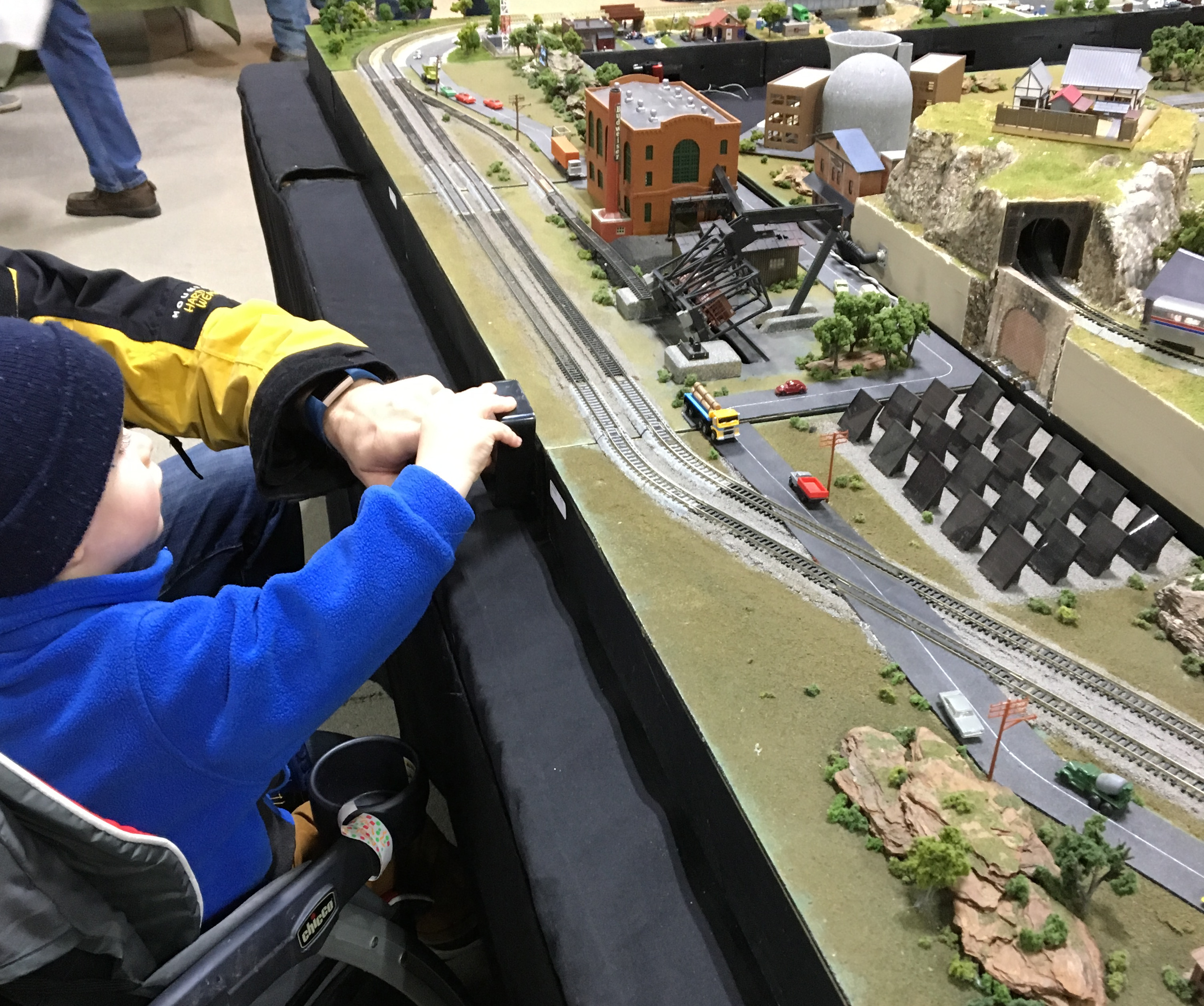 A toddler manipulates a T-trak toggle!
Kato, once again was very generous in its support of T-trak and donated 3 locos and a raffle starter kit.
Two SD90 locos and one SD80 locos donated by Kato.
Banquet Dinner
While folks ate dinner, a slide show of all the model / photo and module contest entries played (Thanks to Peter Wisniewski for taking the photos and to James Pyle for compiling the power point presentation).

Banquet Dinner Attendees
The Winterfest dinner banquet (which unfortunately did suffer from poor food service but had a great 25th anniversary cake) included a keynote speaker, contest and special recognition awards, freebie giveaway items, and raffle prizes (with a new raffle system where you could "choose" which item you would like to win).
According to Bob Fallier, the president of the Northeast N-trak Club and organizer for Winterfest, folks were awarded or given merchandise worth thousands of dollars retail. Thank you to the many manufacturers and retail stores who donated products.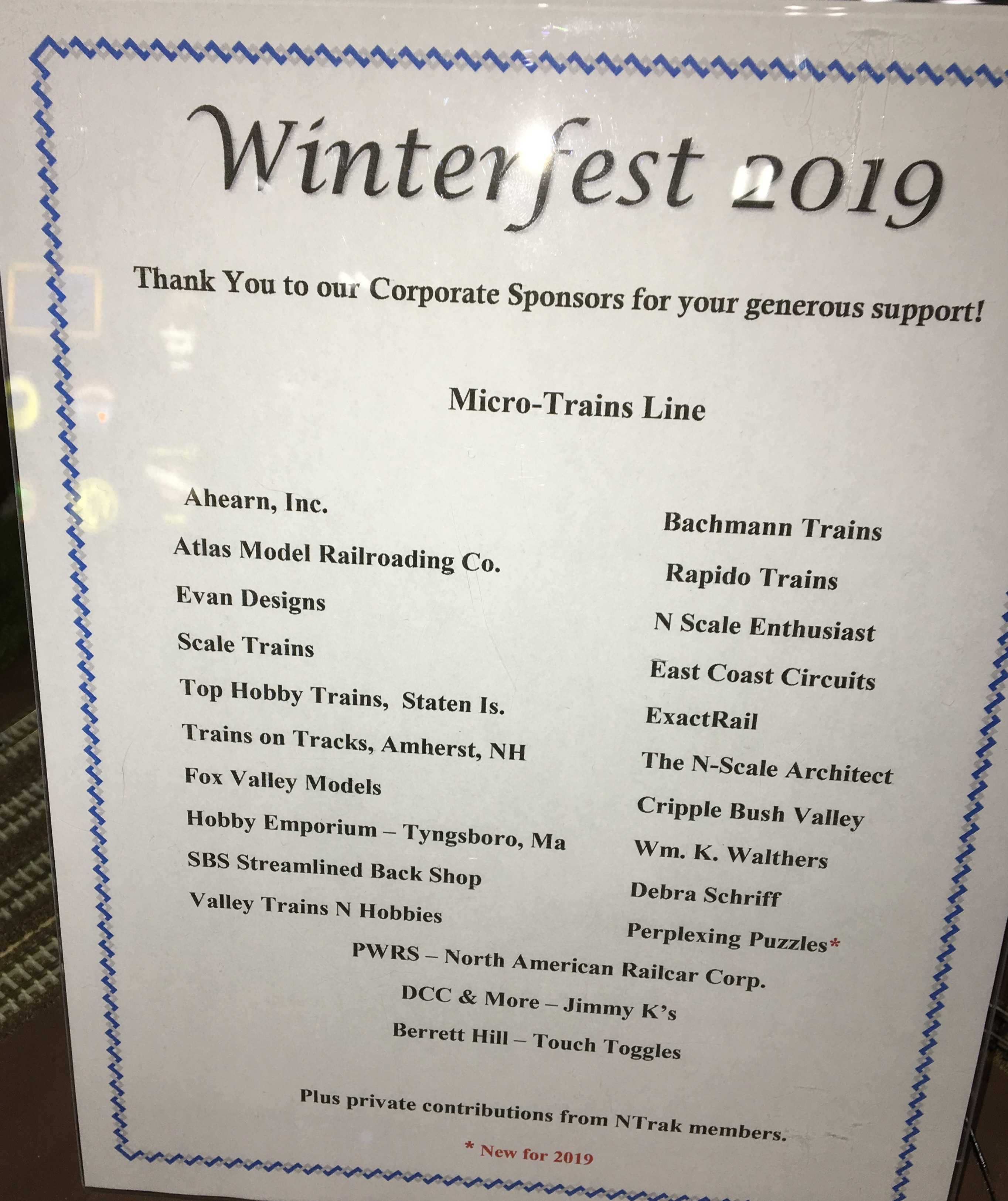 Winterfest 2019 Corporate Sponsors
Here is a link to the
Winterfest January 2019 Model/Photo & Module Winners.
Guest speaker Eric Smith, President and CEO from MicroTrains started in the business some 30 years ago at Kadee Quality Products. He married the founder's daughter and says, "I slept my way to the top." Smith highlighted the fact that the vast majority of MicroTrains products are made in the U.S. He gave a quick run down of the company's products for 2019. (Please see
N-Scale Manufacturer Highlights: 2019 Amherst Railway Society Railroad Hobby Show.
).
Before the Q&A period, he added some levity to the program by holding up signs, some of which read: "No comment." "I cannot confirm or deny." and "I'm not at liberty to divulge that information at this time."
When asked about metal wheels, Smith noted that the company plans on equipping cars with the all-new 33" metal wheels "once the auto wheeler is online." Currently these wheels (cast metal and blackened with plastic axles) can be bought as sets and added to cars.
MicroTrains has consistently supported Winterfest for many years and provided hundreds of complimentary cars as part of the registration packets. Before starting his presentation, Smith had the honor of cutting the 25th anniversary cake.
One of the three 25th Anniversary cakes.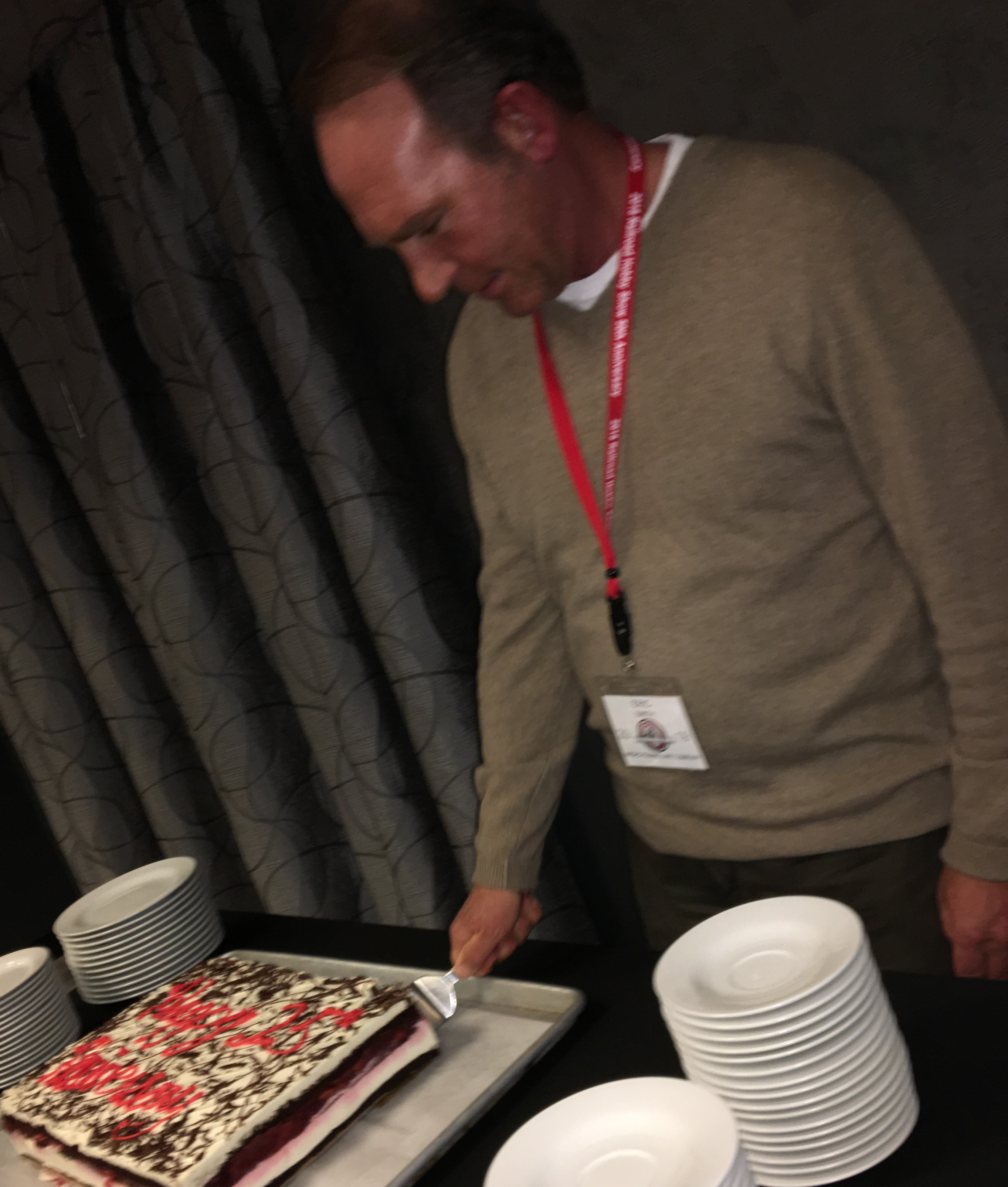 Eric Smith of MicroTrains cuts one of the three 25th Anniversary cakes!
Smith received quite the booty at the end of his presentation. Fay Chin, one of the founders of NE N-trak club presented Smith with a 25th anniversary NE N-trak club car and asked "Guess who made it?" (This product was a MicroTrains special run.) Bob Fallier gave him a certificate of appreciation "which he could put in his filing cabinet with all the others." Last but not least, Fallier presented Smith with a David Tutwiler poster.
Raffle Time!
This year, the raffle went much faster thanks to the help of Jim Nolan and two runners (young attendees, Russell and Matt, who literally ran prizes to winners throughout the room).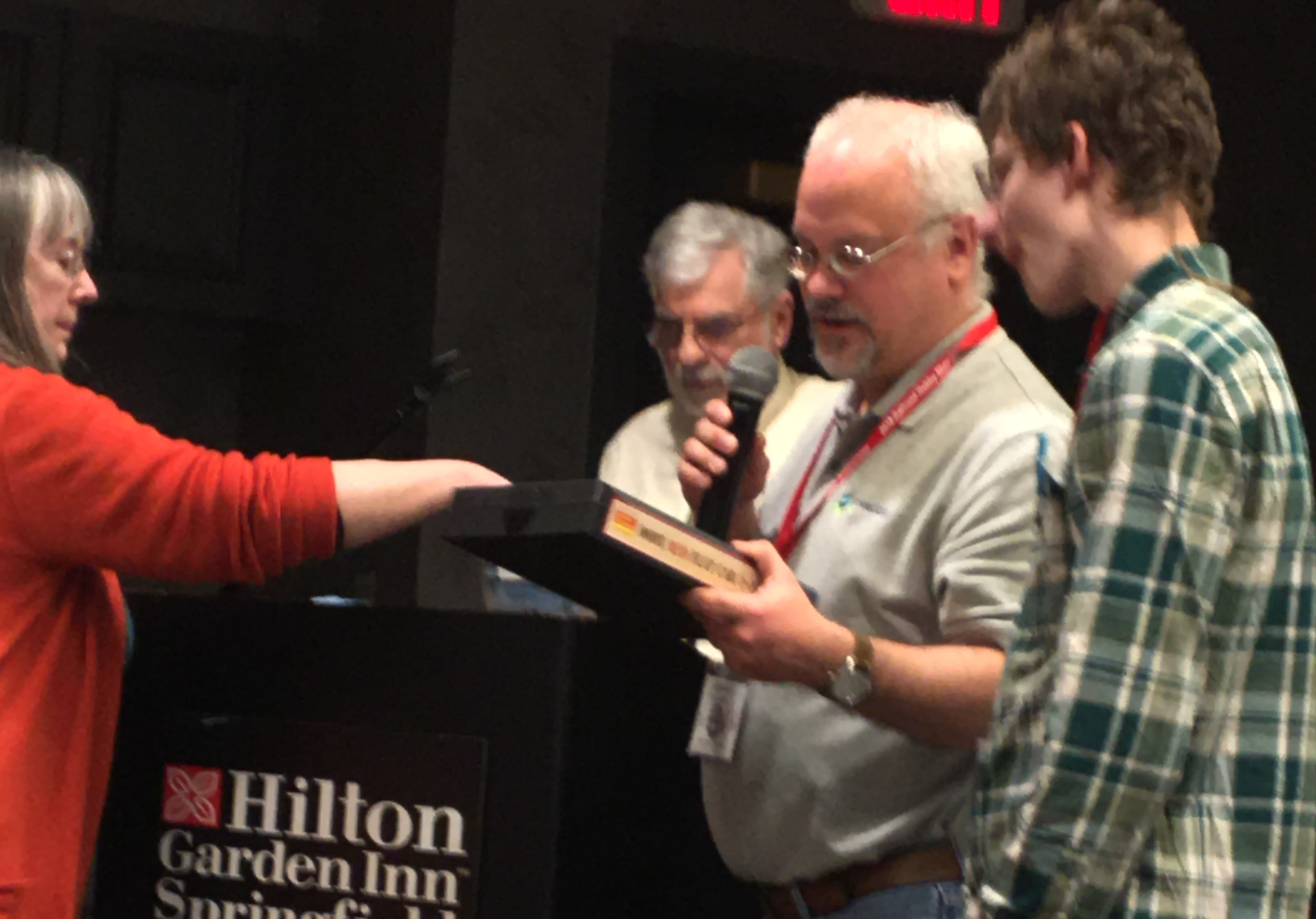 And the prize is....
Gratitude and Farewells
To be sure, Winterfest has come a long way since 1985. Two n-trak layouts are so big they need two different spots in two different buildings. T-trak is a fixture at the show and the Manufacturer's Mini-Show is now a tradition.
At the end of the banquet, Steve Cappers of MaineTrak shared that in 1985 there was no banquet; members ordered some pizzas and watched some train videos. He said, "We started with humble beginnings and look what we've come to!" >
On a more somber note, Chris Oliva of the Brooklyn N-trak club acknowledged the passing of two long-term club members, John Gillen (18 years) and Paul Bannet (25+ years).
Kudos to the Amhert Railway Society
For more than 50 years, the Amhert Railway Society has been dedicated to educating and informing the public about model railroading and railroads in general. The Society also dons a philanthropic hat and has donated over $750,000 to railroad preservation and restoration projects all over the United States. Thank you!
Click
here
to see a FaceBook album of the show.
See you in 2020!