Tracking Atlas Re-runs of Walthers Toolings
Published: 2019-06-22 - By: Alain LM
Last updated on: 2021-08-13
visibility: Public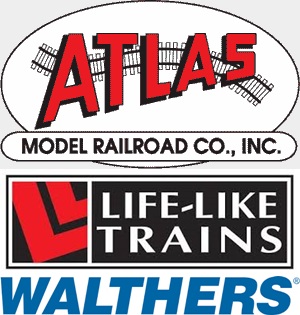 In June 2018, Atlas
purchased
all Wm. K. Walthers n-scale locomotive and rolling stock tooling; this included former Life-Like toolings. The tooling for the N scale passenger cars was purchased in December 2017 by
Lowell Smith
.
Since November 2018, Atlas has announced a number of re-runs of former Walthers tooling as a 'new tooling.' Some of these toolings haven't been run for decades -- excellent news for all N-scale modelers.
Below is a table of the freight cars and locomotives toolings Atlas purchased from Walthers and the status of re-releases on these produts. We will update this table as we learn more from Atlas.
So far, Atlas is making good progress on re-releasing the former Walthers freight cars. It still has many former Life-Like locomotives (many of which fully complement the Atlas range) to re-introduce to n-scalers.
Notes
(1) Announced by Paul Graf, CEO of Atlas, on this forum.
(2) Life-Like Canada was a brand of Hobbycraft Canada, that later was changed to True-Line Trains. It is very plausible that the tooling was not belonging to Walthers, therefore not purchased by Atlas.
(3) The tooling for this Life-Like Steam locomotive has been somewhat 'lost' in China and therefore not turned over to Atlas yet.
Updates
- March 2019: Alco RS-2 and 45' Logging Flat Car
- April 2019: 50' Auto Part Double-Door Wood Boxcar - run cancelled in June 2019
- June 2019: NACC 50' Box Car, 53' 6" Flat Car and Bay Window Caboose.
- July 2019: Added Life-Like/Walthers NE-style Caboose.