Swap-A-Rama: 2019 N Scale Enthusiast National N Scale Convention
Published: 2019-07-02 - By: Jenna
Last updated on: 2019-07-02
visibility: Public
Last week, George and I attended the 27th annual N Scale Enthusiast National N Scale Convention in Chicago, June 26-30th 2019.
Here are some
Swap-A-Rama
highlights.
Please see separate blog articles on
the Swap-a-Rama,
Layouts,
Banquet,
and
Manufacturers' Announcements.
Per usual, folks lined up outside the Swap-a-Rama room well before the doors opened at 9:00 a.m.. Here are some pix of just some of the items you can buy (books, movies, building supplies, couplers, trains, event memorabilia, etc.), at this shopping extravaganza for n-scalers (and some other scales as well).
When will the doors open?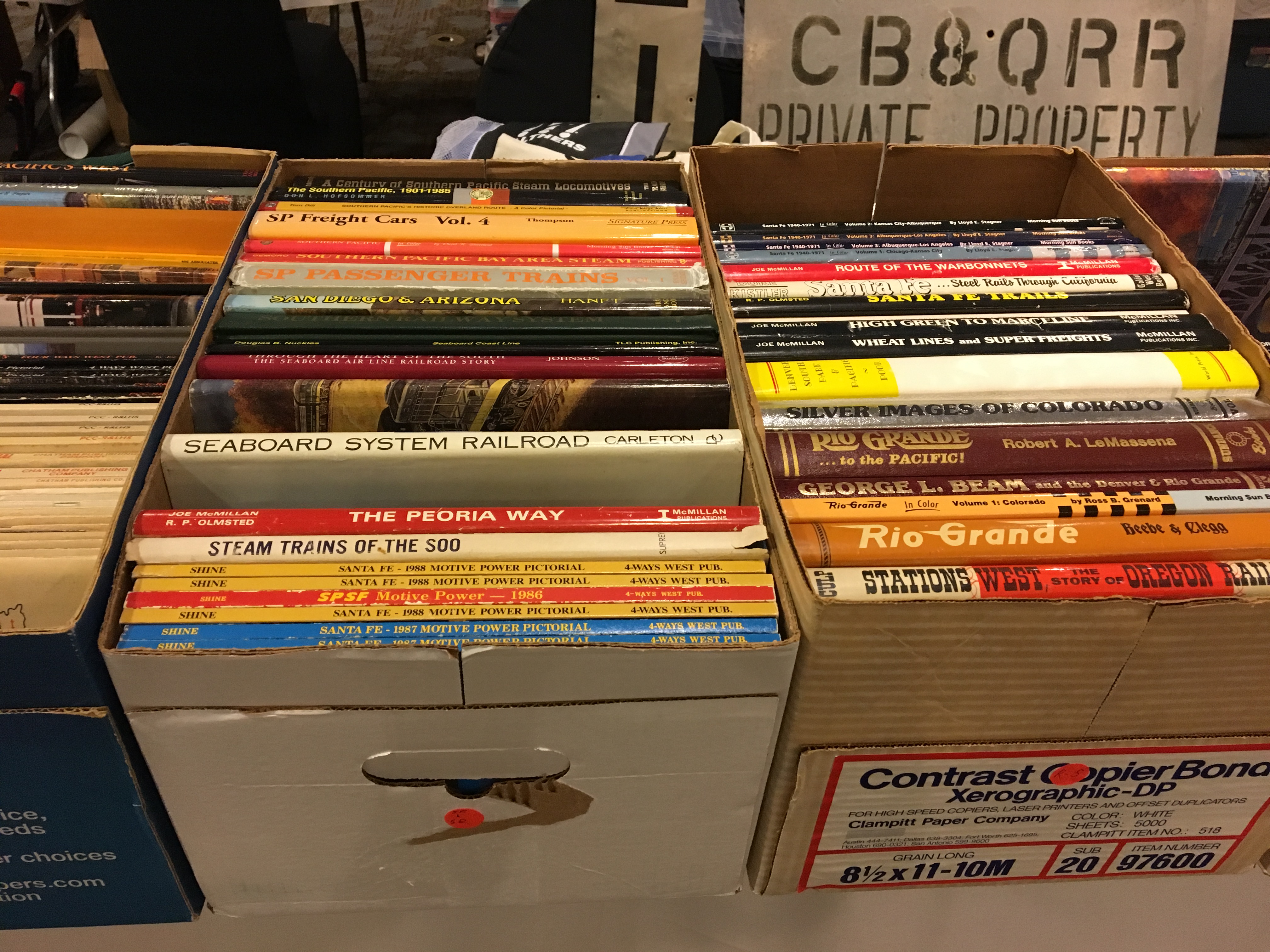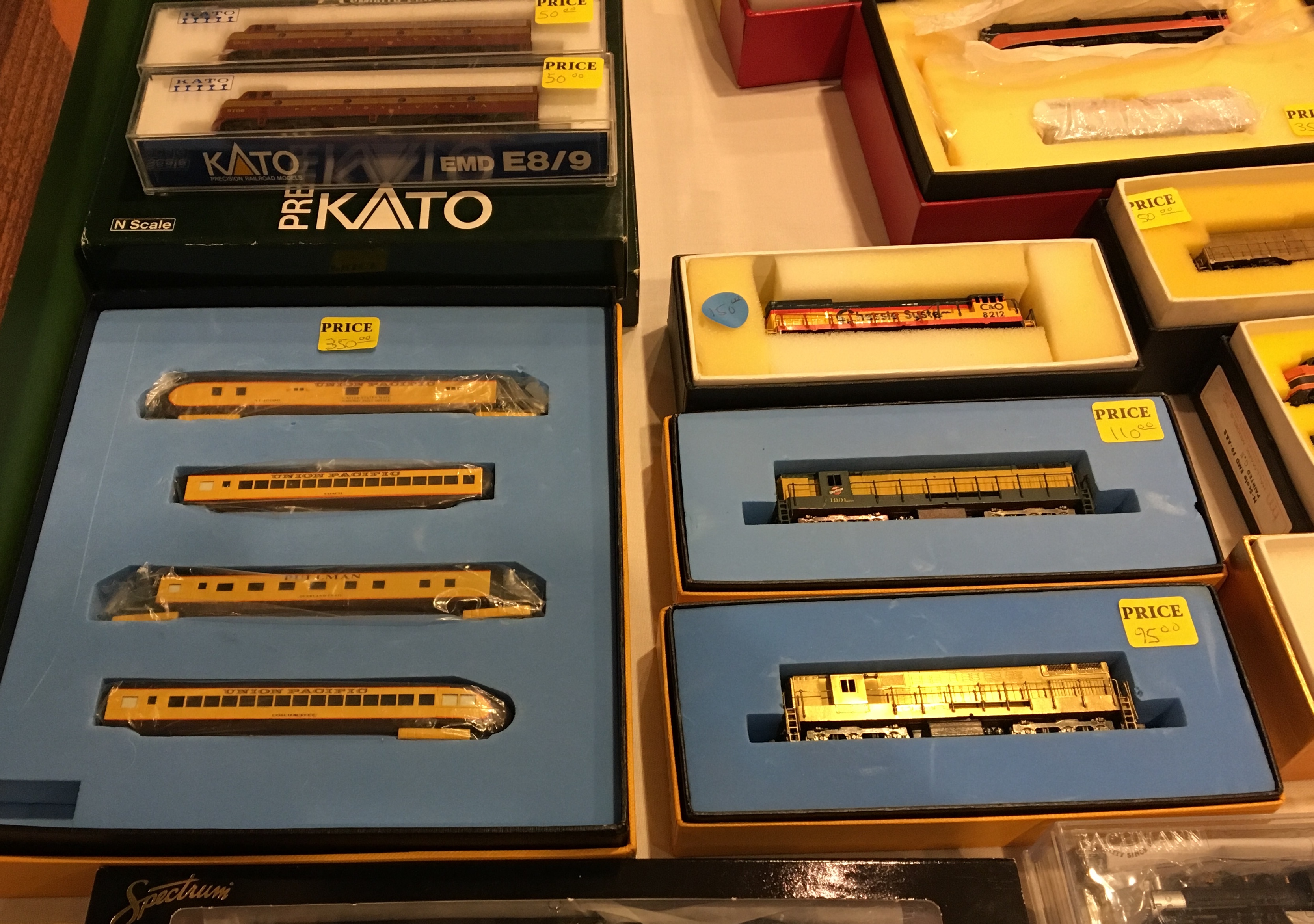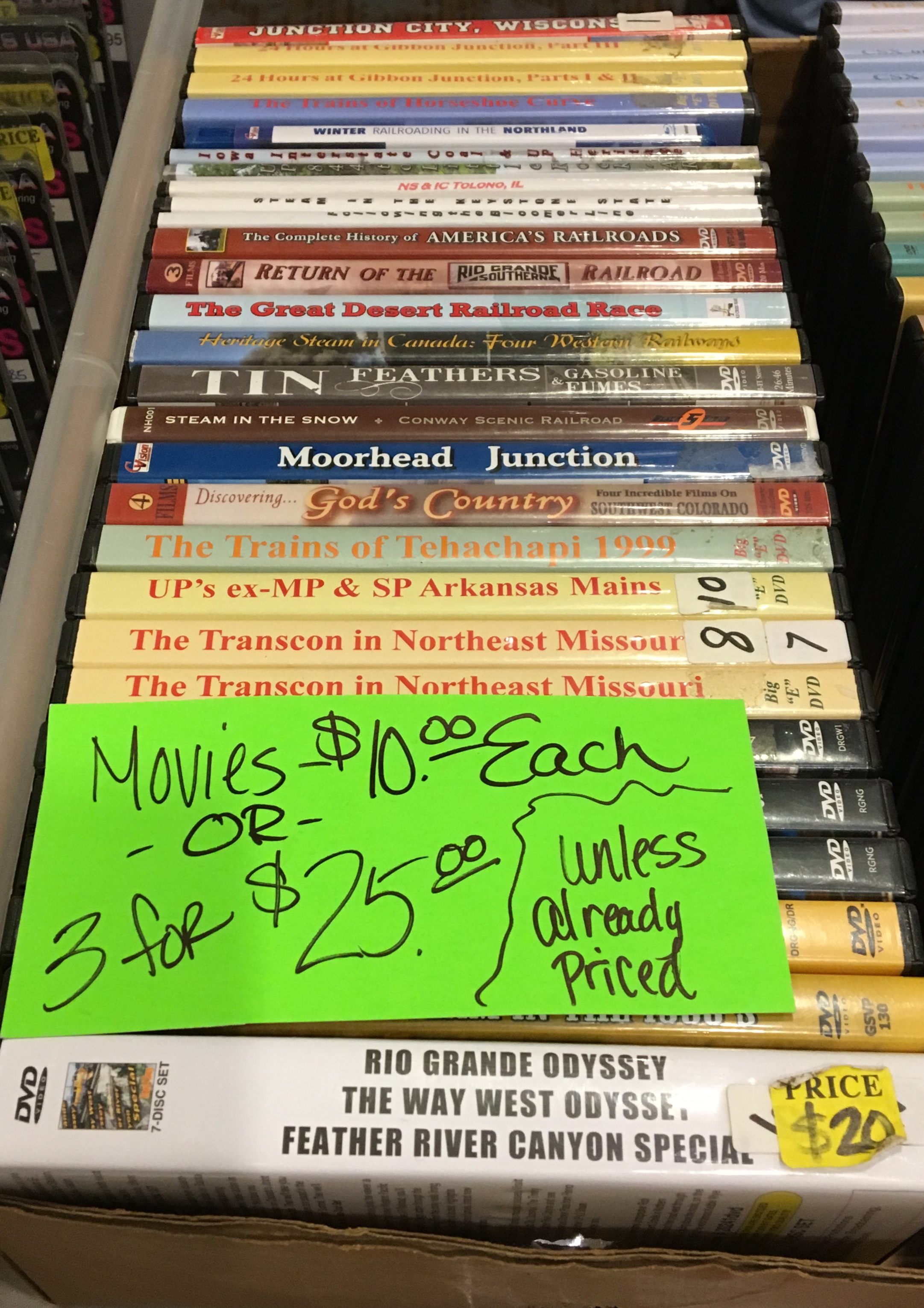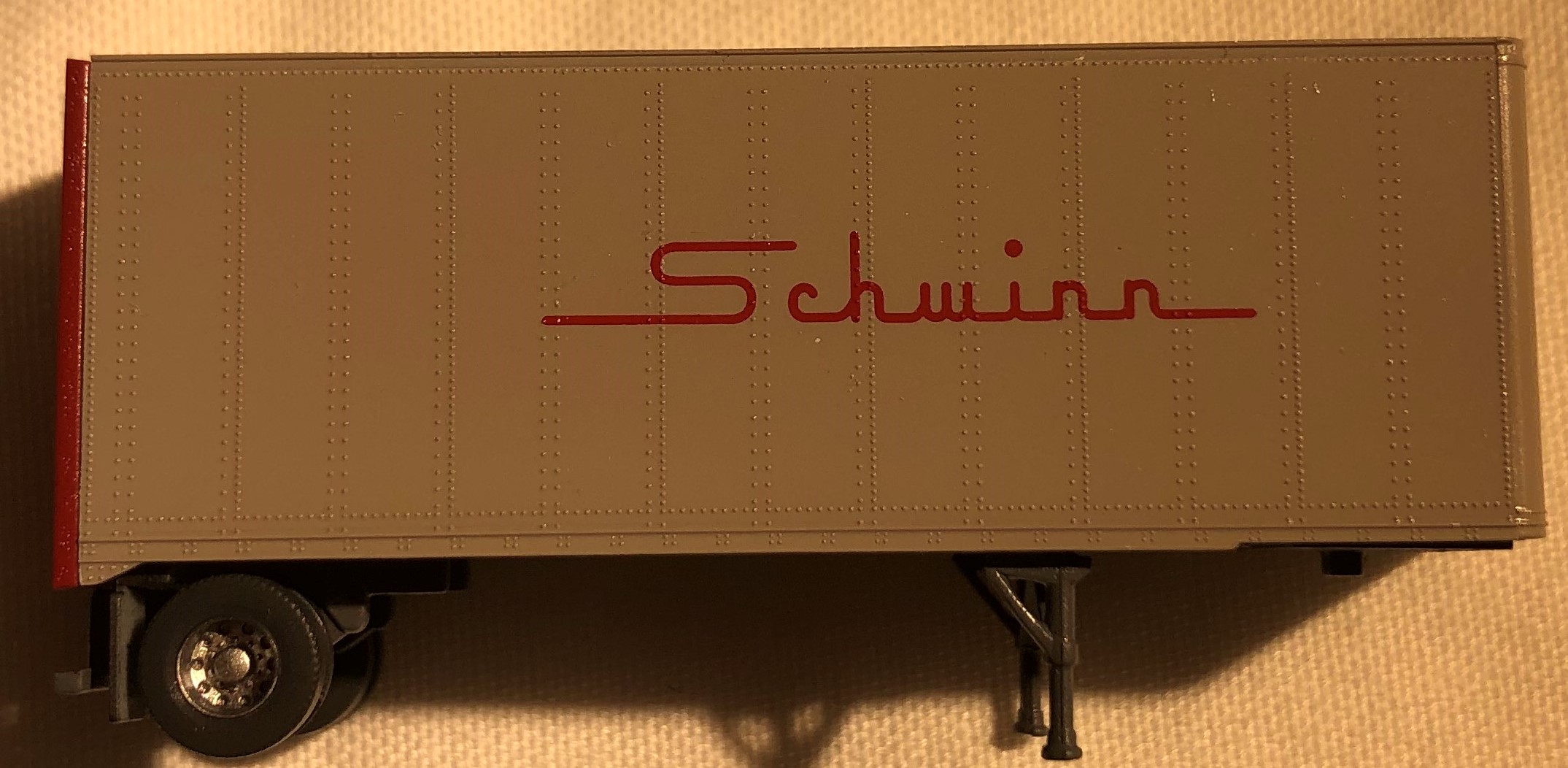 Lowell Smith of Rail Smith Models creates a special NSE concept car each year
that is only available at the show. His Schwinn trailer sold out
within minutes of the doors opening this morning.
Schwinn Bicycle Co. was founded in 1895 in Chicago, IL.
Lowell Smith special runs are considered some of the most
coveted among n-scalers.
NSE Special Runs
Want some show memorabilia? Want to see an item before you buy one?
As usual, the show stocks lots of NSE inventory. Before you purchase your coveted NSE special run car, you can see it up close and personal.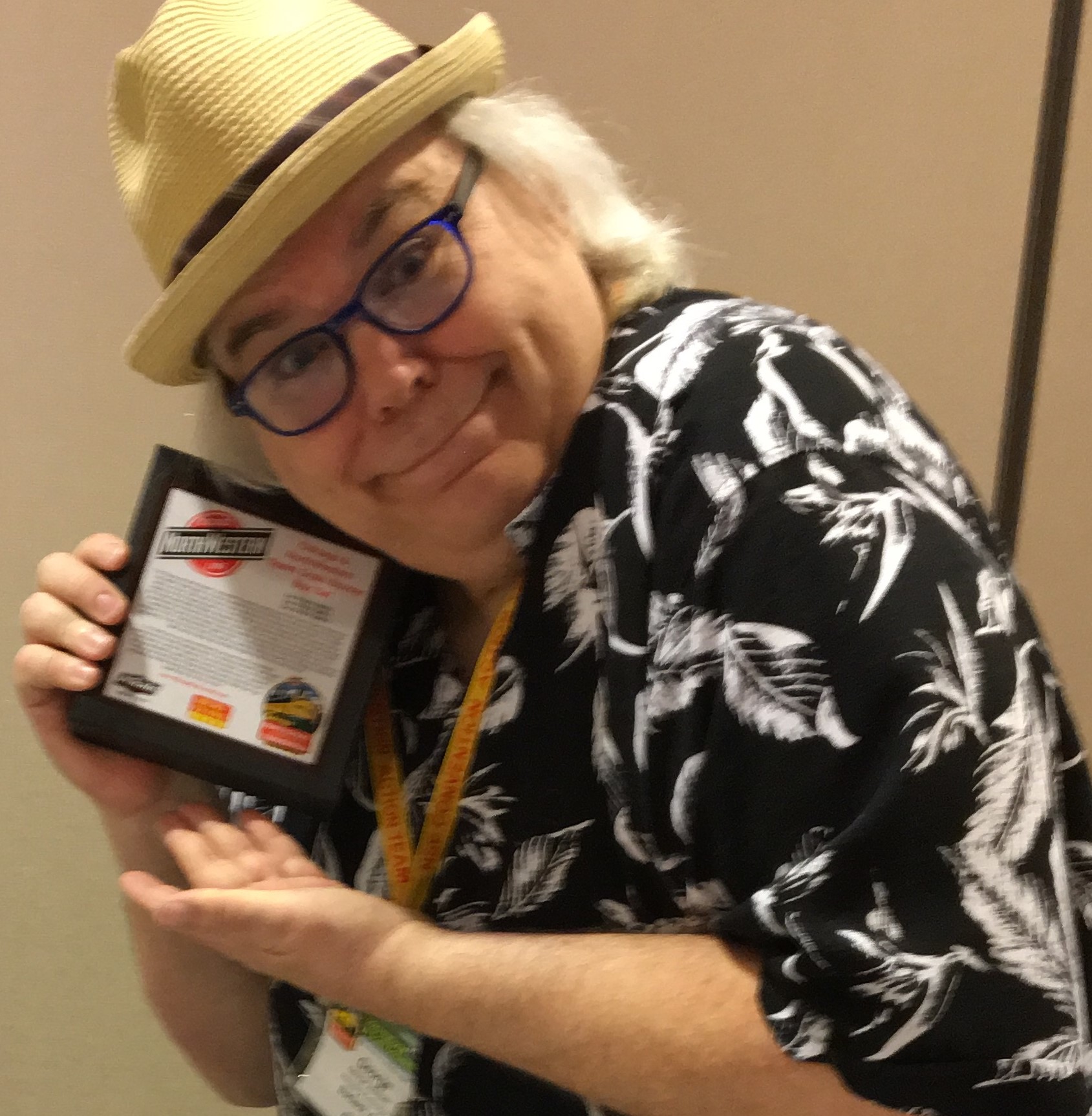 The NSE's George Johnsen putting his personal marketing spin on some special run items.
Here are some fantasy (NASA and Morton Salt) and prototypical items the NSE's Fred Hoxsie showed me. "We polled our members and 50% want fantasy and 50% want prototypical," said Fred Hoxsie of the NSE.

NASA items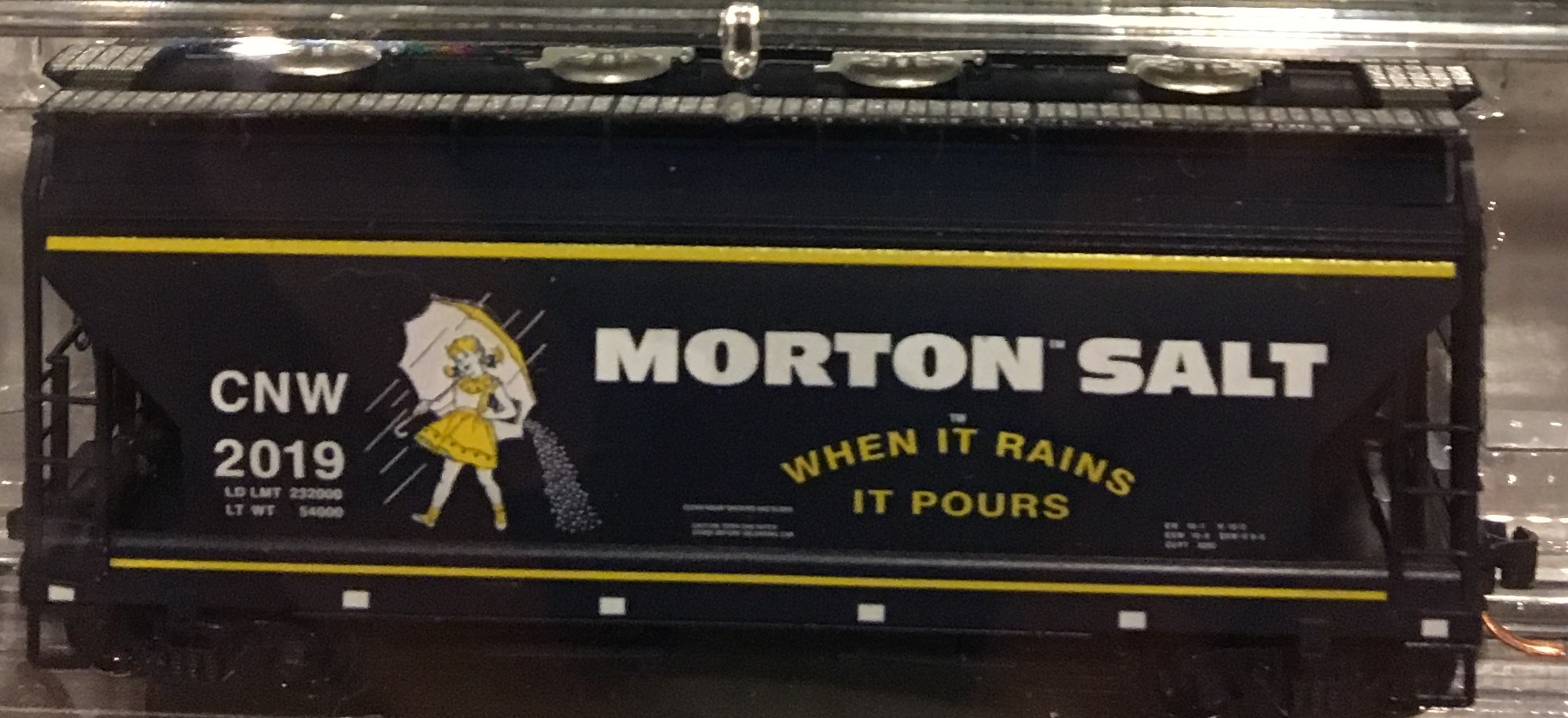 Morton Salt items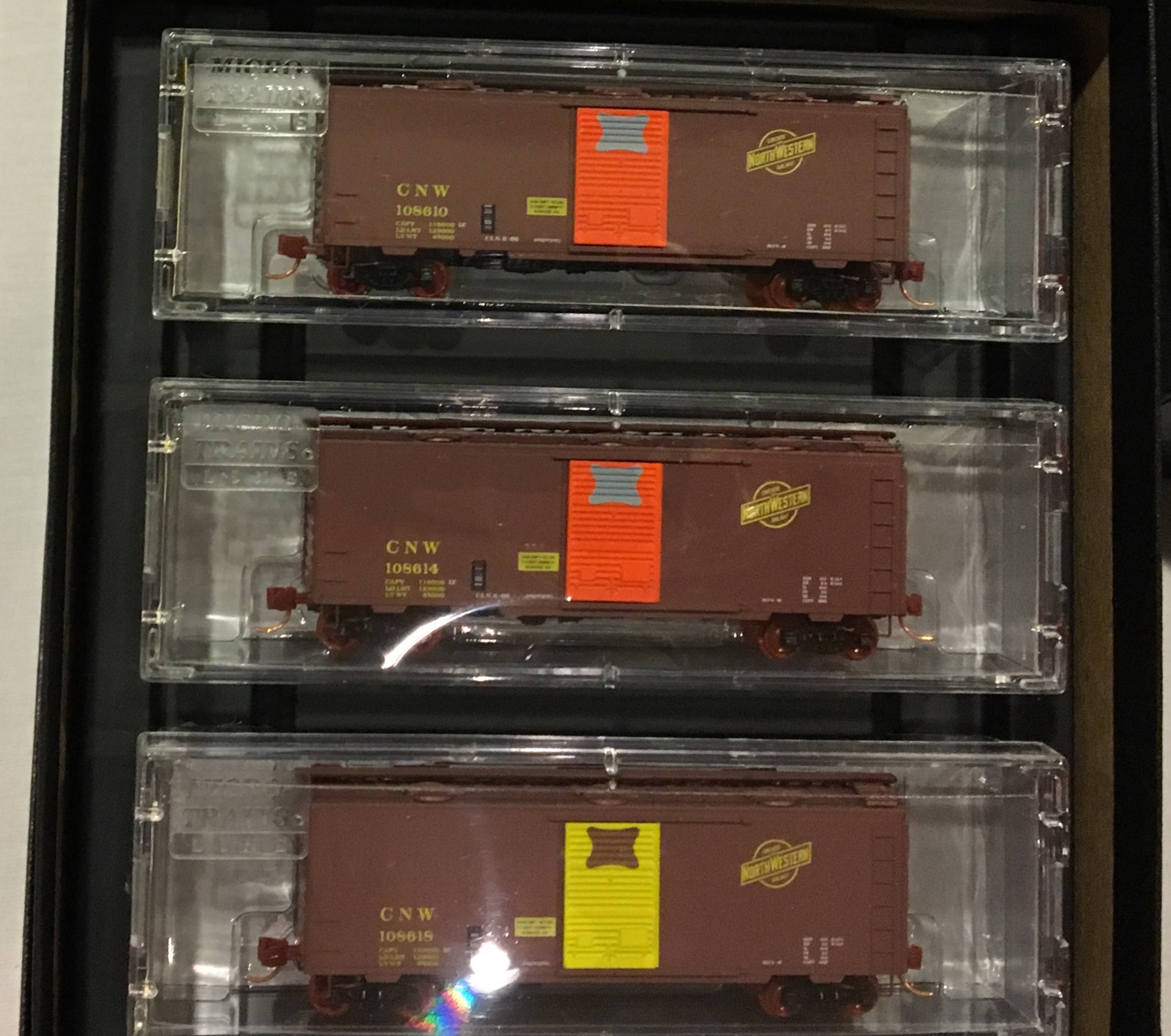 Prototypical boxcars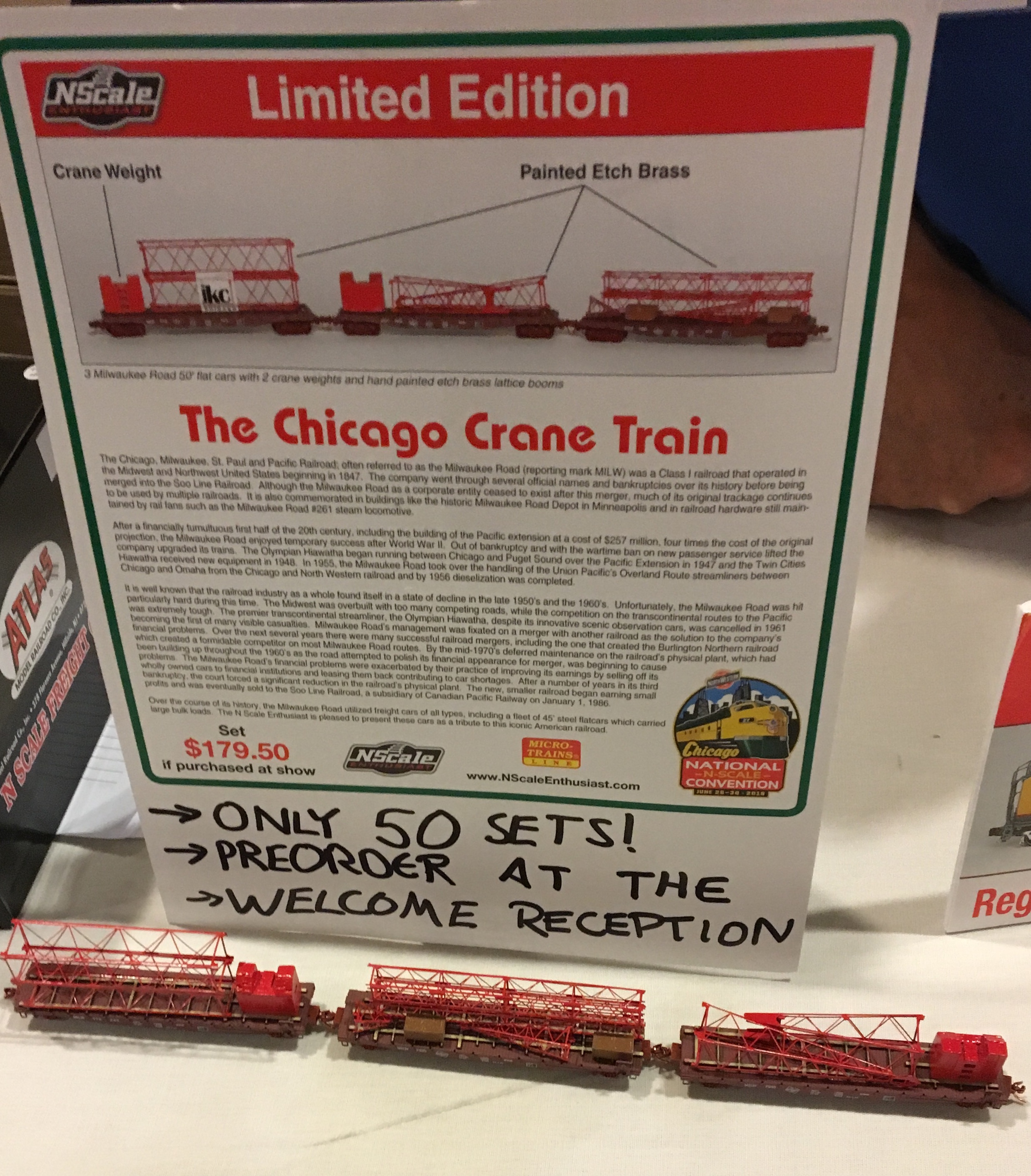 More show memorabilia/Chicago-centric items...Chicago Crane Train (lattice work is from N-scale Architect and the flat car is Micro-Trains).
"We create some great items...it's all team work, that's
the key...teamwork," says Hoxsie of this Crane Train and special run items in general.
Hoxsie ships 3,000 items like this one each year from his home.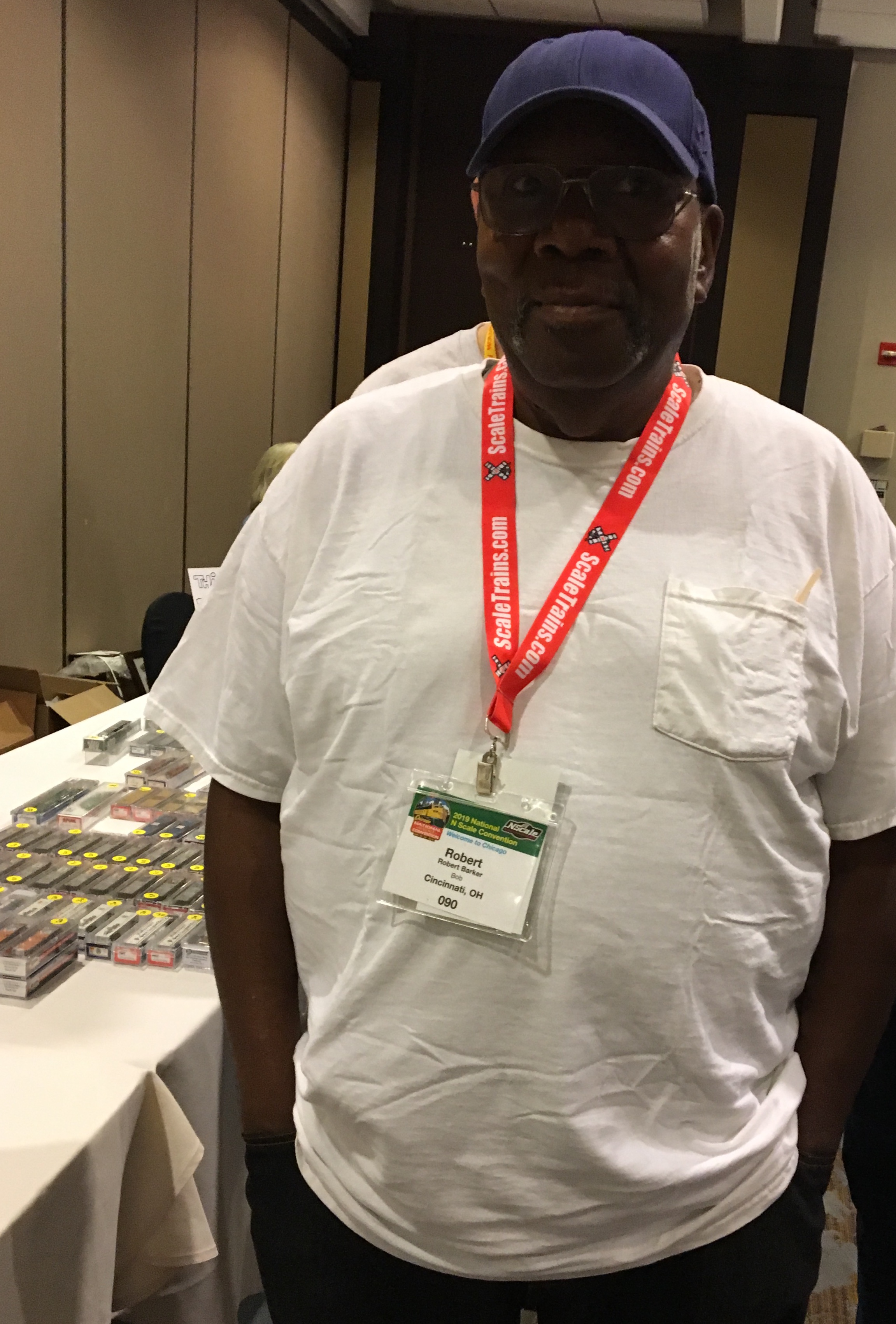 Robert has been in the hobby since 1975 and loves the layouts.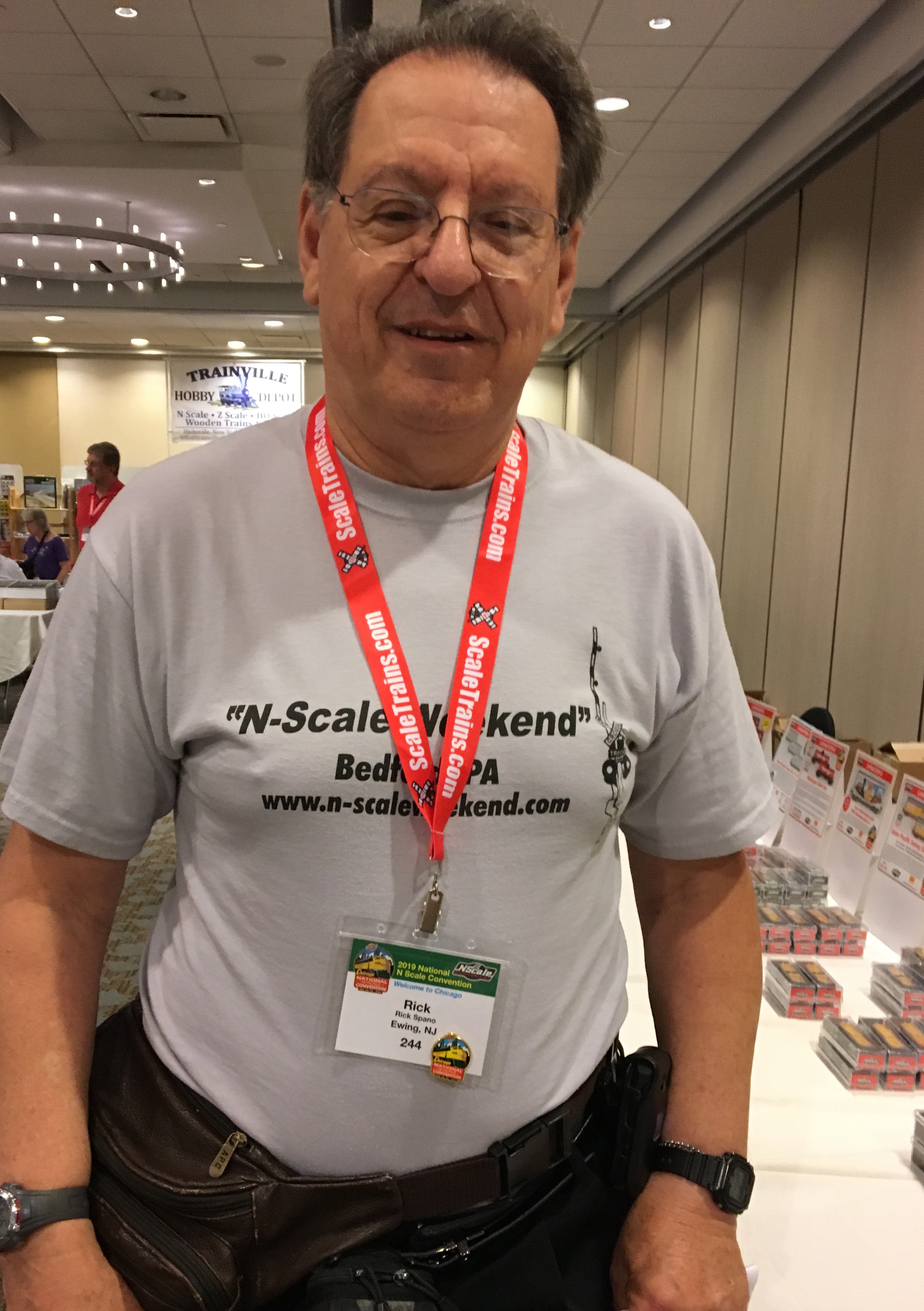 Rick from NJ (his father bought him his first train set before he was born) likes the layouts as well.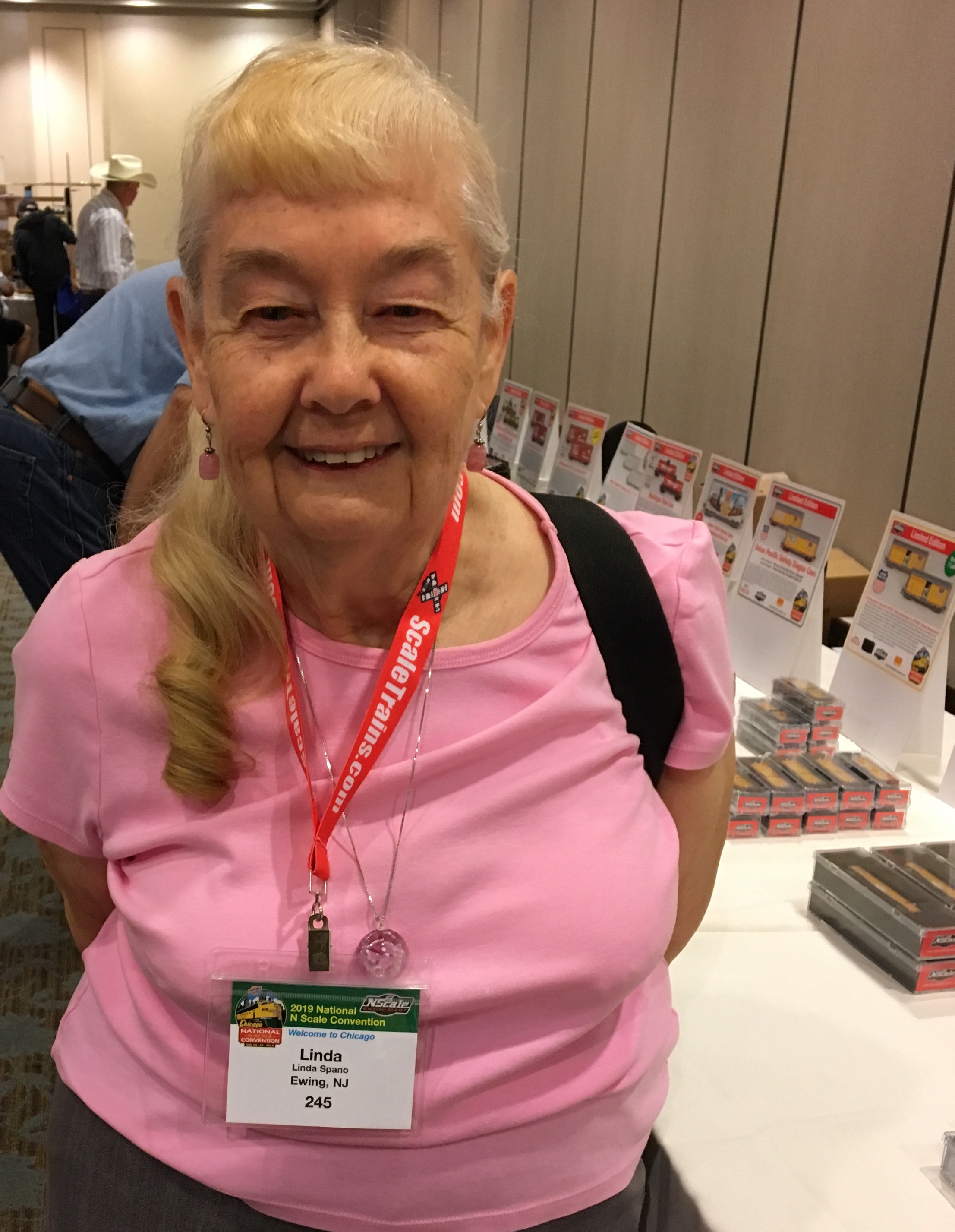 Linda from NJ shared information about an upcoming Altoona, PA train show...N-Scale Weekend (first weekend in August). Thanks Linda!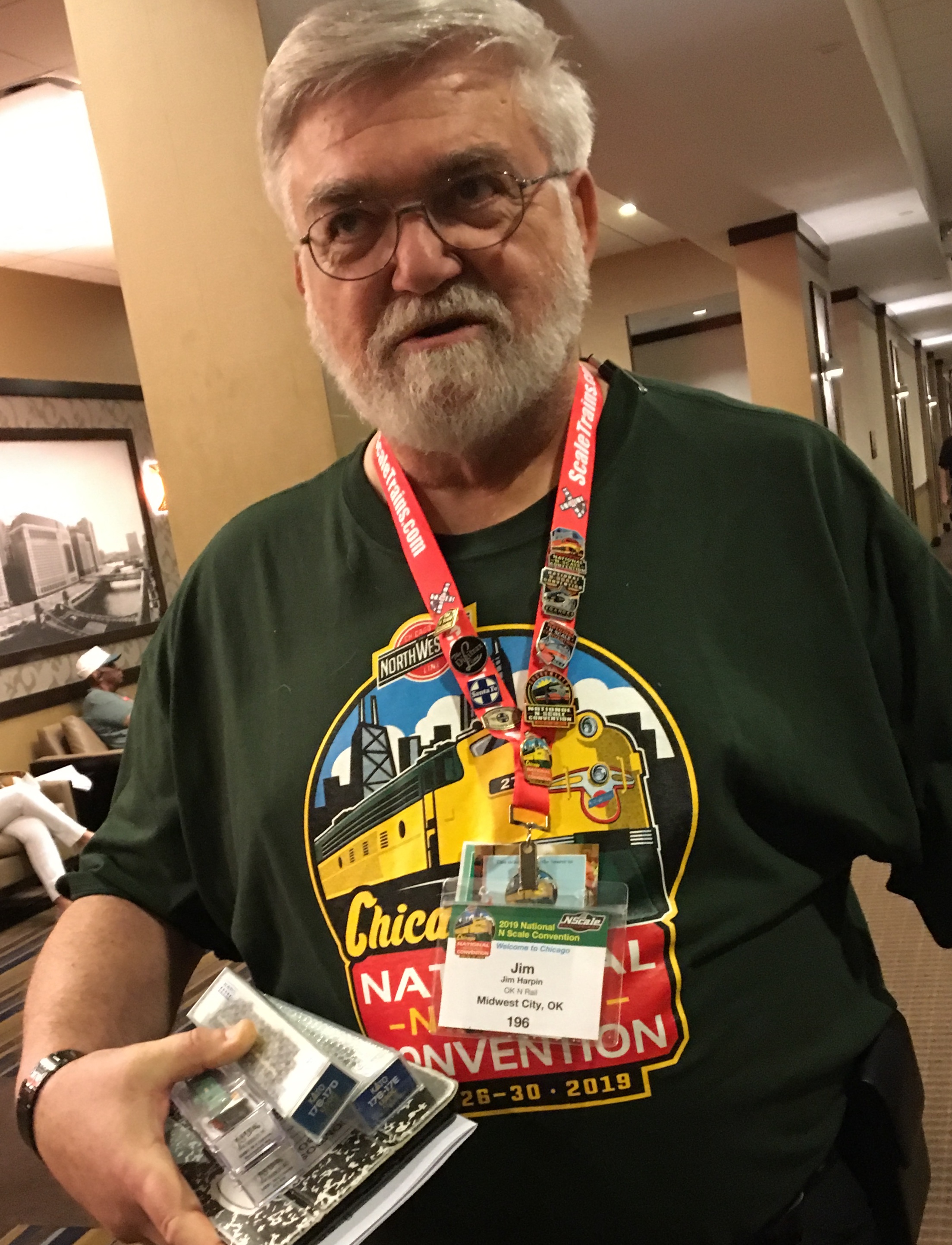 Jim from OK was quite happy with his purchases.
He likes to run a caboose consist with different road names.
"I added to my caboose (NE-6 caboose) collection and bought some Kato U30C engines."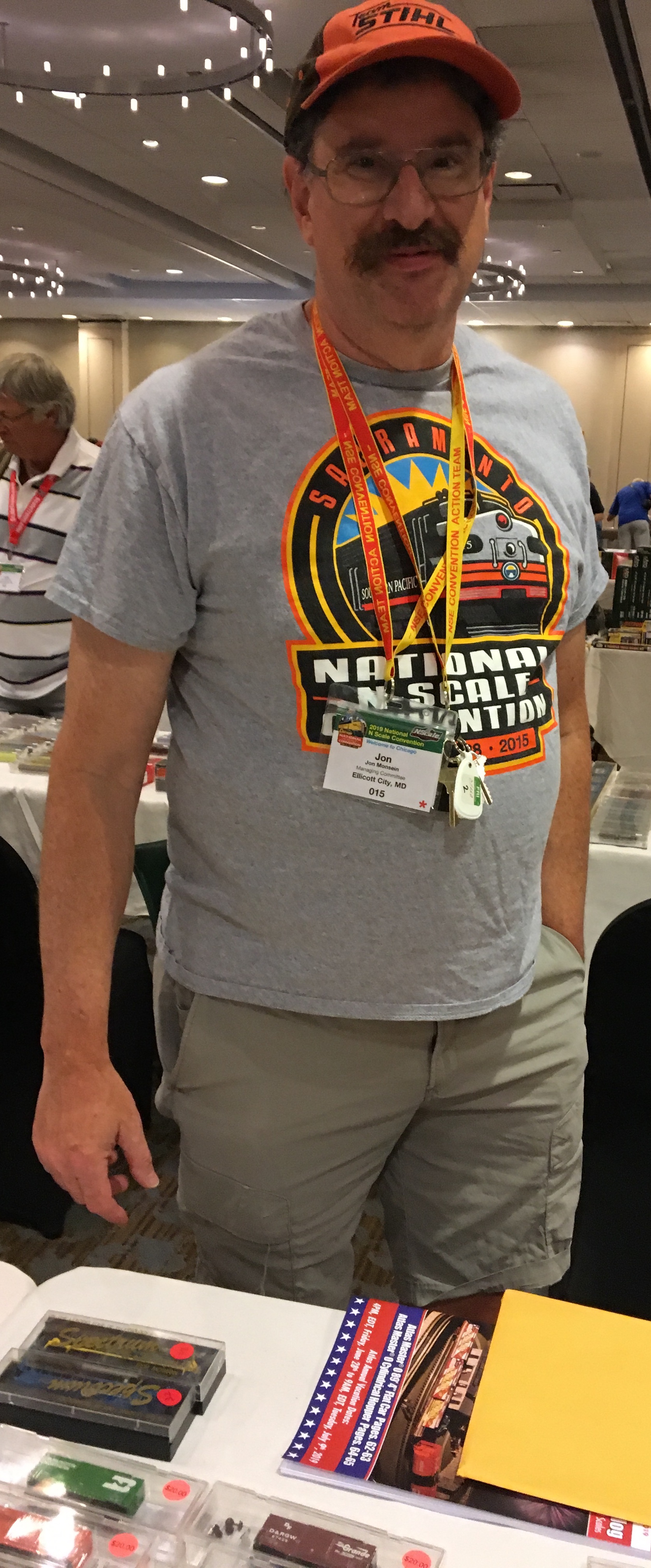 Individuals like Jon from Maryland get to sell some
of their personal collection..."stuff I'm not interested in anymore or duplicates," said Jon.
He also said he lists some items on the NSE-TroveStar Classifieds."
Please see separate blog articles on
the Swap-a-Rama,
Layouts,
Banquet,
and
Manufacturers' Announcements.