Entering Train sets
Published: 2020-08-21 - By: Alain LM
Last updated on: 2021-01-04
visibility: Public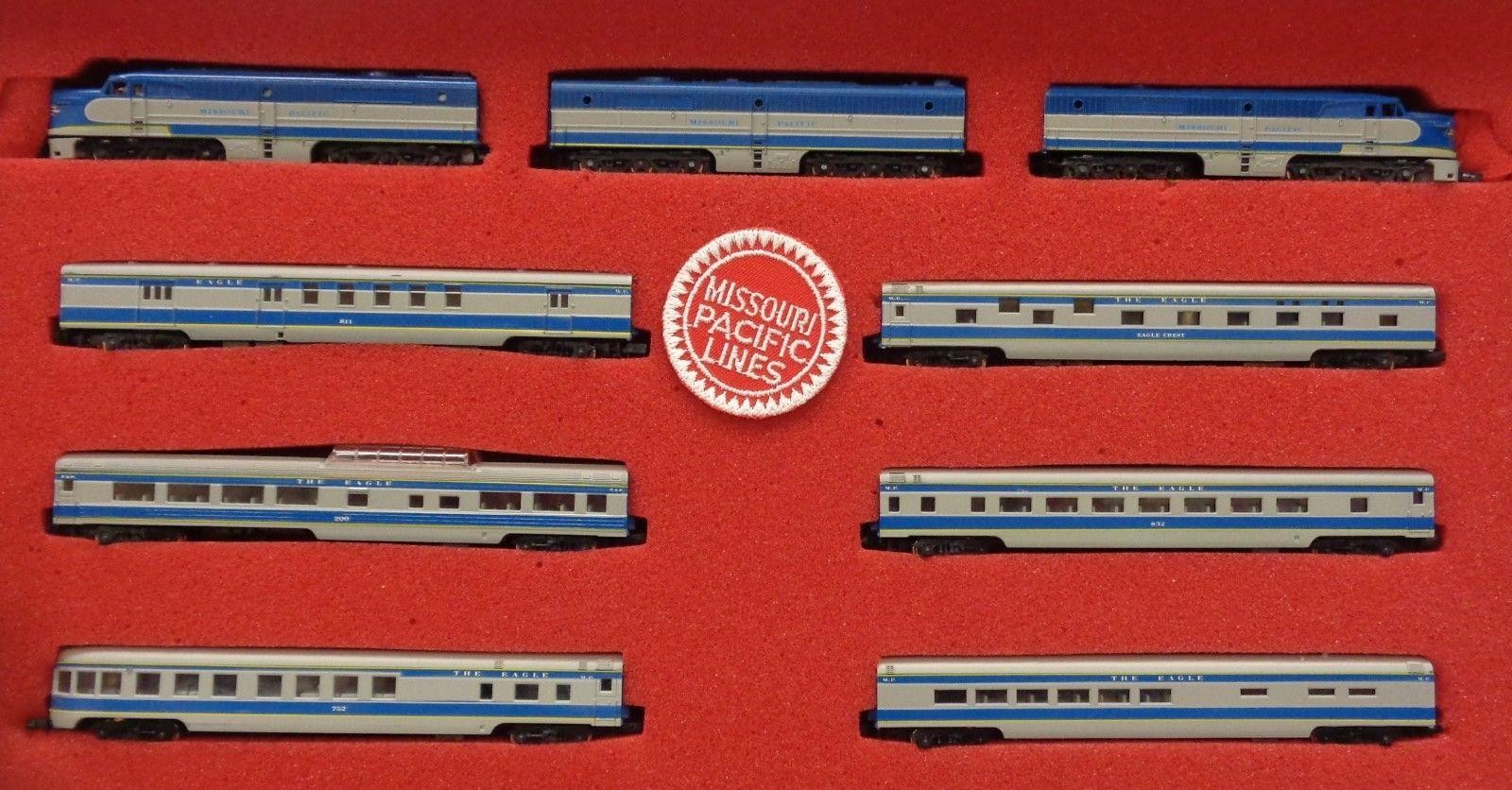 A train set falls into the category of multipacks. We have described in this article the way to handle a number of the database fields used for multipacks.
The purpose of this article is to provide some guidelines about additional fields not covered in our previous article about generic multipacks.
We will focus on multipacks made of different types of items, typically such as a locomotive and various freight cars. Multipacks made of the same type of items, such as Micro-Trains Runner Packs, can be considered as an individual item of that type with regards to the fields that we are going to describe below in this article.
These train sets can then be classified in two categories:
the various items of the pack are only available from the pack, and cannot be purchased separately
the pack is made of items that can be purchased individually and that all have their own individual stock number
In the second case, then the individual items of the pack should be entered with their own stock number and NOT with the pack number followed by an ordinal number as described in our previous article. As these individual items may also have been used in more than one pack, then don't enter a Multipack ID Number for them.
Then, the real curator work starts...
Most of the time, it is possible to get listing of train sets from catalogs, but hardly ever a very detailed description. Thereafter, depending on the photos that can be found, it is possible to identify the individual items that compose the train set, and even to identify the road numbers; and sometimes identify the stock number of the individual parts.
What is then recommended, is to enter each individual part as a separate item; but most of the time this part is skipped, because individual stock number cannot be found or no decent photo for each individual item is available. In this case, try to be as precise as possible in the train set description and add all relevant information in the Specific Item Information field. Note that TroveStar search engine will search all fields, so if someone searches for an item that belongs to a set, the set will be part of the search result if enough information has been entered.
Then for all the fields that are well fit for individual items, here is a simple rule so as to use them for train sets:
use Road Number to indicate the number of items in the set, like 5-pack for a set of 5 identical items or 5-unit for a set of 5 different items.
use Reporting marks to indicate the name of the set (if it has one, like Super Chief)
fill-in the multi-pack information as usual
for Type / Subtype / Variety, use the locomotive information (if relevant) otherwise what describes best the set. You can use terms such as Mixed or Various in the Subtype or Variety if needed. The Variety field should contain again the number of items in the train set and if relevant the locomotive type.
Examples:
| | | | |
| --- | --- | --- | --- |
| Item category | Type | Subtype | Variety |
| Freight Train | Steam | Box Car | 12-Unit Set |
| Passenger Trains | Diesel | EMD | E8 5-Unit Set |
Add the full description of the set contents in the Specific Item Information field, with as many detail as available: manufacturer if different from the manufacturer's set, individual stock number if it exists, type of car/engine, road name and road number, colors.
As an example of the above, have a look at the Con-Cor sets.
For instance, for this Con-Cor Limited Edition Set of the Missouri Pacific, the description is as follows:
Limited Edition Set #7 "The Missouri Pacific Eagle": 3 diesel locomotives with 6 smoothside cars.

- Alco PA, PB and PA diesel locomotives. Only one powered A unit. No #
- Baggage/RPO combine car #811
- Coach car #832
- Pullman Sleeper car "Eagle Crest"
- Dome car #200
- Diner no #
- Observation car #752


You will probably find inconsistencies in the way the database fields are used for train sets. The database was started 5 years ago, and over time we have added new fields and reconsidered the way to use the field sets for non individual rolling stock items; we did not necessarily cleaned up older entries that were using an unwritten former convention. But we are trying, with your help, to fix it up!