Detailed, Accurate & Colorful: ScaleTrains.com 53 Foot Containers
Published: 2016-11-02 - By: gdm
Last updated on: 2021-01-01
visibility: Public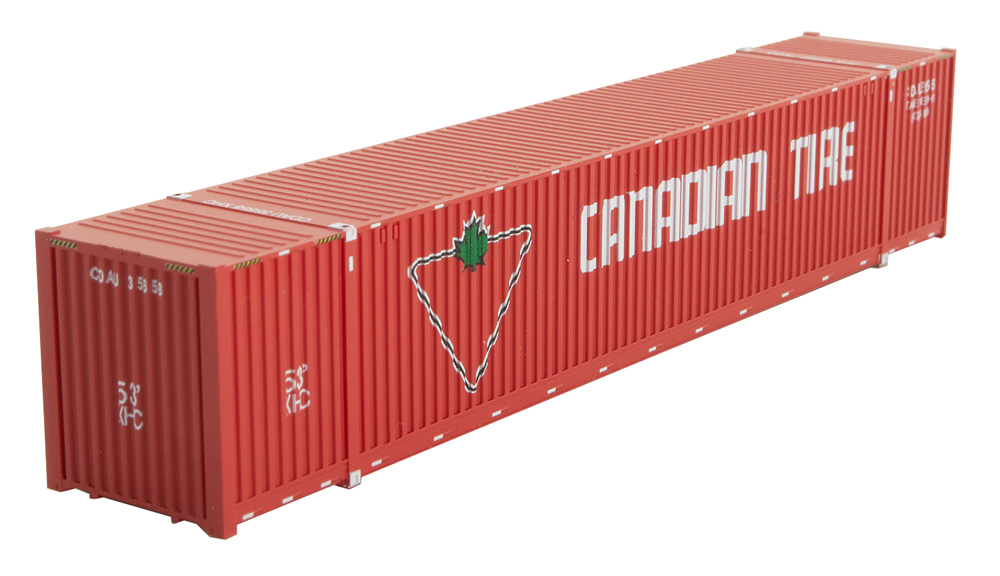 The new ScaleTrains.com 53' containers arrived on dealer shelves in October of 2016. Attendees at the July 2016 Kansas City NSE convention received a special
promotional version with the ScaleTrains.com logo
. The release includes both 'dry' and 'reefer' versions of the CIMC prototype. The promo from July is one of the 'dry' versions.
As a debut release for N Scale, we highly recommend you buy some of these whether you model Intermodal or not. The reason is that the ScaleTrains.com business is very focused on bringing
very
high quality fairly priced models to the marketplace. However, if we don't buy them, they won't make more. Instead they will turn their focus to HO and N will remain a sideshow project for them. Please support them!
The models themselves are detailed, accurate and colorful. The ScaleTrains.com folks went out of their way to find interesting paint schemes for these containers that will catch the eye and are not made by any of the other established N Scale container makers such as Deluxe and Con-Cor. The printing on the complicated refrigerated containers is well done and looks good even under a magnifying glass. I especially love the fine detail on the reefers around the refrigeration units. My personal favorite paint scheme is the 'How Cool is That' version from J.B. Hunt Intermodal.
Furthermore, the ScaleTrains 53-ft containers fit perfectly in the Kato and DeLuxe Maxi-IV wells. The pins and holes on the ScaleTrains containers even match the Kato containers, so they stack together without any modifications. Sadly, they are NOT magnetized to match and stick to the Kato containers.