Atlas/Rivarossi Bay Window Caboose
Published: 2021-02-08 - By: gdm
Last updated on: 2021-02-08
visibility: Public - Headline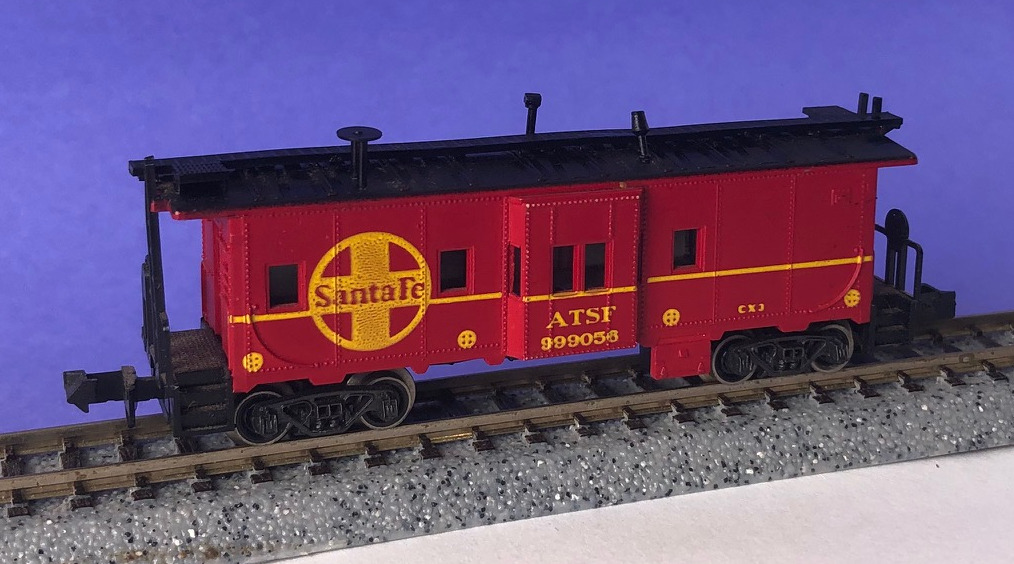 Atlas Bay Window Caboose made in 1969 by Rivarossi
Atlas contracted with Rivarossi in 1969 to produce a series of Bay Window cabooses for their new N Scale product line. It was an excellent quality model for the era and a nice example of what could be done in the 1st generation of rolling stock. The model was priced at $2.00 each and came in six different roadnames as well as both undecorated and painted but unlettered versions.
I picked up a used one on eBay for $16 (including shipping). It was in perfect condition, but had been sitting on someone's layout for years, so it was a bit dirty. I cleaned it a little before shooting the photos below, but I could really have made it like new had I put a little effort (and soap) into the project. Sadly I am not a Santa Fe modeler, so I am fairly unlikely to actually run this car.
The Prototype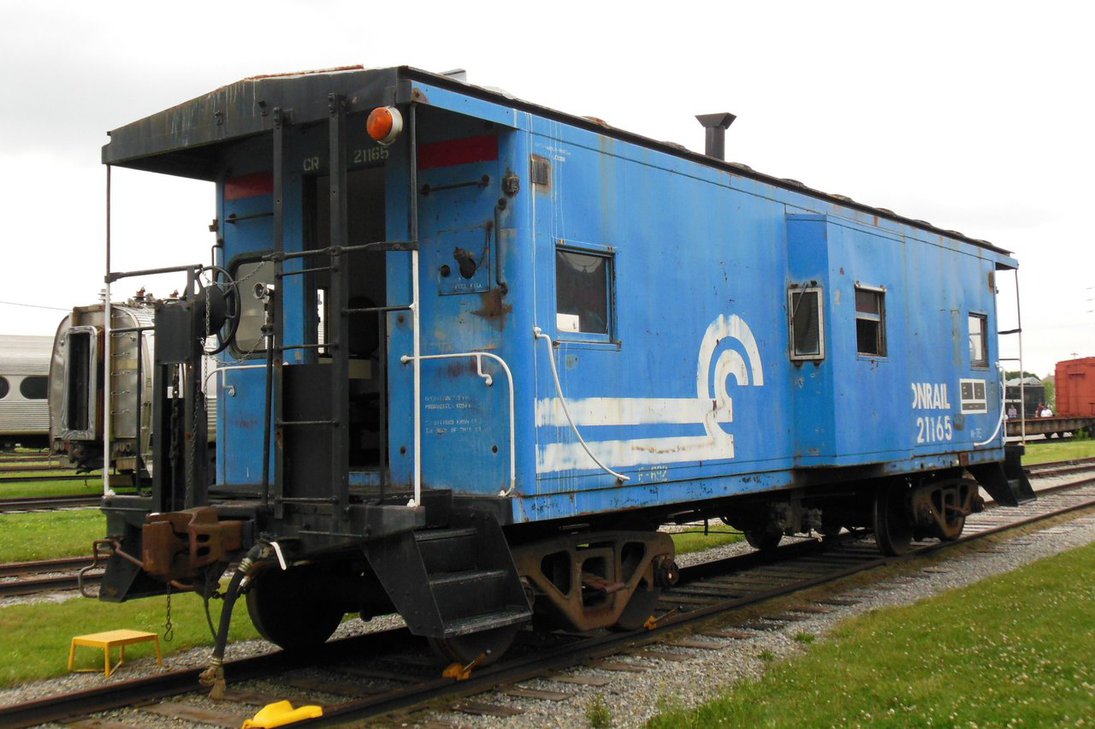 Conrail Bay Window Caboose
When the shift was made from wooden to steel caboose construction, a new type of caboose also arrived. The new caboose design replaced the traditional roof-mounted "cupola" with "bay-windows" attached to the sides of the caboose. As freight cars grew taller, the effectiveness of cupolas as practical observation points was diminished. This was especially true on lines that suffered from low clearances and were incapable of making cupolas high enough to see over the top of the tallest freight cars. Cabooses were prone to rough handling, and many a trainman was knocked out of his perch in the cupola and injured when he fell. The new caboose design was safer as well as more effective.
The Model
This was a pretty good model for its time. It features three different detail parts on the roof. It has nickel-plated metal wheels with deep (pizza-cutter) flanges. The couplers are standard Rapidos which are body-mounted to each end of the caboose.
The body has two primary components: the shell and the underframe. The roofwalk is a separate, detail part. The end ladders are attached to the underframe. The roof has no less than three separate detail parts. They appear to be chimneys or something similar for cooking or heating. The windows are not glazed, but this was common with all 1960s era cabooses. The wheelsets are well made and the model rolls along the tracks easily enough.
Car End Detail
The couplers are body-mounted, so they are a little tricky to upgrade to MTL couplers, it will be slightly more challenging than simply swapping the trucks.
Early pad printing was pretty awful. I took a shot of the very smudged looking Santa Fe logo. As for the road number and other printed details, they are a mess; the road number being practically unreadable.
Paint Closeup
The underframe has some molded details. Many of the 1st generation models completely skipped this as the manufacturers questioned whether anyone ever looked at the bottom of a car. Yes, we do look and it is nice to see that Rivarossi and Atlas gave some attention to this element.
Underframe
Conclusions
For its era this is an excellent model. It has lots of detail and is well made. Also, for the price you can obtain one for today, it
remains
an excellent value for your modeling dollar.
To see a list of all cars in this series,
Click Here.