How a Tank Car Collector Might Use the N Scale DB
Published: 2016-11-08 - By: Jenna
Last updated on: 2020-11-12
visibility: Public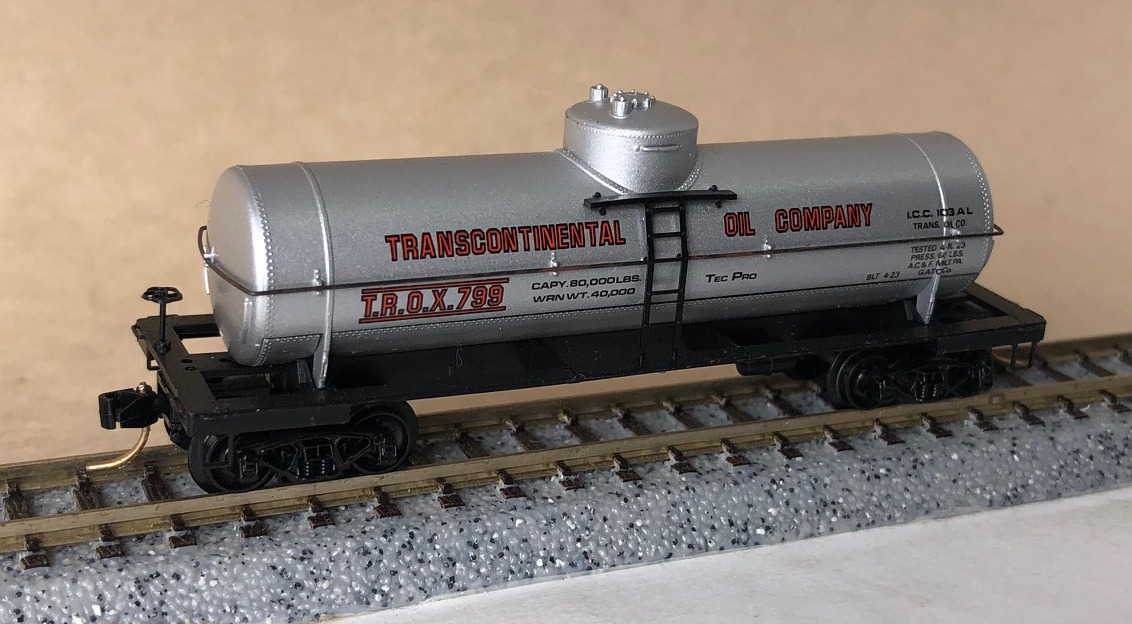 Let's say you are an avid MicroTrains collector. You live in Springfield, MA and appreciate the fact that MicroTrains products are made in the U.S. and MicroTrains trains run in the family, so to speak. Your Father collected MicroTrains, your Uncle Tony collected MicroTrains and so now you, too, collect this brand. In particular, you collect 39' tank cars.
Christmas is coming up and you want to add a train or two to your wish list so your wife stops complaining that she never knows what Santa should put under the tree for you.
How to use new N Scale db navigation tools to find all MicroTrains 39' tank cars.
On the
db home / landing page,
go to the
Brands
box.
Under the
Drill Down
column (navigation), click on
MicroTrains.
This will bring you to a
Body Style page.
This page lists all the Micro-Trains body styles featured in the n-scale db.
When you scan this page, you will see that the db lists
226 Micro-Trains Tank Car Single Dome 39 Foot Riveted
items.
When you click on this line item, you will see a page with all 226 different tank cars.
You can click on individual items and get more information on each car to help you decide which one(s) you might want to add to your Christmas wish list.
Let's say you like the
Smokey Bear tank car
. You are particularly fond of the red paint color and secretly hope that your Wife, upon seeing old Smokey's face, will be open-minded to letting you extend your upcoming camping trip by 3 days while she stays home with all 4 kids.
But you wonder about the cost of one of this tank car.
TroveStar supplies
eBay
stats that can help you.
You can find this information in two different places.
First, it (Original Retail Price and Average Sale Price) is listed on the page that lists all
226 Micro-Trains Tank Car Single Dome 39 Foot Riveted
items.
E-bay stats (printed above the train car image) are also available on individual item pages, in this case the
Smokey Bear tank car page.
For this particular item, you will see the following text "5 of these are for sale on eBay right now for an average price of: $19.76. 3 of these sold recently for an average price of: $15.07"
You can click on this text and it will take you to the
TroveStar Classified Marketplace,
which you can use to get a snapshot view of eBay stats and visit eBay's website.