Altoona N-Scale Weekend 2022
Published: 2022-10-23 - By: gdm
Last updated on: 2022-10-27
visibility: Public - Headline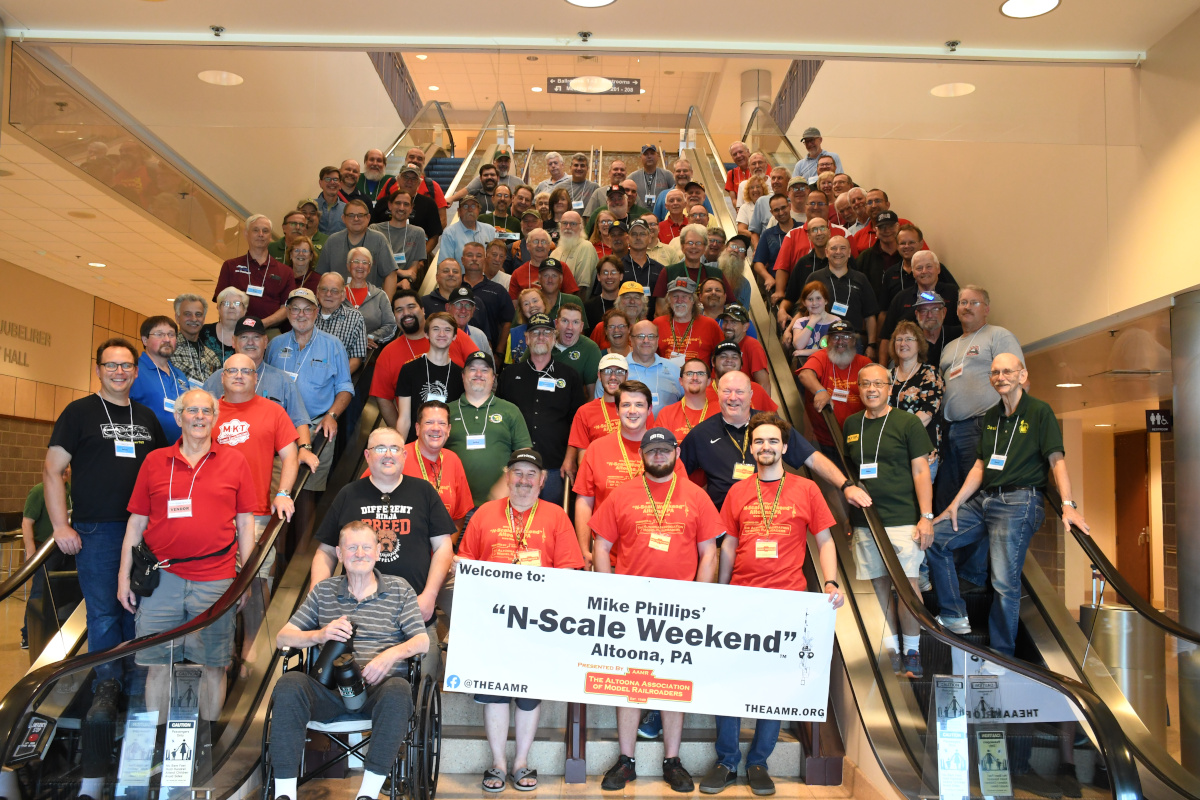 After a brief gap due to the COVID-19 Pandemic, the Pennsylvania N-Scale Weekend was again held September 17-18, 2022 with setup on Friday, September 16. This year it was held at the Blair County Convention Center in Altoona, PA. I was coordinator for the Combined T-TRAK layout again this year.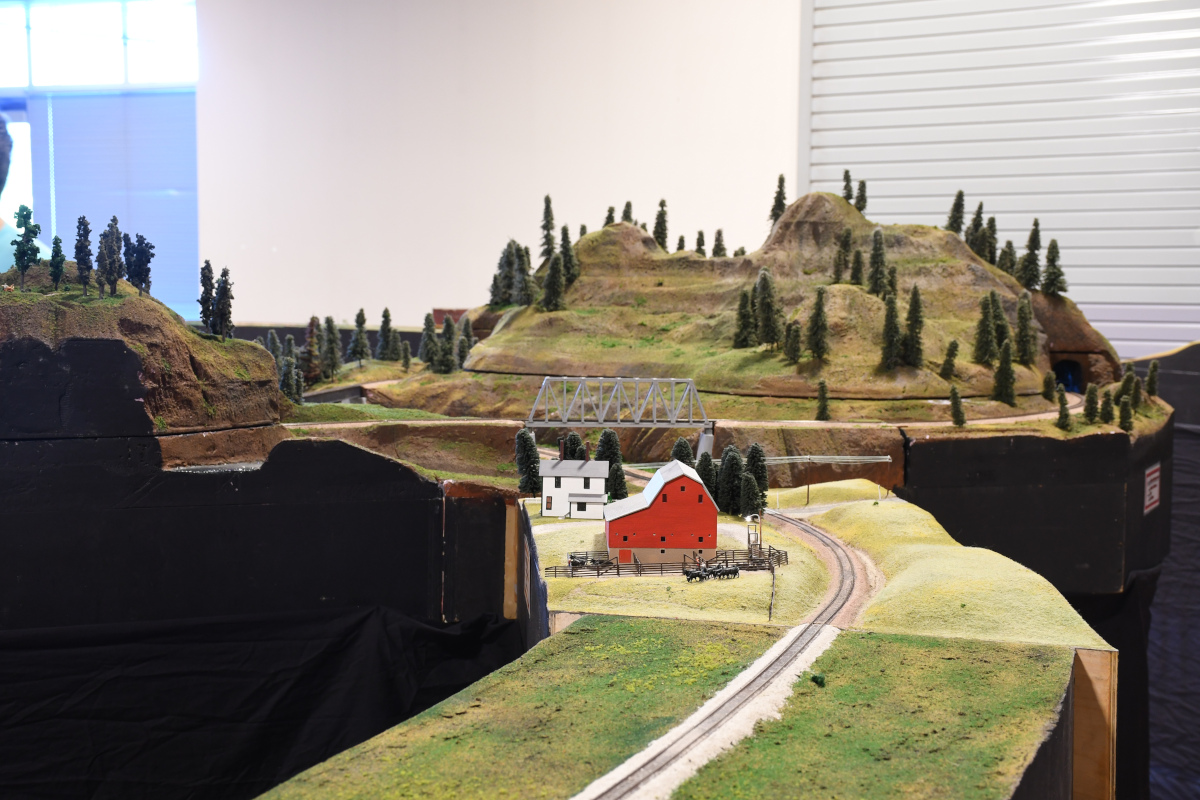 There were 100 separate modules from twenty-one (21) different individuals from five (5) different states and representing nine (9) clubs. In addition to participants who brought modules, there were five (5) more attendees running trains and helping with setup and breakdown as well.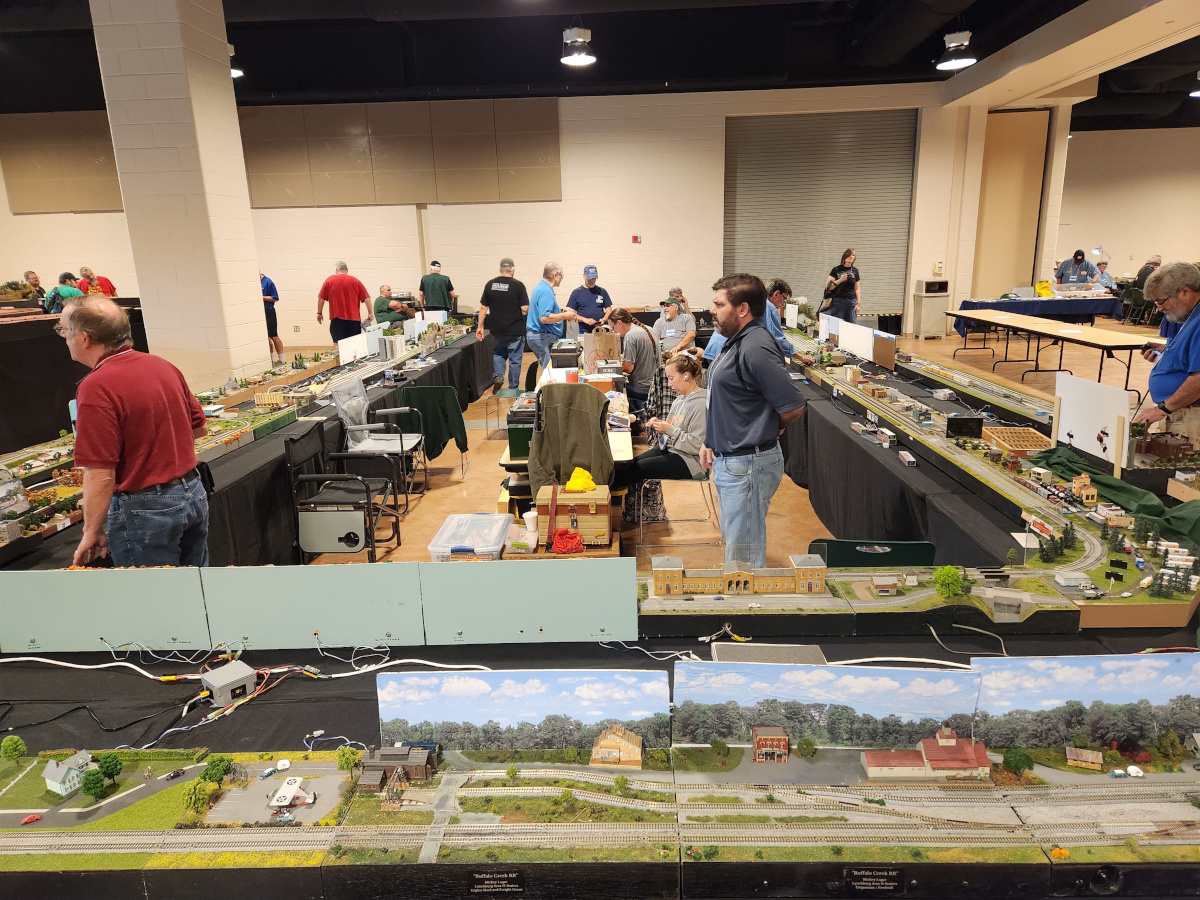 The T-TRAK layout was larger this year than in 2019 when it was last held. It was 40' by 21' in an elongated G shape. The outer loop (Red Line) and one large inner loop (yellow Line) were DCC and the smaller inner loop was Analog/DC. There were 168 feet of double-track mainline, or just over 5.1 scale miles. The modules were the equivalent of 158 single and 8 corner modules. I've listed a full breakdown of module types at the bottom. Here is the "As Built" plan: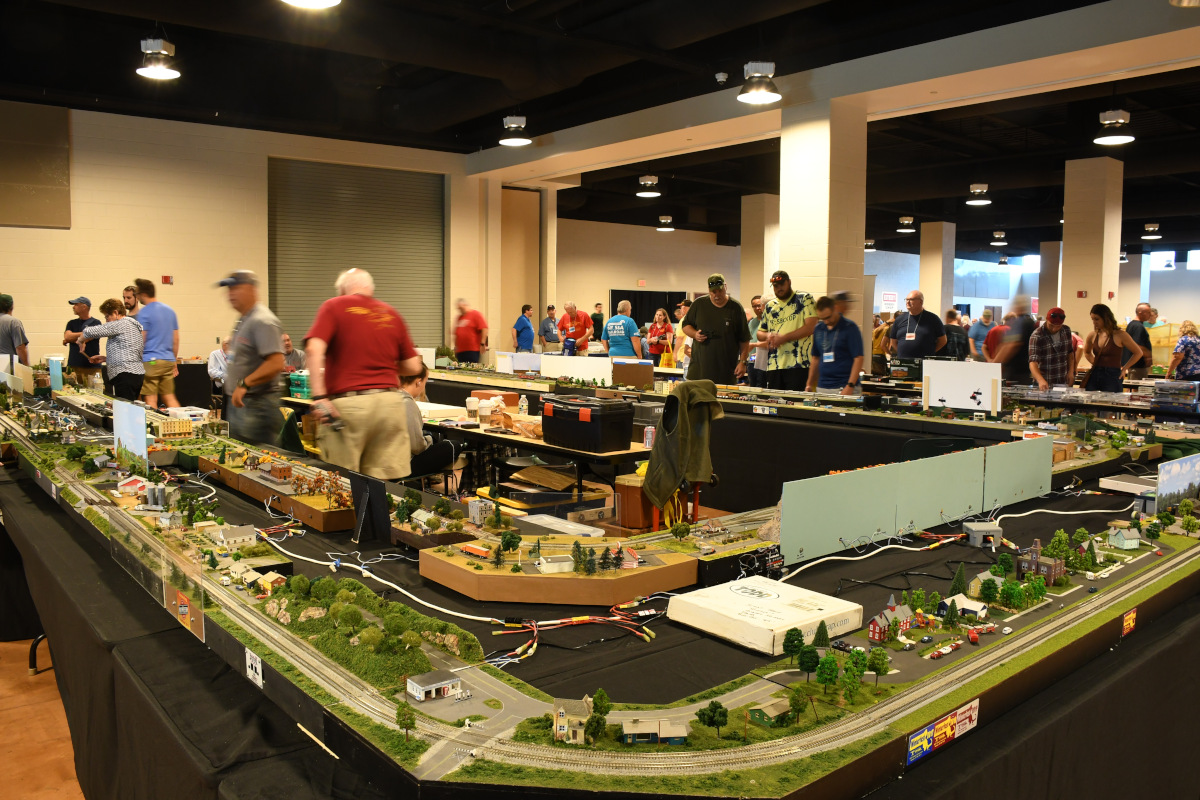 Setup started at 1 PM Friday afternoon with Frank Distefano and Pat O'Connor leading the group. The tables were arranged by the organizers which help. We used the NRail fitted table covers that Neal Carnaby transported from Nashville. We had all the modules in place, leveled, snapped together with the wiring ready by about 6:15 PM making the elapsed time about five (5) hours with some of that time spent waiting for the last few modules to arrive.
The layout ran well both days with only a few minor track alignment problems here and there.
Thanks again to everyone who participated. This year the show was organized by the Altoona Association of Model Railroaders, with guidance from Mike Phillips. Mike just wasn't able to take on the rigors of running the show. Thanks to them as well.
visit Mike Wong's photo gallery here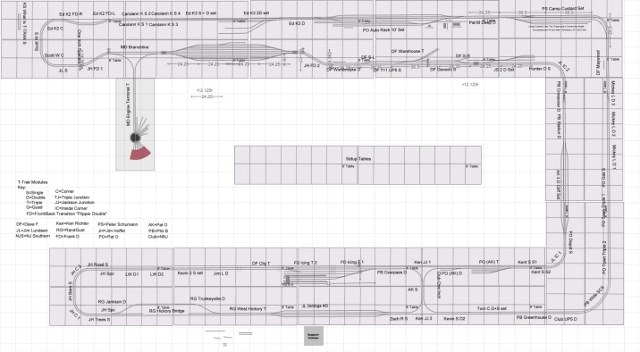 Diagram of the 2022 Layout
Module Count:
Singles: 27
Doubles: 43
Triples: 14 (including 1 Triple Branchline)
Standard Corners: 5
Inside Corners: 2
Deep Doubles: 1
Jackson Junctions: 2
Wide Corners (Single+Corner+Single): 1
Half Singles: 2
Short Spacers: 2
One Inch Module: 1
Next year, the show will be at the Convention Center again on Saturday, September 23 and Sunday the 24th with setup on Friday, September 22, 2023.
Altoona N-Scale Weekend 2022 Combined T-TRAK Layout Report By
Dave Ferrari (mrgigabyte@yahoo.com )
Northern New Jersey N-trak
Photo credit:
Michael Wong (mikewongphotography.zenfolio.com)