Broadway Limited Imports Alco RSD-15 - The Little Alligator
Published: 2023-02-05 - By: Alain LM
Last updated on: 2023-02-03
visibility: Public - Headline

This N-scale model of the Alco RSD-15 road switcher by Broadway Limited Imports (BLI) was released a few days before Christmas 2022. It was initially announced to be released in September 2022. Click here to go on the manufacturer's page for this model.
As all BLI models, this locomotive is available with DCC and Sound only, at an MRSP of $299.99. It can be found online with the usual 20% discount over MRSP.
It is offered in three different variations:
low nose (low front short hood)
high nose (high front short hood)
high nose (high front short hood - PRR version, with horn on the front hood)
and with the following road names:
Santa Fe (low nose) - Two different paint schemes: Zebra and Bookend/Pinstripe
Duluth, Missabe & Iron Range (high nose)
Bessemer & Lake Erie (high nose) - former DMIR units
Lake Superior & Ishpeming (low nose) - former Santa Fe units
Penn Central (high nose) - former PRR units
Pennsylvania (high nose)
Southern Pacific (low nose)
Cotton Belt (low nose)
Chesapeake & Ohio (high nose) - These are actually RSD-7
Canadian Pacific (high nose) - This is actually a RSD-17
Each road name/paint scheme above is available in two different road numbers, except for the CP RSD-17 that was a unique prototype.
All of these are prototypically correct. The RSD-7 is visually similar to the RSD-15, so BLI used the same model for the C&O RSD-7s.
The Alco RSD-15 had previously only been released in N scale by Mehano in the 1970s, sold as MRC and then Model Power. Least to say that this BLI release has nothing in common with its N scale ancestor.
Prototype History
The ALCO RSD-15 (DL600B) was a diesel-electric locomotive of the road switcher type built by ALCO (the American Locomotive Company) of Schenectady, New York between August 1956 and June 1960, during which time 75 locomotives were produced. The RSD-15 was powered by an ALCO 251B 16-cylinder four-cycle V-type prime mover rated at 2,400 horsepower (1.79 MW); it superseded the almost identical ALCO 244-engined RSD-7, and was catalogued alongside the similar but smaller 1,800 hp (1.34 MW) RSD-12, powered by a 12-cylinder 251B-model V-type diesel engine.
A single example of the very similar model RSD-17 was built by the Montreal Locomotive Works in 1957 and purchased by the Canadian Pacific (as #8921).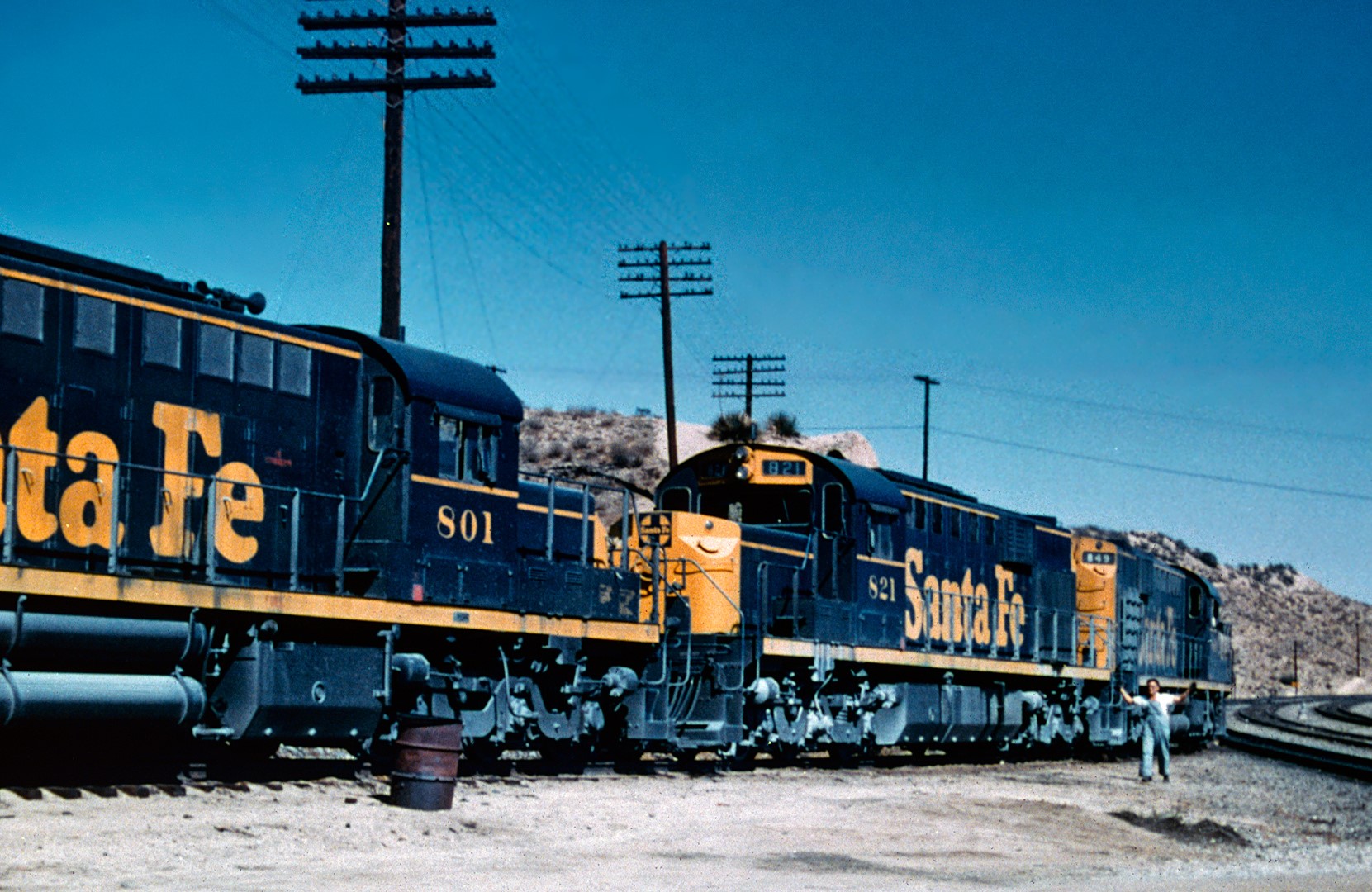 The locomotive rode on a pair of three-axle Trimount trucks, in an AAR C-C wheel arrangement, with all axles powered by General Electric model 752 traction motors. These trucks have an asymmetrical axle spacing because of the positioning of the traction motors. The six-motor design allowed higher tractive effort at lower speeds than an otherwise similar four-motor design. The RSD-15 could be ordered with either a high or low short hood; railfans dubbed the low short hood version "Alligators", on account of their unusually long low noses.
The RSD-15 was Alco's answer to the 2,400-hp Fairbanks-Morse Train Master, making both the most powerful road switchers at the time. Probably due to performance issues of its predecessors, it was not a good seller.
Original owners were:
Santa Fe : 50 - low nose (#800-849)
DMIR : 6 - high nose (#50-55)
Pennsylvania: 6 - high nose (#8611-8616)
Southern Pacific: 3 - low nose (#4816-4818)
Cotton Belt: 10 - low nose (#850-859)
There are six (6) preserved RSD-15 in various museums of the country, all of them being former Santa Fe.
From Wikipedia and American-Rails.com
The model
The most renowned version of this locomotive is the low nose "Alligator" version. This is the one that I purchased, in the Bookend Santa Fe livery, that matches the rest of my collection. The dynamic characteristics are however the same for all models, regardless of the front hood.
Unboxing
The model comes packaged in a clear plastic jewel case with a slip-off cover and a thick foam bed to cushion the engine. The box is quite large given the - small - size of the model: 21.5 cm x 7 cm (8" 1/2 x 2" 3/4). This seems to be the standard for BLI's diesel engines, as even the smaller BLI NW2/SW7 is shipped in the same type of case!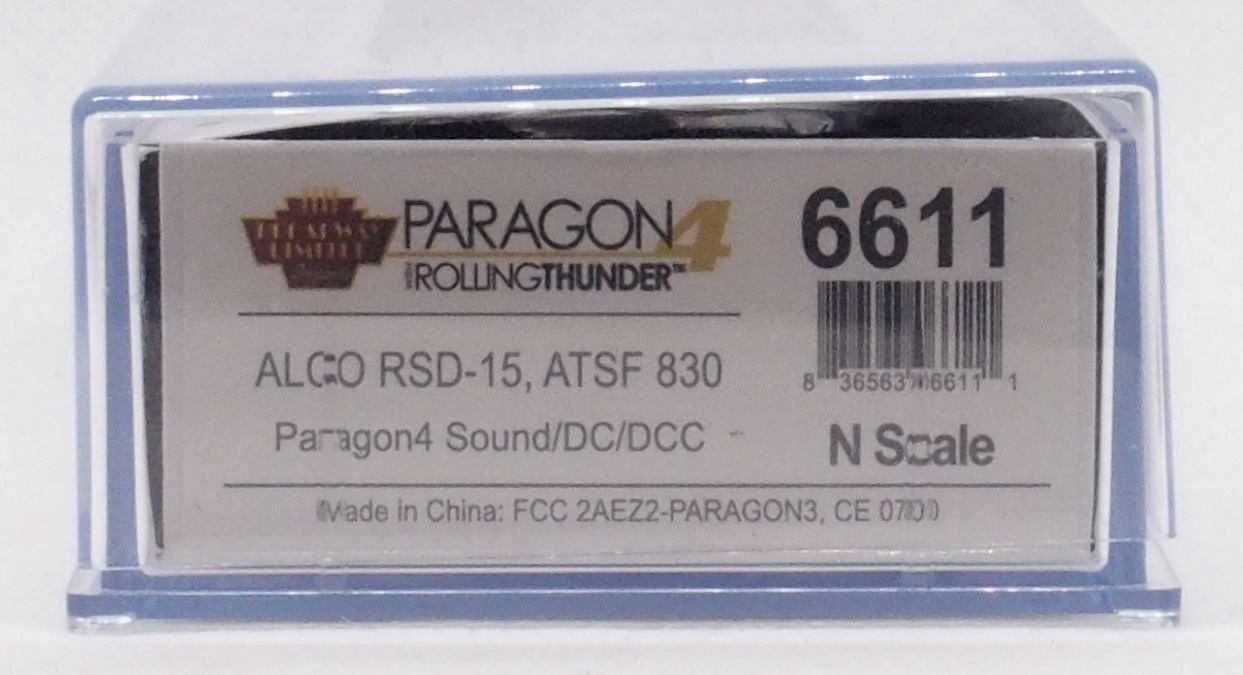 Thin strips of foam protect the handrails on the sides and on the ends; a thicker piece of foam sits atop the low nose to prevent the model from moving from its bed. A sheet of clear plastic covered the model to protect the finish from scuffmarks and scratches. The insert covers all sides of the jewel case, with a see-thru on the top. This model is definitely well protected. Mine was even shipped with the case in a plastic bag, so even the case in protected (but I suspect that this comes from the retailer).


A handful of details
This is a very nice model to look at. Paint and lettering are crisp. There are no additional parts to mount; even the sunshades are already in place out of box, which is very appreciated by lazy modelers like me who hate having to add these like detailed parts. Overall, this model is not super-detailed, but there are some really nice touches you might notice, especially when you compare it to some other recent releases. See below.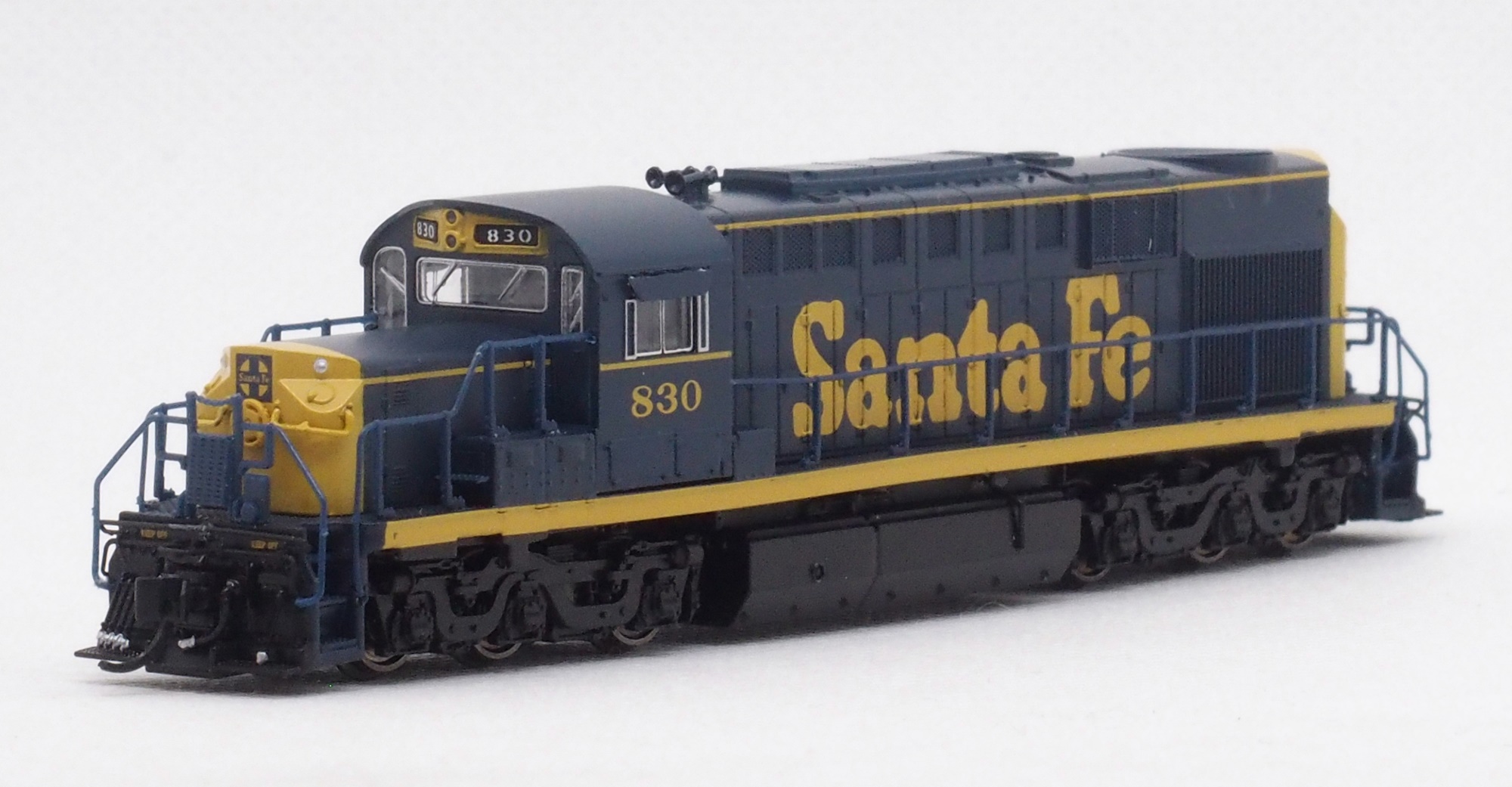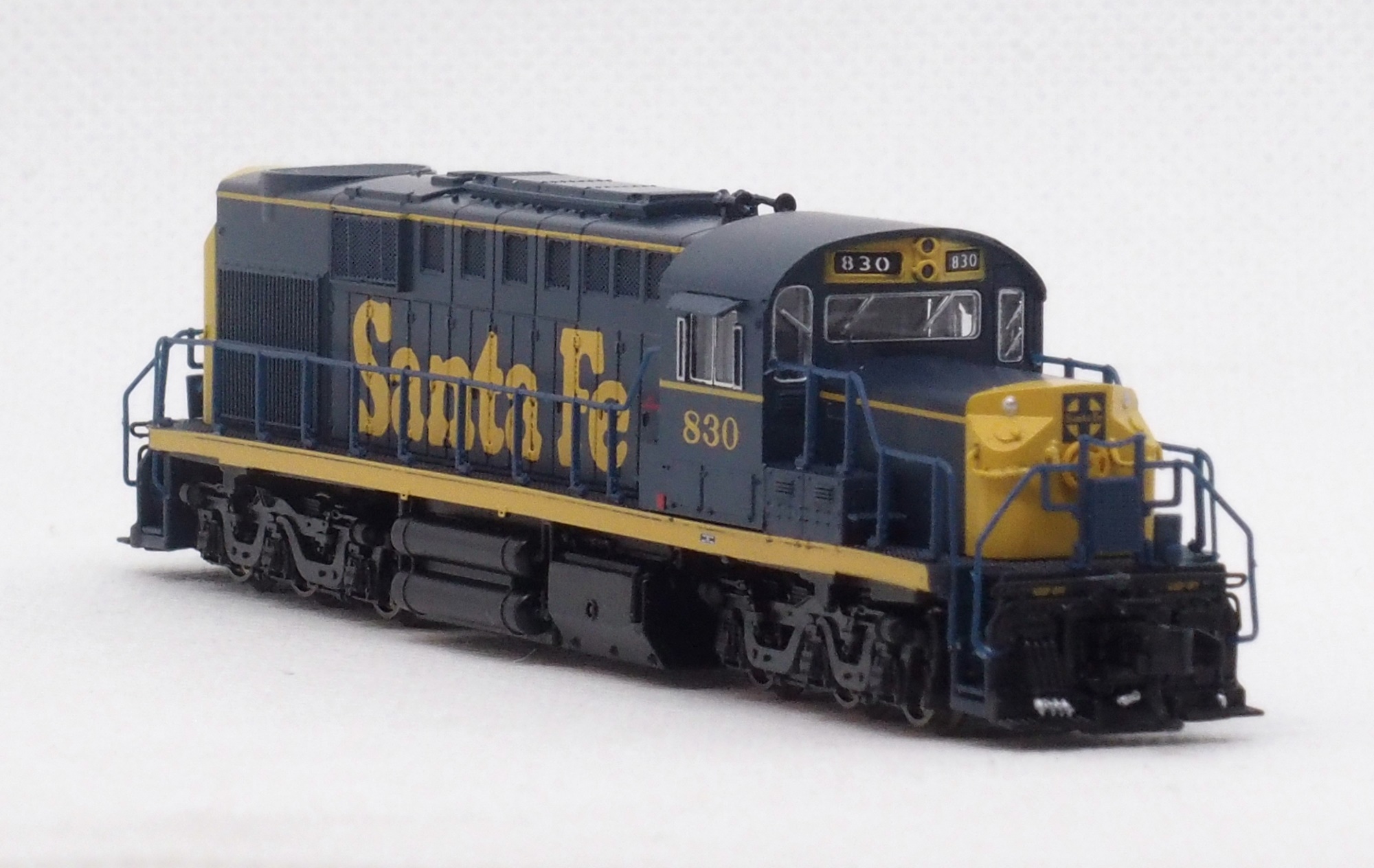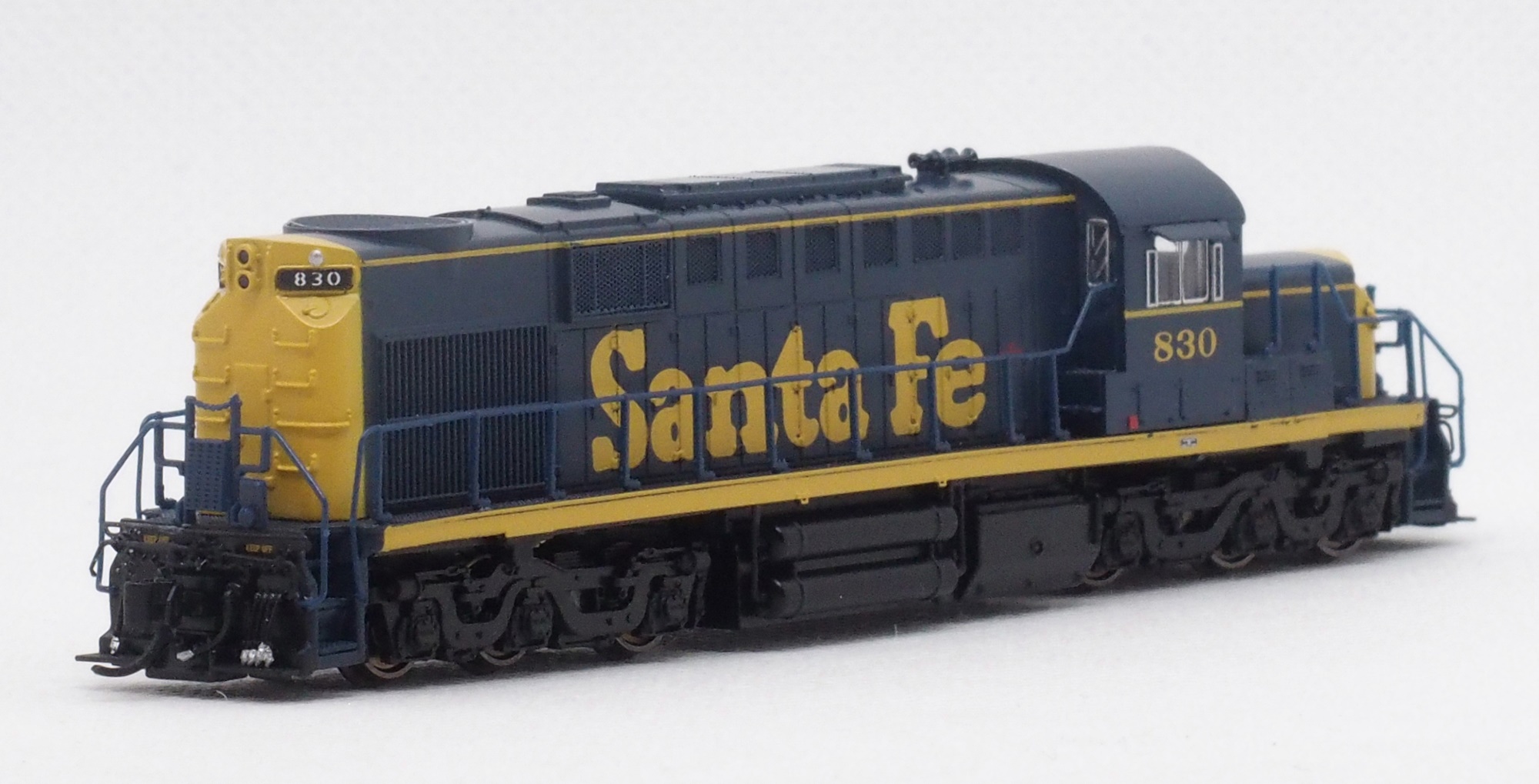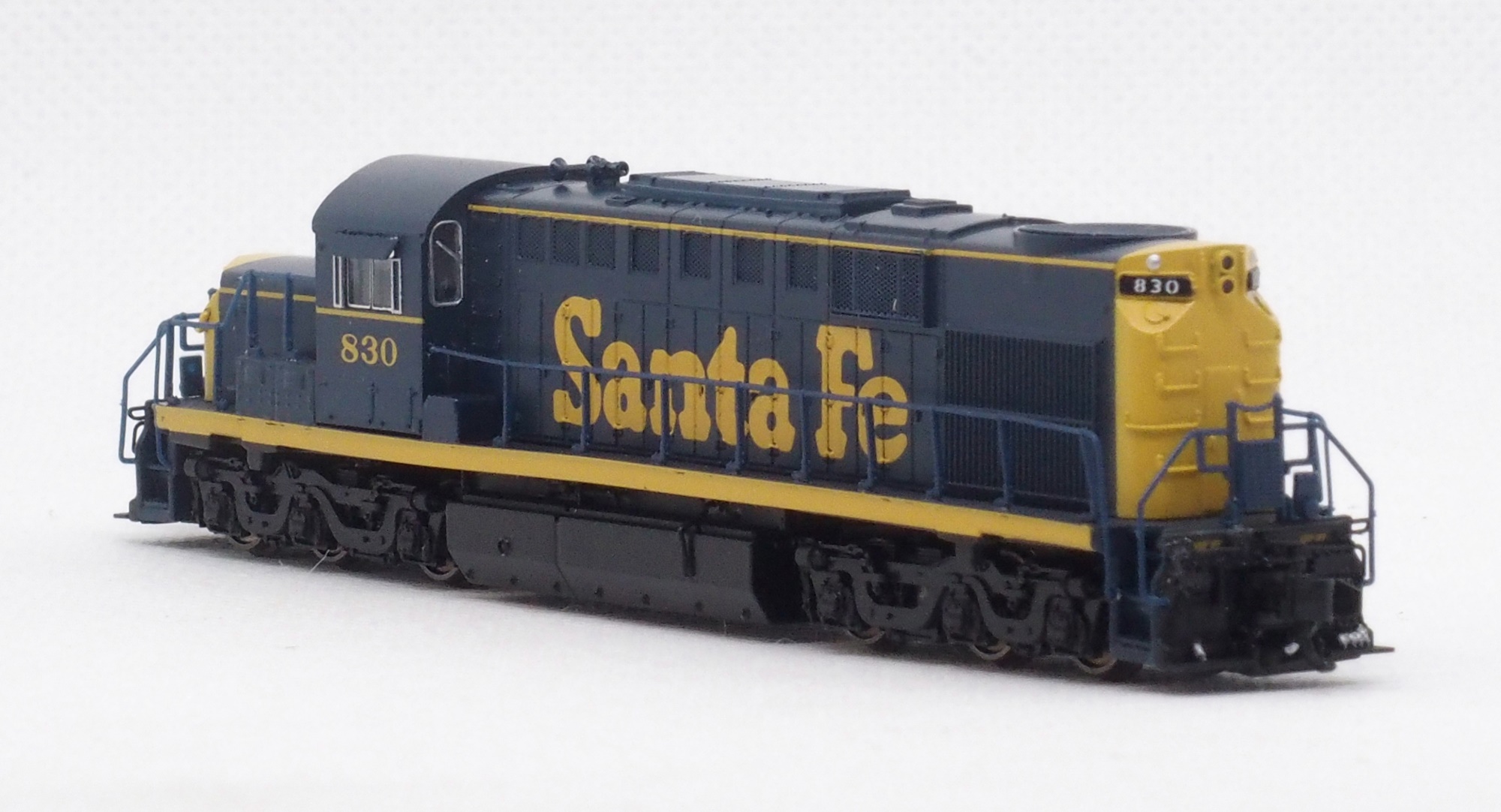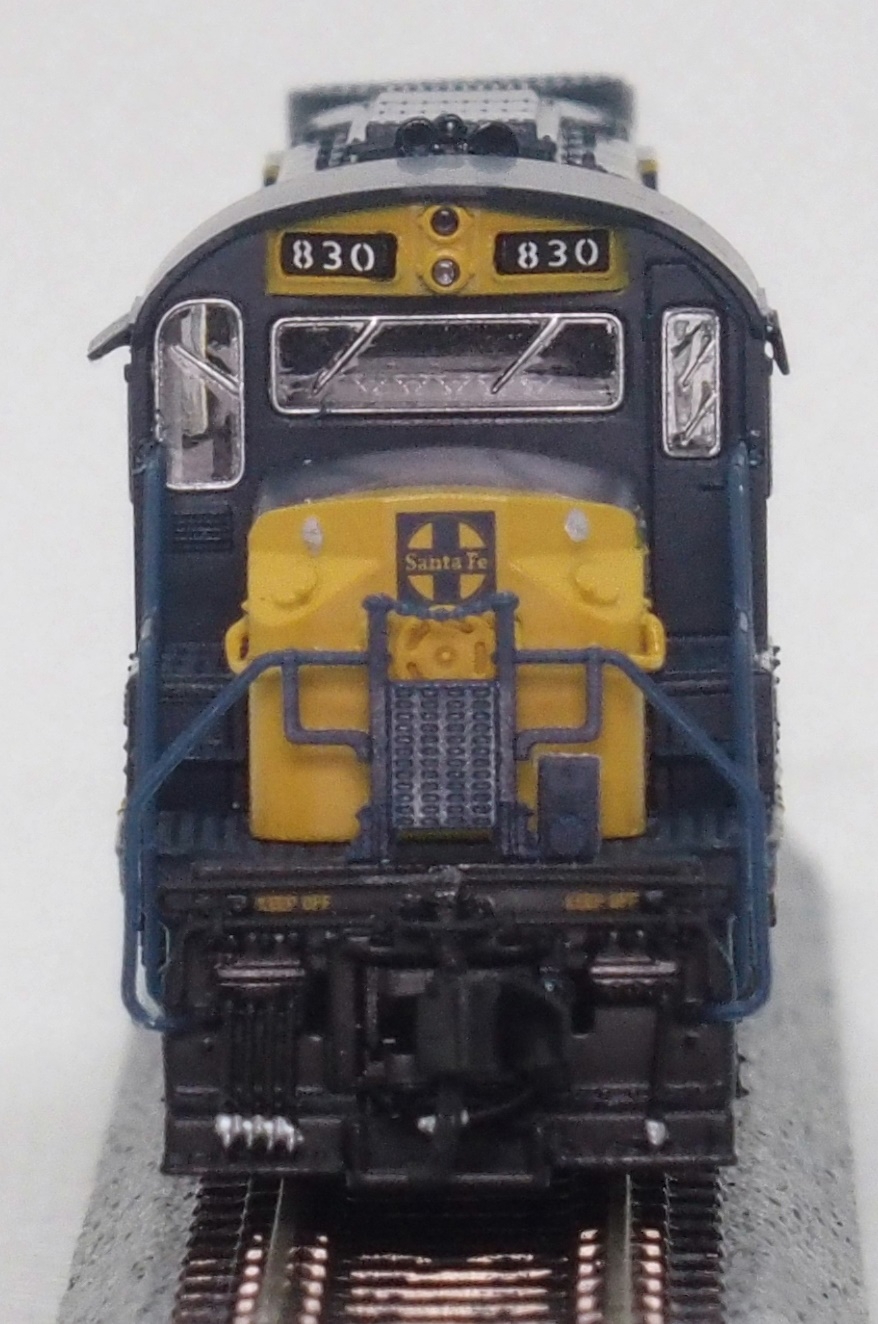 First run
The video below shows the first run of my model, out of box, without any break-in. Just press F9 to start the engine. The cab and number plates will light up. The headlights are dimmed. The locomotive starts moving slowly at step 1, without any tuning of any CVs. The headlights turn on when the throttle is applied. The cab light turns off at step 3.
After a few laps to warm up the engine, I added a few cars, 15 in total. The locomotive did not seem to notice and the run was smooth and without issue. Fifteen cars is not a lot, but on this layout with several curves, smaller engines like yard switchers will hardly pull this consist. I did not try with more cars, but from what I read elsewhere it is a strong puller with more than 40 cars at grade.
On other reviews, there were two flaws reported, that I did not observe on my model:
MTL-like coupler not properly aligned vertically, leading to uncoupling. On my model, this was at proper height, so no issue. If not, it is easy to slightly bend it.
Spurious stops after 15 minutes run. I have not observed such a behavior.
So, I was positively impressed by the running capabilities of this model. I would not have said that of earlier models of BLI that I purchased some years ago. Some of those were pretty bad runners, stopping randomly even on clean tracks. Given the flaws reported by others, it is possible that BLI still faces quality control issues here and there.
DCC and Sound
As already mentioned, this model comes factory-equipped with DCC and sound. BLI are designing their own sound decoders, named 'Paragon'. This one is the 4th generation 'Paragon 4'. The two main improvements compared to 'Paragon 3' are an increased and tunable capacitance (keep-alive), as well as preset modes called 'Pro Mode'. The 'Paragon' family also comes with the 'Rolling Thunder' feature, that consists of an external sub-woofer to be placed under the layout, that handles low frequency sounds that cannot be produced by the locomotive shell because of its small size. I do not use this capability.

By default, the standard mode provides automated management of lights, like during the start-up sequence described above in this article. For those modelers who want to individually control lights, the 'Pro Mode' can be easily selected by setting CV128 to 1

The speaker is located in the tank underneath the locomotive. This is a usual location for N-scale diesel locomotives with sound. I did not remove the shell because I had no need for that (If it ain't broken, don't fix it). In order to do so, both couplers have to be removed first. You can find photos of the decoder and the locomotive body on another well-know N scale website, that we are not allowed to refer to at the request of its owner.

The startup and shutdown sequence is the most pleasant feature of a sound decoder, in my humble opinion, so please enjoy the video below. The default sound level is alright to my taste, so I left it as is. As all BLI models, there are a number of ambient sound functions, which are fun to listen once, but not really useful in operation.
Conclusion: a solid model to add to your collection
I have had several experiences with various N-scale models from BLI. My two first (Alco PA-PB from 2014 and Baldwin Centipede from 2016) were disappointing, with erratic operation. I 'black-listed' BLI for subsequent years, until I acquired an EMD NW2 in 2020. The small switcher is actually working like a charm. So I resumed acquiring BLI models, such as the PRR T1 that is a fantastic model. I have to say that this Alco RSD-15 is confirming the good opinion that I now have of BLI models.
The price point puts it in the high-end of N-scale sound locomotives, but in a comparable range to several other manufacturers. Unfortunately, these nice models, that cannot be found elsewhere, are only available in DCC-Sound version (BLI's hallmark). So this will limit access to many modelers not interested with sound or that just cannot offer the $100 premium for a sound decoder. The model is still available in stores more than one month after it has been released, probably for that reason.
So to conclude, I am happy with this model, to the point that I have just ordered a second one, still Santa Fe but in the original black Zebra paint. So stay tuned, I will update the article once I have received my second BLI Alco RSD-15 and MU both.
Credits
The copyright of this article is held by Alain LM, who grants TroveStar the right to display it.
Except where otherwise mentioned, all images and videos are copyrighted by the author.
Click here to see all BLI Alco RSD-15 on TroveStar