More from Amherst Train Show: BLMA high-quality body styles to live on with upcoming Atlas releases
Published: 2017-02-08 - By: Jenna
Last updated on: 2021-07-23
visibility: Public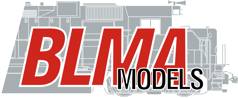 The Amherst Railway Society Railroad Hobby Show.
There's no better place on a cold, overcast New England winter day for modelers and enthusiasts alike to see virtually everything and anything related to model railroading. A few weeks ago, along with more than 23,000 other folks, I made my way to West Springfield, MA to attend this annual show. (Next year will mark the Amherst Railway Society's 50th anniversary hosting this show!)
I was most interested in n-scale and new products and learning about what's coming down the tracks (pun intended). I had a list of companies I wanted to visit. However, by the end of the day, I still hadn't connected with Atlas. It's no wonder; the show spans more than 4 buildings, which is over 350,000 square feet of exhibit space packed with operating layouts of all gauges, manufacturers, dealers, collectors, historical societies and more.
Some might say I left the best for last. In reality, I definitely left one of the biggest (manufacturer display booths that is) for last. Atlas had a large booth, which is only fitting. After all, for 60 years, Atlas, which has its roots in model railroad track, played a big role in this hobby. It was instrumental in popularizing model railroading and transforming it from a niche hobby into one that could be enjoyed by many. For all of you history buffs, you might find our blog
TroveStar N Scale Database Grows with Atlas 1st Generation Rolling Stock,
which highlights Atlas' foray into n-scale, an interesting read.
Given this history, I was very interested in talking with Atlas and learning about anything new n-scale-wise. I chatted with Robert (Bobby) Allard of the company's R & D group. When I asked him about new products, he reminded me that Atlas had bought BLMA just a year ago in January 2016 and that as stated in the
press release on the purchase,
it will continue to build on BLMA products, which are known for their high-quality and attention to detail.
I dug up the press release. I also compared product announcements (from Atlas' January to June 2017 catalog) with known BLMA body styles (using TroveStar's n-scale db search engine). I found three upcoming Atlas releases that match three BLMA toolings.
Below are the BLMA results after searching the TroveStar n-scale db.
This information can also be found (though not as easily or nearly as quickly) by scouring the Atlas catalog for the following text "(ON FORMER BLMA TOOLING)" that appears on some (not all) BLMA-tooling product pages.
N Master 64' Trinity Reefer

(January 2017 announcement date; ETA Q3 2017)
New Road Numbers
This picture is from the Atlas website.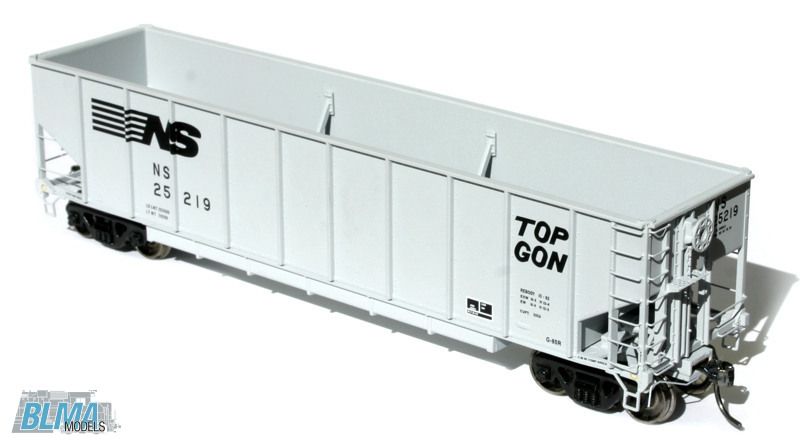 N Master ACF 70 Ton 52' Gondola
(June 2017 announcement date; ETA Q4 2017)
New Paint Schemes
N Master PS 4000 Covered Hopper

(October 2016 announcement date; ETA Q2 2017)
New Paint Schemes & Road Numbers
This picture is from the Atlas website.