Fox Valley Releases NS Silverside Coal Gondola: Prototype Precision
Published: 2017-03-06 - By: Jenna
Last updated on: 2021-08-13
visibility: Public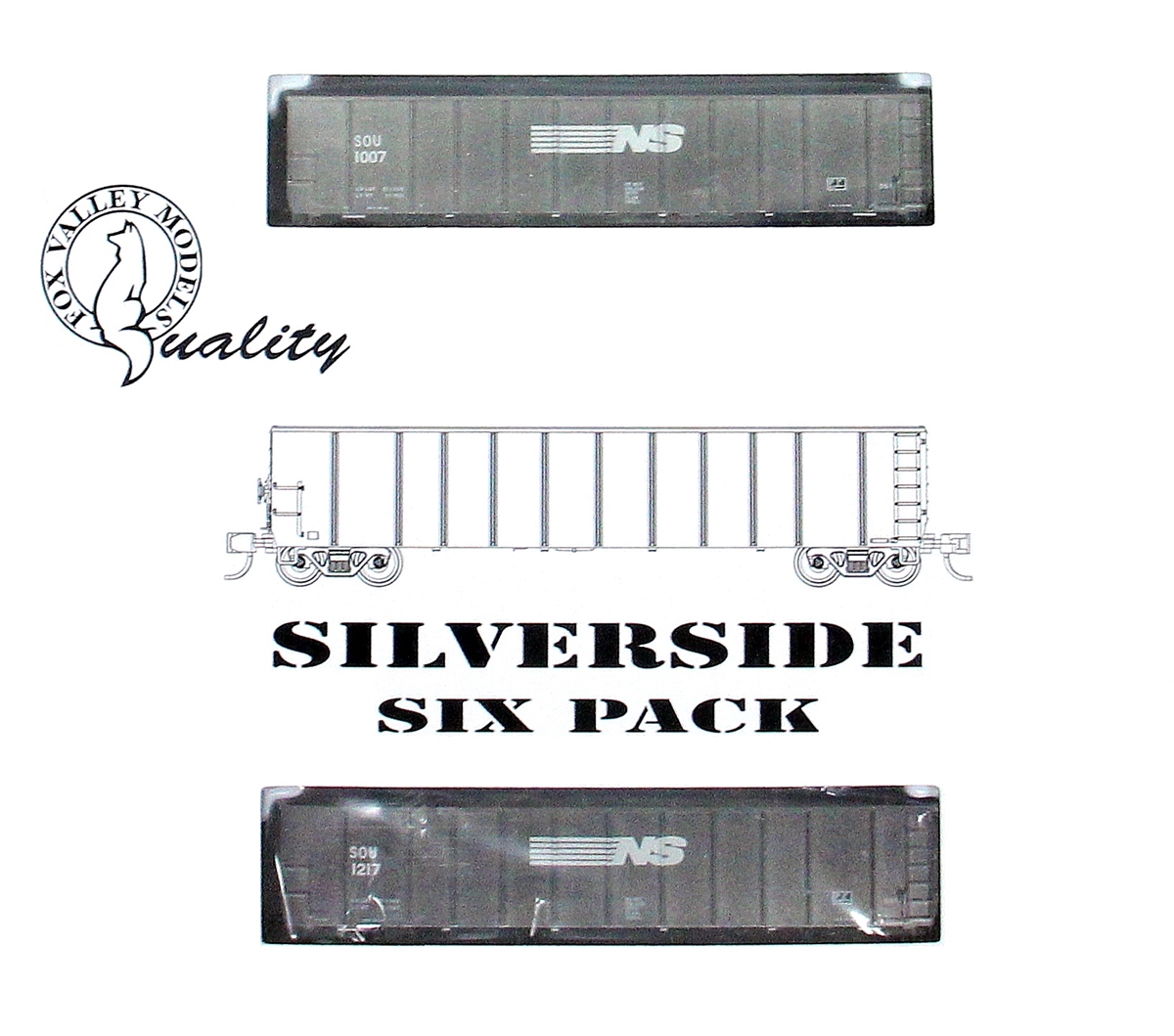 Silverside Coal Gondola from Fox Valley Models
When railways merge, cars acquired because of the merger are branded with the new railway's identifying color(s) and logo. The condition and age of inherited cars impact these re-branding efforts.
A good example of this: in 1982, Norfolk Southern inherited weathered, aluminum coal gondolas that had been in service for 20+ years under Southern Railway. When NS re-lettered these cars, it resulted in a speckled gray finish, something the Illinois-based model train manufacturer Fox Valley Models worked very hard to duplicate in its most recent release.
Earlier this month, Fox Valley Models released a new paint scheme (gray) and a new road name (Norfolk Southern) for its silverside coal gondola (which it initially released in June 2015). These cars were called "silversides" on the Southern because they were the first large-scale order for an aluminum car.
On its Facebook page, Fox Valley calls this a "layered" paint finish and made a point of recreating this look based on photos of the prototypes (taken by the company in 1991 in Dalton, Georgia).
"These are aluminum cars that stayed silver for only part of their lives. Even before NS came along, Southern had to use white lettering on these cars as the aluminum started to turn more gray and the red or green lettering did not show up as well anymore," says Matt Gaudynski of Fox Valley Models.
Among other commodities and products, NS transports domestic and export coal along more than 36,000 route miles in 22 eastern states.
Here is a
list of all items in this latest release
.