Winterfest 2018
Published: 2017-03-14 - By: Jenna
Last updated on: 2021-07-23
visibility: Public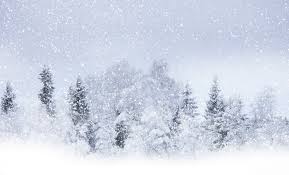 Always be prepared.
Whether it's winter storm Stella or Winterfest 2018, TroveStar wholeheartedly embraces this motto. Our back-up generator is primed and ready to go in the event our home offices (located some 30 miles north of Boston) lose power while this latest nor'easter delivers winds gusts of over 50 mph and mounds of snow.

We are also ready (as prizes go at least) for the Winterfest 2018 n-trak and t-trak contest at next year's 50th anniversary
Amherst Railway Society Railroad Hobby Show
. It may be more than six months away, but we already have in hand the train prize we will donate: a 3-unit 8,500 HP gas turbine electric locomotive (GTEL) "Big Blows" (Union Pacific, 18) from ScaleTrains.com.
Last year's donation, Kato Lemke's Eurostar / TGV passenger train (
8-car standard set
and
4-car add-on set
) was a big hit. But this year we decided on a mighty powerful freight engine; we know how modelers love their engines let alone factory-installed sound-enabled engines.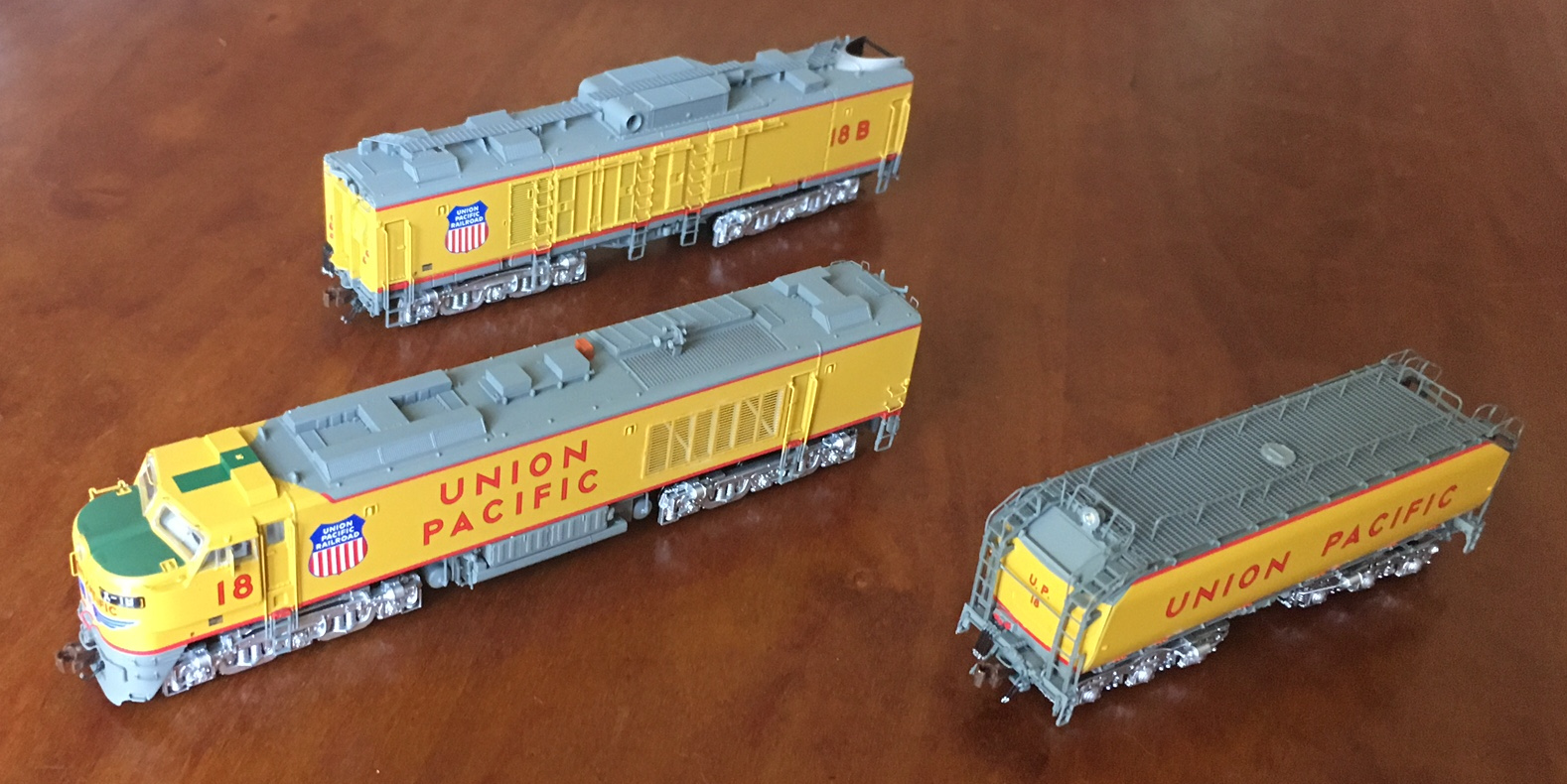 This ScaleTrains.com
"Big Blows" release
comes with either a 23C or a 24C tender and is the Tennessee-based company's first n-scale locomotive product. Considered a ScaleTrains.com "Rivet Counter" product, the model has road specific details, factory applied parts such as grab irons, coupler cut levers, and windshield wipers, photo-etched metal grills and walkways, and intricate frame rail details, which include traction motor cables.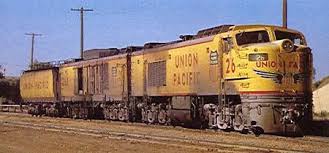 Prototype Points
Union Pacific was the only U.S. railroad to own and operate gas turbine engines; it ran a fleet of 55 for about 20 years. Unlike an internal combustion diesel engine, the turbine drives an alternator/generator, which powers electric motors mounted on axles. Between 1958 and 1961, Union Pacific used these incredibly powerful locomotives (built by GE) on freight runs between Council Bluffs, Iowa and Ogden, Utah. Nicknamed "Big Blows" because of the deafening jet engine exhaust noise they produced, UP retired these units by the early 1970s because the high cost of fuel made them too expensive to run.