Specific Item Information: Only 200 sets made. The Boston & Maine decorated several of their 40' Boxcars in experimental schemes so the Board of Directors would have actual prototypes to see and select a future scheme from. These attractive cars were not selected and remained one-of-a-kind prototypical specimens that actually rode the rails sporting these colorful B&M colors. You can now add these cars to your roster/collection thanks to the good folks at N Scale Collector, Micro-Trains and Fred Hoxsie
Model Information: This is Micro-Trains first body style. It was introduced in 1972. Its is a model of a Pullman-Standard PS-1 boxcar from circa 1957. Micro-Trains does not market it as a PS-1 so as to allow themselves some latitude so they can use this car to model non-PS prototypes. Hundreds of different releases have used this body style in various paint schemes and road names. They are equipped with 6' sliding doors, either Youngstown (4/5/4 rib pattern) or Superior (7 panels). It is not a model of a "modern" steel boxcar as the length (40 foot) and the roofwalk are more typical of the transition era (1939 - 1957).

In 2019, Micro-Trains started releasing this model with new body-mounted couplers attached to a new underframe.
Prototype History
: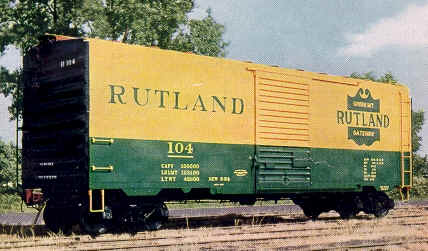 The 40' Boxcar is widely known as one of the most popular freight cars used by railroads as they transitioned from steam to diesel. In particular the Pullman Standard or PS-1 design was one of the most popular and was widely used by North American railroads. These boxcars were built beginning in 1947 and share the same basic design, with certain elements such as door size, door style or roof type varying among the different railroads and production years. When production of these cars ceased in 1963, over 100,000 had been produced.
So just what is a PS-1? Well the simple answer is it is any boxcar built by Pullman Standard from 1947 on. The design changed over the years – sometimes subtly, sometimes for customer request, and sometimes in a larger way. In general, most PS-1's built from 1947 to 1961 share the same dimensions and basic construction techniques. These cars all had a length of 40′, a height of 10'5″ or 10'6″, welded sides and ends and roof of Pullman's own design. The greatest variation was in the size and style of doors used. Pullman Standard also offered 50′ and later 60′ boxcars – also with the PS-1 designation.
Road Name History
: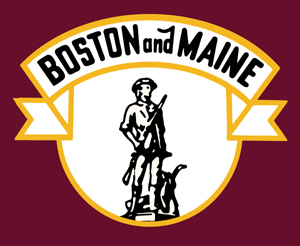 The Andover and Wilmington Railroad was incorporated March 15, 1833, to build a branch from the Boston and Lowell Railroad at Wilmington, Massachusetts, north to Andover, Massachusetts. The line opened to Andover on August 8, 1836. The name was changed to the Andover and Haverhill Railroad on April 18, 1837, reflecting plans to build further to Haverhill, Massachusetts (opened later that year), and yet further to Portland, Maine, with the renaming to the Boston and Portland Railroad on April 3, 1839, opening to the New Hampshire state line in 1840.
The Boston and Maine Railroad was chartered in New Hampshire on June 27, 1835, and the Maine, New Hampshire and Massachusetts Railroad was incorporated March 12, 1839, in Maine, both companies continuing the proposed line to South Berwick, Maine. The railroad opened in 1840 to Exeter, New Hampshire, and on January 1, 1842, the two companies merged with the Boston and Portland to form a new Boston and Maine Railroad.
The B&M flourished with the growth of New England's mill towns in the late 19th and early 20th centuries, but still faced financial struggles. It came under the control of J. P. Morgan and his New York, New Haven and Hartford Railroad around 1910, but anti-trust forces wrested control back. Later it faced heavy debt problems from track construction and from the cost of acquiring the Fitchburg Railroad, causing a reorganization in 1919.
By 1980, though still a sick company, the B&M started turning around thanks to aggressive marketing and its purchase of a cluster of branch lines in Connecticut. The addition of coal traffic and piggyback service also helped. In 1983 the B&M emerged from bankruptcy when it was purchased by Timothy Mellon's Guilford Transportation Industries for $24 million. This was the beginning of the end of the Boston & Maine corporate image, and the start of major changes, such as the labor issues which caused the strikes of 1986 and 1987, and drastic cost cutting such as the 1990 closure of B&M's Mechanicville, New York, site, the largest rail yard and shop facilities on the B&M system.
Guilford Rail System changed its name to Pan Am Railways in 2006. Technically, Boston & Maine Corporation still exists today but only as a non-operating ward of PAR. Boston & Maine owns the property (and also employs its own railroad police), while Springfield Terminal Railway, a B&M subsidiary, operates the trains and performs maintenance. This complicated operation is mainly due to more favorable labor agreements under Springfield Terminal's rules.
Read more on
Wikipedia
.
Brand/Importer Information
: Micro-Trains is the brand name used by both Kadee Quality Products and Micro-Trains Line. For a history of the relationship between the brand and the two companies, please consult our
Micro-Trains Collector's Guide
.
Manufacturer Information
:

Micro-Trains Line split off from Kadee Quality Products in 1990. Kadee Quality Products originally got involved in N-Scale by producing a scaled-down version of their successful HO Magne-Matic knuckle coupler system. This coupler was superior to the ubiquitous 'Rapido' style coupler due to two primary factors: superior realistic appearance and the ability to automatically uncouple when stopped over a magnet embedded in a section of track. The success of these couplers in N-Scale quickly translated to the production of trucks, wheels and in 1972 a release of ready-to-run box cars.
Micro-Trains Line
Co. split off from Kadee in 1990 to form a completely independent company. For this reason, products from this company can appear with labels from both enterprises. Due to the nature of production idiosyncrasies and various random factors, the rolling stock from Micro-Trains can have all sorts of interesting variations in both their packaging as well as the products themselves. When acquiring an MTL product it is very important to understand these important production variations that can greatly enhance (or decrease) the value of your purchase.
Please consult our
Micro-Trains Collector's Guide
Commissioner Information
: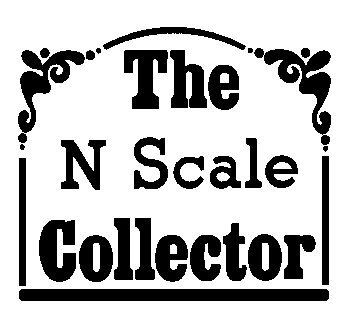 The
N Scale Enthusiast Society
(previously known as
The N Scale Collector
until 2011) was established by Wick Brandon, as a sole proprietorship and was a stand alone company until Wick passed away in 2000. The company has been owned by Micro Trains Line since then.
Wick was the founder of TexNRails and he established NSE right after he sold the pioneering N Scale retailer to the Herz family, and the store moved to Florida. Wick and Lea moved their family from Texas to Bakersfield California, and the entire operation was run from his home in Bakersfield. George Johnsen, the current Chairman, came on board as Associate Editor starting with the third issue of the magazine, and the growth of the organization hasn't stopped. Wick and George did the first convention in Medford in 1993, and added staff and advisors as the organization grew. Wick held the first auction for the NSE in 1995.
The NSE mission statement reads:
"This organization is dedicated to the preservation of the history of N Scale Model Railroading, and the railroads they represent."
They do:
- Special Run Cars
- Regular Auctions of "collectable" Cars
- Annual Conventions
- Bi-Monthly Magazine
Item created by:
gdm
on 2016-05-10 12:55:02. Last edited by
gdm
on 2020-06-04 14:03:37
If you see errors or missing data in this entry, please feel free to
log in
and edit it. Anyone with a Gmail account can log in instantly.