Model Information: This tooling was introduced by Atlas in 1976. It replaced the earlier (and very similar) model from Roco of Austria that had been imported by Atlas from 1967 until 1975. Initial production was at the New Jersey factory. Production was later moved to China. As of 2017, this model is now very long in the tooth, so recent releases have been classified as 'Trainman' (budget) product line. Newer versions come equipped with Accumate couplers. This model should not be confused with the much newer 'Master' PS-1 boxcar from Atlas which is a completely different tooling.

Similar to other Atlas models of the 1970s and 1980s, this tooling originally featured Rapido Couplers and deep-flange nickel-silver plated wheels. When production moved to China, they started appearing with plastic low-profile wheels and Accumate couplers.

Sometime after 2005, Atlas created a 'Master' version of this model, and downgraded this tooling to the "Trainman" line. The new tooling was a complete redo of the model and has body mounted couplers, metallic wheels and excellent detailing, especially of the underframe. Since these are also marketed as 'PS-1' boxcars, it can be confusing. That tooling, however is different enough that we associate those cars with a different body style.
Prototype History
: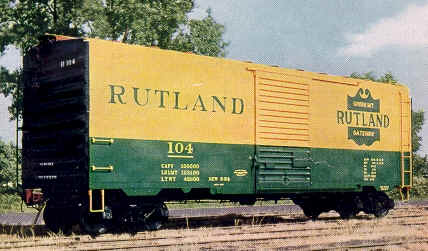 The 40' Boxcar is widely known as one of the most popular freight cars used by railroads as they transitioned from steam to diesel. In particular the Pullman Standard or PS-1 design was one of the most popular and was widely used by North American railroads. These boxcars were built beginning in 1947 and share the same basic design, with certain elements such as door size, door style or roof type varying among the different railroads and production years. When production of these cars ceased in 1963, over 100,000 had been produced.
So just what is a PS-1? Well the simple answer is it is any boxcar built by Pullman Standard from 1947 on. The design changed over the years – sometimes subtly, sometimes for customer request, and sometimes in a larger way. In general, most PS-1's built from 1947 to 1961 share the same dimensions and basic construction techniques. These cars all had a length of 40′, a height of 10'5″ or 10'6″, welded sides and ends and roof of Pullman's own design. The greatest variation was in the size and style of doors used. Pullman Standard also offered 50′ and later 60′ boxcars – also with the PS-1 designation.
Road Name History
: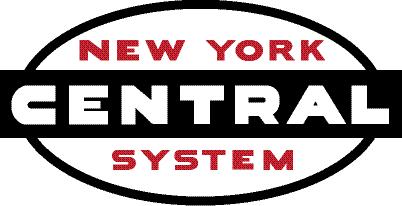 The New York Central Railroad (reporting mark NYC), known simply as the New York Central in its publicity, was a railroad operating in the Northeastern United States. Headquartered in New York City, the railroad served most of the Northeast, including extensive trackage in the states of New York, Pennsylvania, Ohio, Michigan, Indiana, Illinois, and Massachusetts, plus additional trackage in the Canadian provinces of Ontario and Quebec.
The railroad primarily connected greater New York and Boston in the east with Chicago and St.Louis in the midwest along with the intermediate cities of Albany, Buffalo, Cleveland, Cincinnati, and Detroit. NYC's Grand Central Terminal in New York City is one of its best known extant landmarks.
1853 company formation: Albany industrialist and Mohawk Valley Railroad owner Erastus Corning managed to unite ten railroads together into one system, and on March 17, 1853 executives and stockholders of each company agreed to merge. The merger was approved by the state legislature on April 2, and by May 17, 1853 the New York Central Railroad was formed.
In 1867 Vanderbilt acquired control of the Albany to Buffalo running NYC. On November 1, 1869 he merged the NYC with his Hudson River Railroad into the
New York Central and Hudson River Railroad
. Vanderbilt's other lines were operated as part of the NYC.
In 1914, the operations of eleven subsidiaries were merged with the New York Central & Hudson River Railroad, re-forming the New York Central Railroad. From the beginning of the merge, the railroad was publicly referred to as the
New York Central Lines
. In the summer of 1935, the identification was changed to the
New York Central System
.
In 1968 the NYC merged with its former rival, the Pennsylvania Railroad, to form
Penn Central
(the
New York, New Haven and Hartford Railroad
joined in 1969). That company went bankrupt in 1970 and was taken over by the federal government and merged into
Conrail
in 1976. Conrail was broken up in 1998, and portions of its system was transferred to the newly formed New York Central Lines LLC, a subsidiary leased to and eventually absorbed by CSX and Norfolk Southern. Those companies' lines included the original New York Central main line, but outside that area it included lines that were never part of the New York Central system. CSX was able to take one of the most important main lines in the nation, which runs from New York City and Boston to Cleveland, Ohio, as part of the Water Level Route, while Norfolk Southern gained the Cleveland, Ohio to Chicago, Illinois portion of the line called the Chicago line.
At the end of 1925, the New York Central System operated 11,584 miles (18,643 km) of road and 26,395 miles (42,479 km) of track; at the end of 1967 the mileages were 9,696 miles (15,604 km) and 18,454 miles (29,699 km).
Read more on
Wikipedia
.
Paint Scheme
:
Pacemaker cars painted starting in 1946 for service as cars were modified from regular boxcar service to high speed lightweight service. It took until 1953 before all 1000 lot 737-B cars were modified and painted for Pacemaker service. Paint was Sherwin-Williams flash-dri paint red over gray. Red door and side sill under door when door in closed position also red. Ladders, grab iron rungs, brake wheel, underframe and trucks were black. As originally painted - Gothic lettering and herald white - no black background to herald. Paint diagram shows roof as black F-1 car cement, though most cars had red overspray making the roof appear red from ground level. No dimensional data on cars when originally painted other than LD LMT and LT WT. After February 1951 - cars that were repainted had reporting marks, car number as well as LD LMT and LT WT data painted black. Three cars - #174146, #174654 and #174861 - had ALL lettering in black - including the PACEMAKER FREIGHT SERVICE logo - circa 1952. Lot 848-B cars delivered in Pacemaker paint including complete dimensional data in black - these were the only cars built new in the PACEMAKER scheme - delivered in 1954. In September/October 1955, the oval "System" herald had the black background return. Complete dimensional data added to cars that were not fully repainted - usually in white paint. Also, there were 200 temporary Pacemaker Service cars from lot 773-B - which DID NOT receive the full red/gray Pacemaker paint. Most did receive the PACEMAKER FREIGHT SERVICE logo over their regular paint job, while some cars only received a small rectangle with the word PACEMAKER inside ( starting around April 1950 ).. When cars removed from Pacemaker service (starting in late 1959) - cars either repainted in regular boxcar scheme of the day or simply had the '4' in the car number changed to '5'.
Brand/Importer Information
: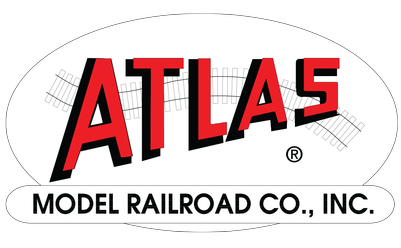 In 1924 Stephan Schaffan, Sr. founded the Atlas Tool Company in Newark, New Jersey. In 1933 his son, Stephan Schaffan, Jr., came to work for his father at the age of sixteen. Steve Jr. built model airplanes as a hobby and frequented a local hobby shop. Being an enterprising young man, he would often ask the owner if there was anything he could do to earn some extra spending money. Tired of listening to his requests, the hobby-store owner threw some model railroad track parts his way and said, "Here, see if you can improve on this".
In those days, railroad modelers had to assemble and build everything from scratch. Steve Jr. created a "switch kit" which sold so well, that the entire family worked on them in the basement at night, while doing business as usual in the machine shop during the day.
Subsequently, Steve Jr. engineered the stapling of rail to fiber track, along with inventing the first practical rail joiner and pre-assembled turnouts and flexible track. All of these products, and more, helped to popularize model railroading and assisted in the creation of a mass-market hobby. The budding entrepreneur quickly outgrew the limitations of a basement and small garage operation. Realizing they could actually make a living selling track and related products, Steve and his father had the first factory built in Hillside, New Jersey at 413 Florence Avenue in 1947. On September 30, 1949, the Atlas Tool Company was officially incorporated as a New Jersey company.
In 1985, Steve was honored posthumously for his inventions by the Model Railroad Industry Association and was inducted into the Model Railroad Industry Hall of Fame in Baltimore, Maryland. In addition, Steve was nominated and entered into the National Model Railroad Association Pioneers of Model Railroading in 1995.
In the early 1990s, the Atlas Tool Company changed its name to
Atlas Model Railroad Company, Inc.
Item created by:
Emily
on 2016-10-16 16:06:04. Last edited by
Alain LM
on 2023-11-25 11:56:35
If you see errors or missing data in this entry, please feel free to
log in
and edit it. Anyone with a Gmail account can log in instantly.