Specific Item Information: Built 12-65
Model Information: Apparently dissatisfied with the Roco-produced 50 foot mech reefer from 1969, Atlas made a completely new tooling in 1975. This new version featured riveted sides (the Roco version had rib sides). The tooling was moved to China in the 1990s along with all their other molds and production. By December 2006, this tooling was a bit long in the tooth and Atlas reclassified the model and continued production under the Trainman® line.

Four of the early reefers in this sequence (3241, 3242, 3243 and 3244) do not seem to appear in any of the 1970s Atlas catalogs, but they definitely exist. Apparently Atlas was having some serious numbering issues with these reefers. The first four 3241..3244 (at least I think they were the first four) were assigned MPN's that had already been used for their Shorty Tank cars. Then they mis-numbered the 1978 catalog listings as 3551... which apparently was a catalog error, because no such reefers exist. Atlas finally settled on 3651... which is what *most* of the earliest releases used (the original 4 being the exception) and the 1980 catalog is corrected to reflect this. We believe the date of production for these cars was 1975.

This model was also repainted by several of the aftermarket redecorators including Aksarben and Bev-Bel.
Prototype History
: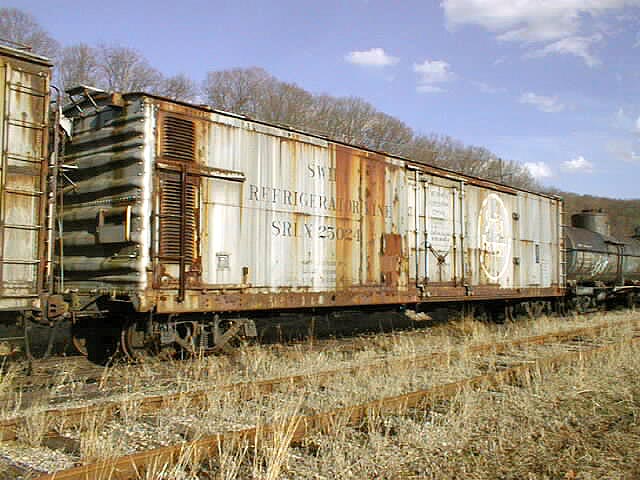 The purpose of a mechanical reefer is to keep perishable items cold. Early reefers were of all wood construction and used ice for cooling. By the 1940s, new reefers were being built entirely of steel. Insulating techniques improved to the point where economical refrigeration could be accomplished using steel side plates in place of wood sheathing. Fifty foot mechanical reefers date back to at least the late 50s / early 60s.
The mechanical reefers could keep a more regular temperature, and often times colder than what the ice bunker cars were capable of. Initially mechanical reefers were used primarily in frozen food service. This would soon change as mechanical refrigeration began to replace ice-based systems. Soon after, mechanical refrigeration units replaced the "armies" of personnel required to re-ice the cars.
Road Name History
: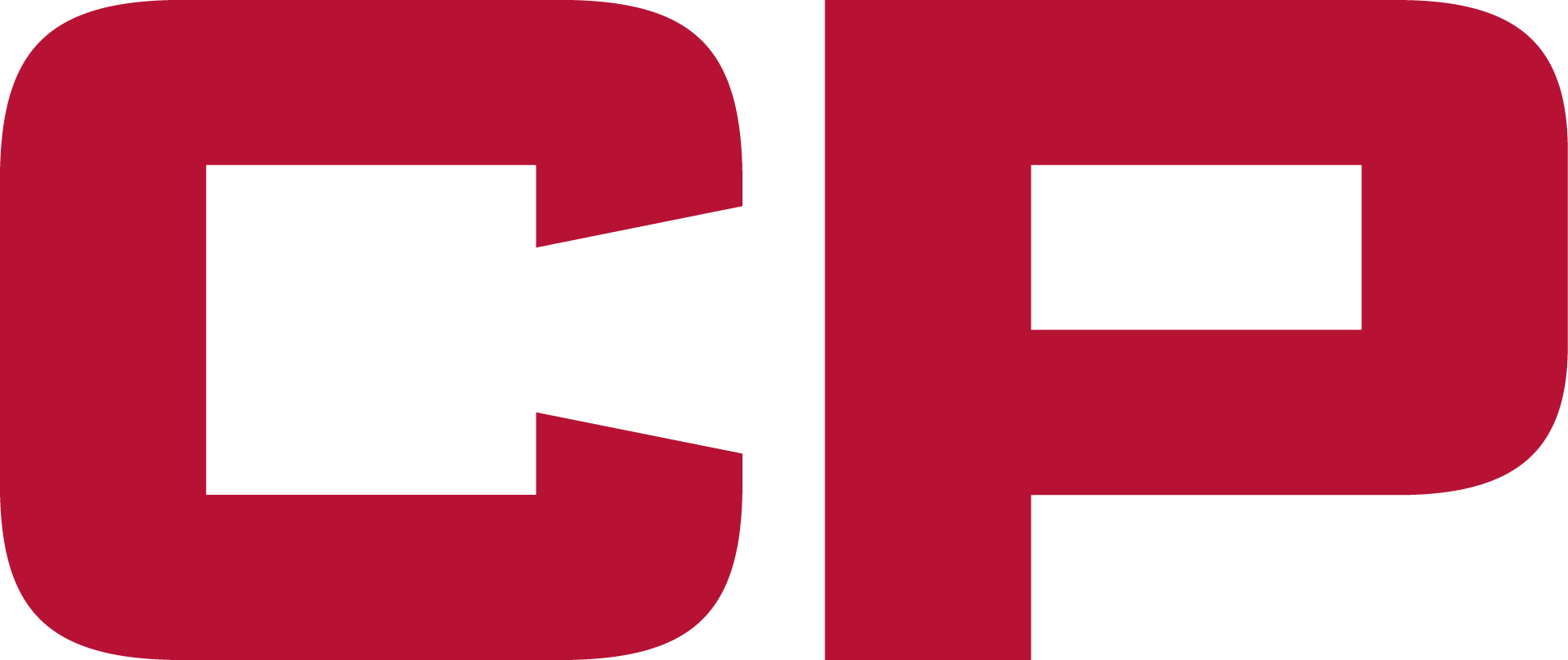 The Canadian Pacific Railway (CPR), formerly also known as CP Rail (reporting mark CP) between 1968 and 1996, is a historic Canadian Class I railroad incorporated in 1881. The railroad is owned by Canadian Pacific Railway Limited (TSX: CP, NYSE: CP), which began operations as legal owner in a corporate restructuring in 2001.
Headquartered in Calgary, Alberta, it owns approximately 23,000 kilometres (14,000 mi) of track all across Canada and into the United States, stretching from Montreal to Vancouver, and as far north as Edmonton. Its rail network also serves major cities in the United States, such as Minneapolis, Milwaukee, Detroit, Chicago, and New York City.
The railway was originally built between Eastern Canada and British Columbia between 1881 and 1885 (connecting with Ottawa Valley and Georgian Bay area lines built earlier), fulfilling a promise extended to British Columbia when it entered Confederation in 1871. It was Canada's first transcontinental railway, but currently does not reach the Atlantic coast. Primarily a freight railway, the CPR was for decades the only practical means of long-distance passenger transport in most regions of Canada, and was instrumental in the settlement and development of Western Canada. The CP became one of the largest and most powerful companies in Canada, a position it held as late as 1975. Its primary passenger services were eliminated in 1986, after being assumed by Via Rail Canada in 1978. A beaver was chosen as the railway's logo because it is the national symbol of Canada and was seen as representing the hardworking character of the company.
The company acquired two American lines in 2009: the Dakota, Minnesota and Eastern Railroad and the Iowa, Chicago and Eastern Railroad. The trackage of the ICE was at one time part of CP subsidiary Soo Line and predecessor line The Milwaukee Road. The combined DME/ICE system spanned North Dakota, South Dakota, Minnesota, Wisconsin, Nebraska and Iowa, as well as two short stretches into two other states, which included a line to Kansas City, Missouri, and a line to Chicago, Illinois, and regulatory approval to build a line into the Powder River Basin of Wyoming. It is publicly traded on both the Toronto Stock Exchange and the New York Stock Exchange under the ticker CP. Its U.S. headquarters are in Minneapolis.
After close of markets on November 17, 2015, CP announced an offer to purchase all outstanding shares of Norfolk Southern Railway, at a price in excess of the US$26 billion capitalization of the United States-based railway. If completed, this merger of the second and fourth oldest Class I railroads in North America would have formed the largest single railway company on that continent, reaching from the Pacific coast to the Atlantic coast to the Gulf Coast. The merger effort was abandoned by Canadian Pacific on April 11, 2016, after three offers were rejected by the Norfolk Southern board.
Read more on
Wikipedia
and on
Canadian Pacific official website
.
Brand/Importer Information
: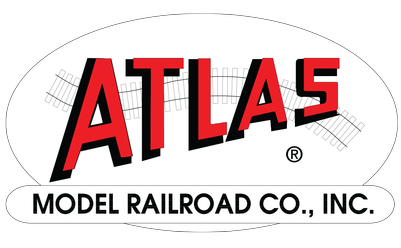 In 1924 Stephan Schaffan, Sr. founded the Atlas Tool Company in Newark, New Jersey. In 1933 his son, Stephan Schaffan, Jr., came to work for his father at the age of sixteen. Steve Jr. built model airplanes as a hobby and frequented a local hobby shop. Being an enterprising young man, he would often ask the owner if there was anything he could do to earn some extra spending money. Tired of listening to his requests, the hobby-store owner threw some model railroad track parts his way and said, "Here, see if you can improve on this".
In those days, railroad modelers had to assemble and build everything from scratch. Steve Jr. created a "switch kit" which sold so well, that the entire family worked on them in the basement at night, while doing business as usual in the machine shop during the day.
Subsequently, Steve Jr. engineered the stapling of rail to fiber track, along with inventing the first practical rail joiner and pre-assembled turnouts and flexible track. All of these products, and more, helped to popularize model railroading and assisted in the creation of a mass-market hobby. The budding entrepreneur quickly outgrew the limitations of a basement and small garage operation. Realizing they could actually make a living selling track and related products, Steve and his father had the first factory built in Hillside, New Jersey at 413 Florence Avenue in 1947. On September 30, 1949, the Atlas Tool Company was officially incorporated as a New Jersey company.
In 1985, Steve was honored posthumously for his inventions by the Model Railroad Industry Association and was inducted into the Model Railroad Industry Hall of Fame in Baltimore, Maryland. In addition, Steve was nominated and entered into the National Model Railroad Association Pioneers of Model Railroading in 1995.
In the early 1990s, the Atlas Tool Company changed its name to
Atlas Model Railroad Company, Inc.
Item created by:
Emily
on 2016-11-18 19:57:19. Last edited by
Alain LM
on 2020-06-21 03:49:39
If you see errors or missing data in this entry, please feel free to
log in
and edit it. Anyone with a Gmail account can log in instantly.