Model Information: Produced by Roco and imported by Minitrix and others, this 40 Foot Wood Reefer was released in the early 1970s.
Prototype History
:

During the mid-19th century, attempts were made to ship agricultural products by rail. As early as 1842, the Western Railroad of Massachusetts was reported in the June 15 edition of the Boston Traveler to be experimenting with innovative freight car designs capable of carrying all types of perishable goods without spoilage. The first refrigerated boxcar entered service in June 1851, on the Northern Railroad (New York) (or NRNY, which later became part of the Rutland Railroad). This "icebox on wheels" was a limited success since it was only functional in cold weather. That same year, the Ogdensburg and Lake Champlain Railroad (O&LC) began shipping butter to Boston in purpose-built freight cars, utilizing ice for cooling.
The first consignment of dressed beef left the Chicago stock yards in 1857 in ordinary boxcars retrofitted with bins filled with ice. Placing meat directly against ice resulted in discoloration and affected the taste, proving to be impractical. During the same period Swift experimented by moving cut meat using a string of ten boxcars with their doors removed, and made a few test shipments to New York during the winter months over the Grand Trunk Railway (GTR). The method proved too limited to be practical.
The use of ice to refrigerate and preserve food dates back to prehistoric times. Through the ages, the seasonal harvesting of snow and ice was a regular practice of many cultures. China, Greece, and Rome stored ice and snow in caves, dugouts or ice houses lined with straw or other insulating materials. Rationing of the ice allowed the preservation of foods during hot periods, a practice that was successfully employed for centuries. For most of the 19th century, natural ice (harvested from ponds and lakes) was used to supply refrigerator cars. At high altitudes or northern latitudes, one foot tanks were often filled with water and allowed to freeze. Ice was typically cut into blocks during the winter and stored in insulated warehouses for later use, with sawdust and hay packed around the ice blocks to provide additional insulation. A late-19th century wood-bodied reefer required re-icing every 250 miles (400 km) to 400 miles (640 km).
From Wikipedia
Road Name History
: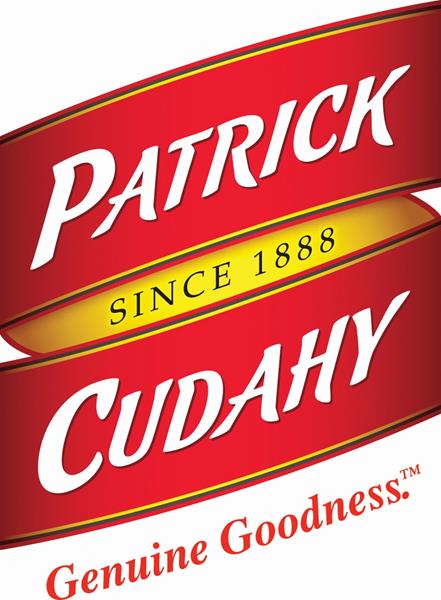 Cudahy Packing Company was a U.S. meat packing company established in 1887 as the Armour-Cudahy Packing Company and incorporated in Maine in 1915. It was founded by Patrick Cudahy (March 17, 1849 - July 25, 1919) and his brother John Cudahy, Irish immigrants from County Kilkenny whose family came to Milwaukee, Wisconsin, to avoid the Great Irish Famine. The original business is no longer in existence, but legacies are evident in Cudahy, Wisconsin (established by Patrick Cudahy as a base for his meatpacking business that still exists as the Patrick Cudahy division of Smithfield Foods).
The Cudahy meat packing plant in Chicago, sacked the silica/punice from their Meade County mine for soaking up blood on the kill floor. They also had a subsidiary plant that manufactured cleaning products that utilized the silica. Old Dutch Cleanser was first registered as a trademark for this silica-based cleaning product. Old Dutch cleansing powder was first created by Cudahy Packing, a Chicago-based company specialized in the slaughtering of animals. In 1905, while looking for a way to recuperate animal fat for use in the production of soap, Cudahy Packing became the first company to market cleansing powder. Highly innovative for that time, this unique product completely revolutionized household cleaning, greatly facilitating the task.
By the mid-1920s, Cudahy was one of the nation's leading food companies, with over $200 million in annual sales and 13,000 employees around the country. The business was hit by the Great Depression, but the company still employed about 1,000 Chicago-area residents during the mid-1930s. Following World War II it moved its headquarters first to Omaha and then in 1956 to Phoenix, where it took the name Cudahy Co. In 1957, the company was one of 500 companies listed in the first S&P 500. The company was dismantled in the 1970s, after it was purchased by General Host in 1968. The Cudahy packing business was sold to management in 1981; it was renamed Bar-S Foods. Bar-S was acquired by the Mexican packer Sigma Alimentos in 2010.
From Wikipedia and other sources
Brand/Importer Information
:

Trix is a German company that originally made Trix metal construction sets. one of its co-founders was Stephan Bing, the son of the pioneer toy-maker industrialist Ignaz Bing. In 1935 the company began producing the electrically powered model trains that it became famous for, under the Trix Express label. Prior to the outbreak of World War II the Trix company produced a small range of fairly unrealistic AC powered three rail models running at 14 volts.
N gauge models under the Minitrix brand were made from the late 1960s mostly of European prototypes (German and British primarily). North American prototypes were also manufactured and marketed under the Aurora "Postage Stamp" brand; later these items were sold under the American Tortoise, Model Power and Con-Cor brands. Trix sometimes utilized North American consultants to aid in the design of this portion of the product line. The "Hornby Minitrix' brand was used in the 1980s for a short lived range of British outline models using the earlier product tooling.
Trix's owner in the 1980s and 1990s was Mangold, which went bankrupt in the late 1990s and Märklin purchased the assets in January 1997. In part, this purchase was a reflection of Märklin's need for added production capacity; Trix had been manufacturing certain items for Märklin in previous years. The purchase was also in response to the earlier purchase of the Karl Arnold company by the Italian company Rivarossi; Märklin were very keen to take over Trix market share in 2-rail H0 and especially Minitrix, until then Märklin had not marketed N gauge models. In 2003, Märklin introduced its first N gauge models under the well established Minitrix brand. A number Märklin H0 scale three-rail AC locomotives have also been introduced in two-rail DC versions under the Trix logo and many models are shared between the two brands.
From Wikipedia
Manufacturer Information
: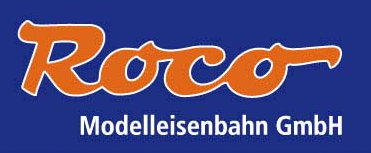 The company was founded in 1960 by Ing. Heinz Rössler and started with a plastic Minitanks series of military vehicles. After export to the USA became successful, the model line was expanded with model trains in HO scale and the smaller N scale. TT scale was also subsequently added to the product line. The model rail product line covers many European countries including Germany, Belgium, Luxembourg, France, Spain, Austria, Italy, Switzerland, Sweden and the Netherlands, and also the USA.
On July 15, 2005 ROCO Modellspielwaren GmbH was declared bankrupt. From July 25 the company continues as Modelleisenbahn GmbH, but still uses the Roco brand and associated logo. On October 1, 2007, distribution of the 'Minitank' product series was assigned to the German model car manufacturer Herpa.
Since February 2008 Modelleisenbahn also owns Fleischmann, which like Roco had gone bankrupt. The two companies continue as separate brands under Modelleisenbahn GmbH, while benefiting from economies of scale through joined development projects, marketing and procurement.
From Wikipedia
Item created by:
gdm
on 2017-01-26 18:44:53. Last edited by
gdm
on 2017-01-26 18:46:17
If you see errors or missing data in this entry, please feel free to
log in
and edit it. Anyone with a Gmail account can log in instantly.