Model Information: Atlas introduced this model in 1988. From 1988 - 1997 this model was produced for Atlas by Kato Japan. In 1998, a new version was designed by Atlas and production was moved to China.

Both versions feature a split-frame design with flywheels. They run smoothly and quietly, but despite the split frame they use a two-part lightboard. In my opinion they should have upgraded to a single-piece lightboard when they did the retooling in 1998 or better yet, introduced a NEM 651 socket. The detail on the shell is typical high quality Kato/Atlas work and the printing is crisp and accurate.
DCC Information: These locomotives qualify as DCC-Friendly because even a relatively solder-clumsy idiot like myself can successfully install a TCS CN-Series decoder into one of these. It was a lot more work than a drop-in decoder, but there are lots of good internet resources explaining how to complete this. I was able to work off the well-written instructions included with the engine, but it was difficult enough, I have been hesitant to install anymore. Furthermore, the CN-Series decoders are a bit pricier than the simpler one-piece "drop-in" decoders most of us are familiar with. One note I would like to make is that the engine was much noisier with the decoder installed than it was when in DC mode. I suspect this was do to my sloppy installation technique, but I had been fairly careful and when I disassembled it to find the sources of the noise, I was baffled.

In summary, a nice engine for DC operations. If you want a DCC version, you can upgrade it yourself with some trouble or hire a pro to do it for you.
Prototype History
: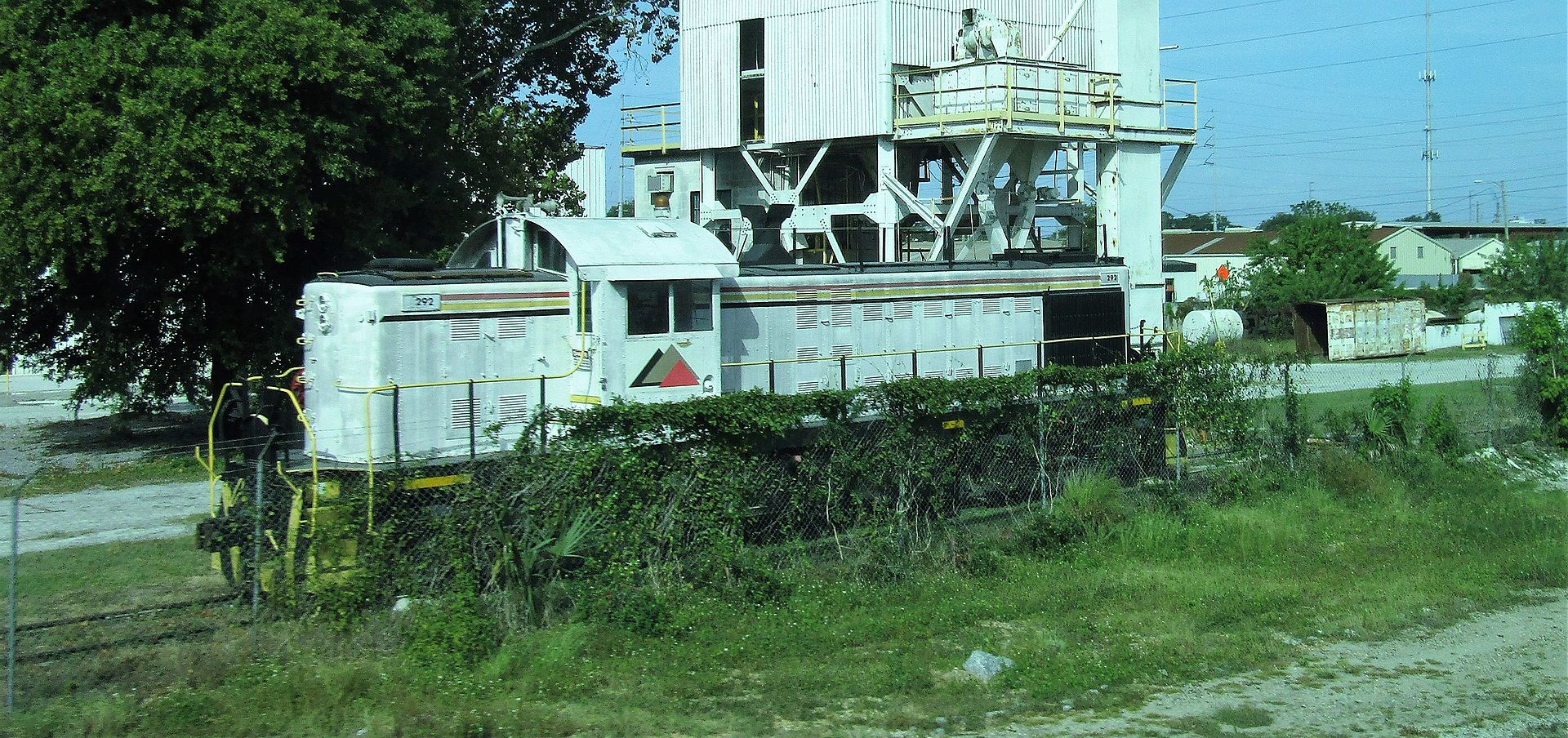 The ALCO RS-1 was a 4-axle diesel-electric locomotive built by Alco-GE between 1941 and 1953 and the American Locomotive Company from 1953 to 1960. The Montreal Locomotive Works built three RS-1s in 1954. This model has the distinction of having the longest production run of any diesel locomotive for the North American market. The RS-1 was in production for 19 years from the first unit Rock Island #748 in March 1941 to the last unit National of Mexico #5663 in March 1960.
The hood unit configuration of the RS-1 pioneered the road switcher type of diesel locomotive, beginning the move away from the carbody units which were the standard design for road diesel locomotives before then. Most North American locomotives built since have followed this basic design. In 1940, the Rock Island Railroad approached ALCO about building a locomotive for both road and switching service.
The first thirteen production locomotives were requisitioned by the US Army, the five railroads affected had to wait while replacements were manufactured. The requisitioned RS-1s were remanufactured by ALCO into six axle RSD-1s for use on the Trans Iranian Railroad to supply the Soviet Union during World War Two.
From Wikipedia
Road Name History
: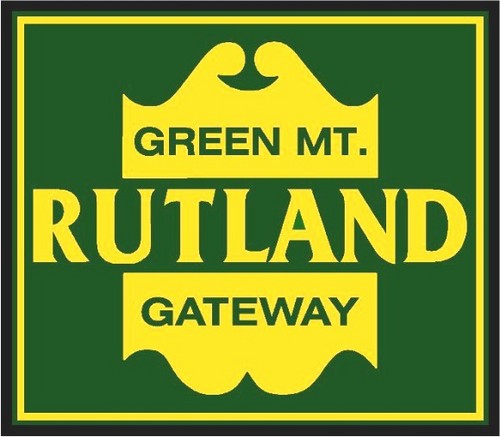 The Rutland Railroad (reporting mark RUT) was a railroad in the northeastern United States, located primarily in the state of Vermont but extending into the state of New York at both its northern-most and southern-most ends. The earliest ancestor of the Rutland, the Rutland & Burlington Railroad, was chartered in 1843 by the state of Vermont to build between Rutland and Burlington. A number of other railroads were formed in the region, and by 1867 the Rutland & Burlington Railroad had changed its name to simply the Rutland Railroad.
Between 1871 and 1896 the Rutland Railroad was leased to the Central Vermont, regaining its independence when that road entered receivership. The New York Central Railroad briefly had a controlling interest in the Rutland from 1904, but sold half of its shares to the New York, New Haven & Hartford Railroad in 1911.
In 1901, the Rutland Railroad completed construction of a system of causeways and trestles across Lake Champlain, through the Champlain islands, to connect between Burlington, Vermont and Rouses Point, New York. The purpose of this construction was to give the Rutland access to Canada independent of the tracks of the competing Central Vermont. At the final approach to Rouses Point, though, both companies did end up sharing the same bridge over the Richelieu River by using an unusual gauntlet track that allowed sharing without the need for switches.[2] The causeway between Burlington and South Hero built at that time is today maintained as a recreation trail called The Island Line.[3] The company also had a line from Rutland, southeast to Bellows Falls, in southeastern Vermont, opposite New Hampshire, and a line from Rutland south to North Bennington, thence to Chatham, New York. Chatham was a major junction for connections via the New York Central to New York City and the Boston & Albany Railroad service to Massachusetts.
The Rutland's primary freight traffic was derived from dairy products and to many[by whom?] the railroad is fondly remembered for the long trains of milk that used to move over the system. At its peak the Rutland served about a 400-mile (600 km) system that roughly resembled an upside-down "L" running from Chatham, New York north to Alburgh, Vermont (the railroad's northernmost terminus was Noyan, Quebec) and thence west to Ogdensburg, New York along the St. Lawrence River. Never a solid financial operation, the Rutland entered receivership for the first time in 1938. Cost cutting, including wage reduction, brought things around. A reorganization in 1950 changed the name from Rutland Railroad to Rutland Railway.
In 1925, Rutland reported 259 million net ton-miles of revenue freight and 38 million passenger-miles on 413 miles of road and 559 miles of track; in 1960 it had 182 million ton-miles on 391 route-miles and 476 track-miles.
In 1961, after devastating strikes, the railroad apparently decided it was no longer viable and applied to the Interstate Commerce Commission for complete abandonment. This was approved, and the railroad closed down on May 20, 1963.
Much of the right-of-way was purchased by the State of Vermont. The Northern Division across the top of New York State from Ogdensburg to Norwood remains in tracks. Interestingly, it is operated by Vermont Railway, so all the remaining trackage of the Rutland is operated by one company. Ownership of the railbed from Norwood to Burlington has been dispersed, but a 21-mile (34 km) section from Norwood to Moira is the multi-use Rutland Trail.
Read more on
Wikipedia
.
Brand/Importer Information
: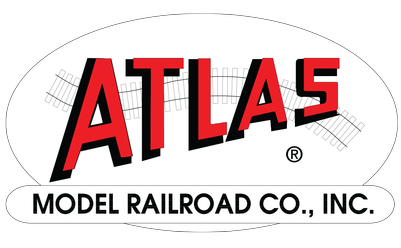 In 1924 Stephan Schaffan, Sr. founded the Atlas Tool Company in Newark, New Jersey. In 1933 his son, Stephan Schaffan, Jr., came to work for his father at the age of sixteen. Steve Jr. built model airplanes as a hobby and frequented a local hobby shop. Being an enterprising young man, he would often ask the owner if there was anything he could do to earn some extra spending money. Tired of listening to his requests, the hobby-store owner threw some model railroad track parts his way and said, "Here, see if you can improve on this".
In those days, railroad modelers had to assemble and build everything from scratch. Steve Jr. created a "switch kit" which sold so well, that the entire family worked on them in the basement at night, while doing business as usual in the machine shop during the day.
Subsequently, Steve Jr. engineered the stapling of rail to fiber track, along with inventing the first practical rail joiner and pre-assembled turnouts and flexible track. All of these products, and more, helped to popularize model railroading and assisted in the creation of a mass-market hobby. The budding entrepreneur quickly outgrew the limitations of a basement and small garage operation. Realizing they could actually make a living selling track and related products, Steve and his father had the first factory built in Hillside, New Jersey at 413 Florence Avenue in 1947. On September 30, 1949, the Atlas Tool Company was officially incorporated as a New Jersey company.
In 1985, Steve was honored posthumously for his inventions by the Model Railroad Industry Association and was inducted into the Model Railroad Industry Hall of Fame in Baltimore, Maryland. In addition, Steve was nominated and entered into the National Model Railroad Association Pioneers of Model Railroading in 1995.
In the early 1990s, the Atlas Tool Company changed its name to
Atlas Model Railroad Company, Inc.
Item created by:
jbjohn342
on 2017-02-20 14:17:41. Last edited by
gdm
on 2017-02-23 20:59:00
If you see errors or missing data in this entry, please feel free to
log in
and edit it. Anyone with a Gmail account can log in instantly.