Specific Item Information: Made in Austria
Model Information: This model was originally made by Roco for Atlas and was available starting in 1978. After Atlas ceased importing them from Roco, they were released by Roco directly with their own packaging. This engine is credited as being the first N Scale locomotive with a flywheel. This feature arguably makes it one of the first '2nd generation' N Scale locomotives.
Prototype History
: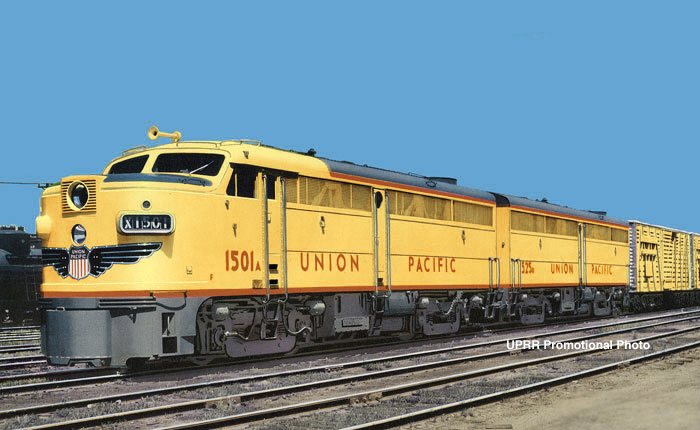 The ALCO FA was a family of B-B diesel locomotives designed to haul freight trains. The locomotives were built by a partnership of ALCO and General Electric in Schenectady, New York, between January 1946 and May 1959. They were of a cab unit design, and both cab-equipped lead (A unit) FA and cabless booster (B unit) FB models were built. A dual passenger-freight version, the FPA/FPB, was also offered. It was equipped with a steam generator for heating passenger cars.
Externally, the FA and FB models looked very similar to the ALCO PA models produced in the same period. Both the FA and PA models were styled by General Electric's Ray Patten. They shared many of the same characteristics both aesthetically and mechanically. It was the locomotive's mechanical qualities (the ALCO 244 V-12 prime mover) and newer locomotive models from both General Motors Electro-Motive Division (EMD) and General Electric (the partnership with ALCO was dissolved in 1953) that ultimately led to the retirement of the FA/FB locomotive model from revenue service. Several examples of FAs and FBs have been preserved in railroad museums, a few of them in operational status on such lines as the Grand Canyon Railway and the Napa Valley Wine Train. ALCO's designation of F marks these locomotives as being geared primarily for freight use, whereas the P designation of the PA sets indicates that they were geared for higher speeds and passenger use. However, beyond this their design was largely similar, and many railroads used FA and PA locomotives for both freight and passenger.
Externally, the FA-1/FB-1 could be distinguished from the FA-2/FB-2 (FPA-2/FPB-2) by the position of the radiator shutters – the FA-1/FB-1's shutters were at the far end of the carbody, whereas on the FA-2/FB-2 they were further forward, the design having been modified to allow the installation of a steam generator behind the radiator.
The FPA-4/FPB-4 were visually different due to the additional radiator space that was positioned below the shutters.
From Wikipedia
Read more on
American-Rails.com
.
Road Name History
: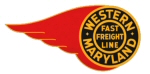 This line was established in 1852 under another name but was renamed Western Maryland Rail Road before the first rail was laid. By 1862 they had built from Baltimore to Union Bridge, Maryland at which point it became the responsibility of the Union Army. Construction resumed after the war. WM built west to Hagerstown then Cumberland where the line spilt in two. One route headed northwest to an important interchange with Pittsburgh & Lake Erie at Connellsville, Pennsylvania. The other line ran southwest into the rich coal fields around Elkins and Durban, West Virginia. On the east end, they also had routes to York and Gettysburg and an important connection with the Reading at Shippensburg, all in Pennsylvania. At 878 miles, WM was between Maine Central and Spokane Portland & Seattle in relative length.
The city of Baltimore had a large stake in the WM but sold it in 1902 to Jay Gould. The Gould empire unraveled just six years later and the WM was reorganized with Railway replacing Rail Road in the name and John D. Rockefeller holding a 43% stake. He sold those shares to Baltimore & Ohio in 1927. Accused of violating antitrust laws, B&O placed those shares in a non-voting trust.
After 1900, WM relied heavily on 2-8-0's, ordering 177 between 1900 and 1923 (by which time other railroads were already ordering 2-8-2's.) Some of these Consolidations were real bruisers with the same tractive effort as WM's 2-6-6-2's. Also in road service were 30 2-10-0 Decapods (10 Russian Decapods and 20 much larger versions,) a dozen 4-8-4's to handle the high speed trains, and a dozen 4-6-6-4 Challengers. The Challengers turned out to be a disappointment to WM. They were rough riders and were hard on the track. As a result, they were soon demoted to pusher service alongside WM's 25 2-8-8-2's. A fleet of 19 low drivered Pacifics handled most of the passenger assignments. One element found on most of the WM steam fleet was low snowplow pilots in lieu of the traditional boiler tube pilots. WM was one of a few Class One railroads to employ Shay locomotives to serve steeply graded branchlines. WM had one 2-truck, two 3-truck and two 4-truck Shays. Shay #6 built in 1945 was the last Shay built by Lima Locomotive Works.
WM began to dieselize in 1947 on the east end where they would not raise the ire of their coal mining customers on the west end. The diesel fleet was surprisingly varied for a line their size with cab units from both Alco and EMD, road switchers from Alco, EMD and Baldwin and yard switchers from GE, Baldwin and Alco. The road switchers from Alco and Baldwin plus the EMD GP7;s were delivered with the long hood as the front while the EMD GP9's were delivered with the short hood as the front. The Second Generation of diesels was all EMD.
In addition to the voluminous coal traffic, WM was a part of two bridge routes for merchandise moving between the northeast and the upper Midwest. These were the Alphabet Route (with Nickel Plate Road, Wheeling & Lake Erie, Pittsburgh & West Virginia, Reading and others) and the Central States Dispatch (with Baltimore & Ohio, Reading, Jersey Central, Lehigh & Hudson River and New Haven.) Iron ore also moved from Baltimore area ports to steel mills on the connecting P&LE.
Passenger service was a bit of an afterthought on the WM. Not only did they not have a shiny streamliner, but their heavyweight coach trains lasted only until 1957 before being discontinued. Steam generator equipped hammerhead RS-3's replaced the Pacifics in passenger service for a few years before being reassigned to freight duty.
In 1967, B&O (by this time controlled by Chesapeake & Ohio) finally obtained permission to take overt control of the WM. Not much changed for the next five years. In 1973 they adopted the Chessie System image and 125 miles of WM mainline was abandoned in favor of trackage rights on a parallel B&O line. In 1983, the Western Maryland was absorbed into the Baltimore & Ohio. Western Maryland was known for frequently washing their locomotives in both the steam and diesel eras. They kept up this tradition until the start of the Chessie System era.
Brand/Importer Information
: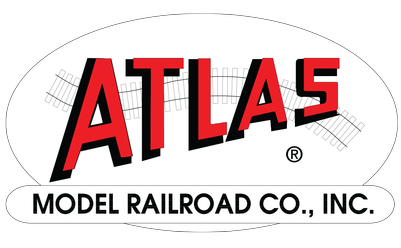 In 1924 Stephan Schaffan, Sr. founded the Atlas Tool Company in Newark, New Jersey. In 1933 his son, Stephan Schaffan, Jr., came to work for his father at the age of sixteen. Steve Jr. built model airplanes as a hobby and frequented a local hobby shop. Being an enterprising young man, he would often ask the owner if there was anything he could do to earn some extra spending money. Tired of listening to his requests, the hobby-store owner threw some model railroad track parts his way and said, "Here, see if you can improve on this".
In those days, railroad modelers had to assemble and build everything from scratch. Steve Jr. created a "switch kit" which sold so well, that the entire family worked on them in the basement at night, while doing business as usual in the machine shop during the day.
Subsequently, Steve Jr. engineered the stapling of rail to fiber track, along with inventing the first practical rail joiner and pre-assembled turnouts and flexible track. All of these products, and more, helped to popularize model railroading and assisted in the creation of a mass-market hobby. The budding entrepreneur quickly outgrew the limitations of a basement and small garage operation. Realizing they could actually make a living selling track and related products, Steve and his father had the first factory built in Hillside, New Jersey at 413 Florence Avenue in 1947. On September 30, 1949, the Atlas Tool Company was officially incorporated as a New Jersey company.
In 1985, Steve was honored posthumously for his inventions by the Model Railroad Industry Association and was inducted into the Model Railroad Industry Hall of Fame in Baltimore, Maryland. In addition, Steve was nominated and entered into the National Model Railroad Association Pioneers of Model Railroading in 1995.
In the early 1990s, the Atlas Tool Company changed its name to
Atlas Model Railroad Company, Inc.
Manufacturer Information
: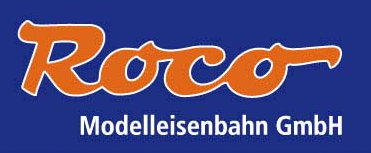 The company was founded in 1960 by Ing. Heinz Rössler and started with a plastic Minitanks series of military vehicles. After export to the USA became successful, the model line was expanded with model trains in HO scale and the smaller N scale. TT scale was also subsequently added to the product line. The model rail product line covers many European countries including Germany, Belgium, Luxembourg, France, Spain, Austria, Italy, Switzerland, Sweden and the Netherlands, and also the USA.
On July 15, 2005 ROCO Modellspielwaren GmbH was declared bankrupt. From July 25 the company continues as Modelleisenbahn GmbH, but still uses the Roco brand and associated logo. On October 1, 2007, distribution of the 'Minitank' product series was assigned to the German model car manufacturer Herpa.
Since February 2008 Modelleisenbahn also owns Fleischmann, which like Roco had gone bankrupt. The two companies continue as separate brands under Modelleisenbahn GmbH, while benefiting from economies of scale through joined development projects, marketing and procurement.
From Wikipedia
Item created by:
RoadRailer
on 2017-03-24 18:14:30. Last edited by
gdm
on 2020-12-13 08:44:17
If you see errors or missing data in this entry, please feel free to
log in
and edit it. Anyone with a Gmail account can log in instantly.