Model Information: The Dash-8-32, Dash-8-40B, Dash-8-40BW, Dash-8-40C and Dash-8-40CW all share the same mechanism and only differ in the shell details. This series of models was introduced in 2002.

These models are excellent runners and feature the standard attributes of a modern Atlas Diesel: blackened metal low-profile wheels, a split frame, dual flywheels, accumate couplers, and LED lighting. I have run over 40 cars on a single Dash-8. I have a CSX model in my personal collection and frequently run it with long consists at NTRAK meets.
Prototype History
: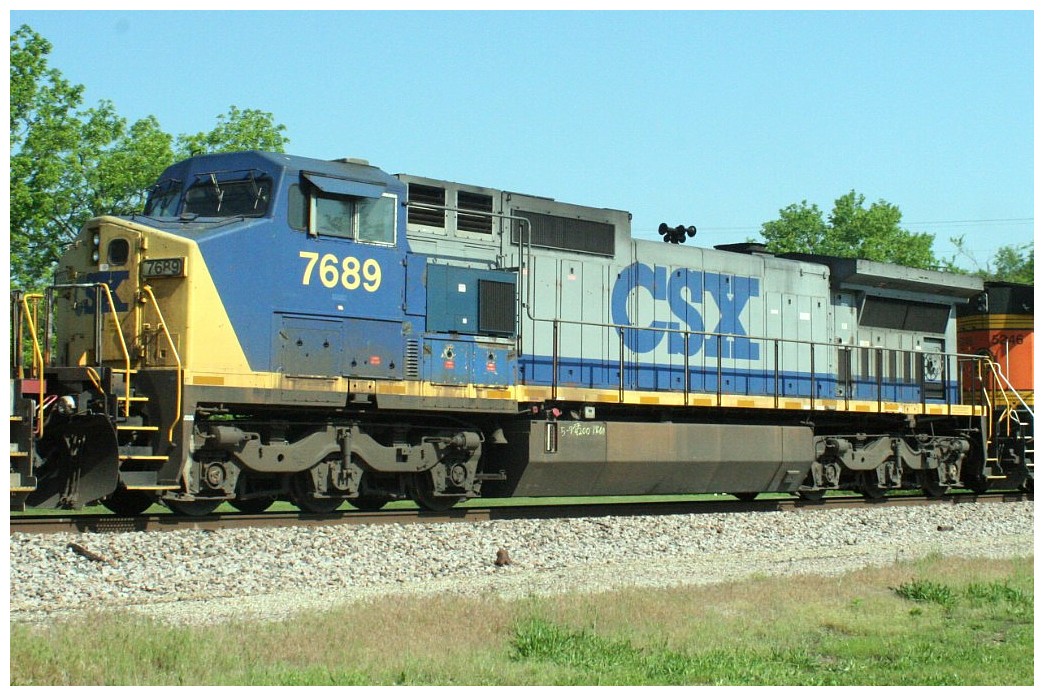 The Dash 8 Series is a line of diesel-electric freight locomotives built by GE Transportation Systems. It replaced the Dash 7 Series in the mid-1980s, and was superseded by the Dash 9 Series in the mid-1990s. All models of the Dash 8 Series are powered by a 16- or 12-cylinder, turbocharged, GE 7FDL 4-stroke diesel engine.
The design of the Dash 8 Series is based upon that of the Dash 7 Series. The biggest changes introduced during the production of the Dash 8 Series were the first use of a microprocessor-equipped engine control unit in a diesel locomotive, and the adoption of a modular system in the construction of the vehicle body. The Dash 8 locomotive bodies were assembled from several modules, creating a combination to fit the length of the chassis. On models with a traditional narrow short hood, the part of the equipment room immediately behind the cab is taller than the top of the rounded cab roof, giving those models a distinctive appearance. On all models, that part of the equipment room houses the cooling fans for the dynamic braking system. Traction motors of Dash 8 locomotives were powered by direct current.
From Wikipedia
Road Name History
: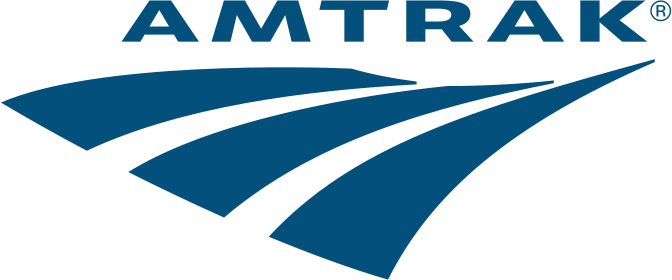 The National Railroad Passenger Corporation, doing business as Amtrak, is a passenger railroad service that provides medium- and long-distance intercity service in the contiguous United States. Founded in 1971 through the government-sponsored consolidation of most of the remaining U.S. passenger rail companies, it is partially government-funded yet operated and managed as a for-profit corporation.
Amtrak operates more than 300 trains each day on 21,300 miles (34,000 km) of track with select segments having civil operating speeds of 150 mph (240 km/h) and connecting more than 500 destinations in 46 states in addition to three Canadian provinces. In fiscal year 2015, Amtrak served 30.8 million passengers and had $2.185 billion in revenue, while employing more than 20,000 people. Nearly two-thirds of passengers come from the 10 largest metropolitan areas; 83% of passengers travel on routes shorter than 400 miles. Its headquarters is at Union Station in Washington, D.C.
The name "Amtrak" is a portmanteau of the words "America" and "trak", the latter itself a sensational spelling of "track".
Read more on
Wikipedia
.
Paint Scheme
:
Phase V was introduced with the arrival of the Acela Express high-speed train sets in 2000 and is used on most locomotives. Locomotives are painted light gray, with a blue stripe (darker than Phases I–III, but lighter than IV) at the top and a thin red reflective stripe at the bottom. The blue stripe has a wavy bottom on Genesis locomotives and a flat bottom on other locomotives and ex-F40PH non-powered control units (NPCUs). The Amtrak "Travelmark" logo is painted near the front or rear of the unit. SC-44 locomotives used on Midwest routes have a variant of Phase V with a blue front and a halftone transition into the grey side. Non-passenger cars like Auto Train autoracks are all-gray except for the logo and red stripe; Express Box Cars had blue stripes on top and bottom.
Acela Express trainsets have grey and stainless steel bodies with the lower red stripe, with the wavy blue roof and Acela logo on the power cars only. The Acela passenger cars have no blue stripe; colored blobs called "mobiles" are used to indicate the type of car (Business Class, Cafe Bistro, or First Class). When the Acela Express was introduced, regional trains on the Northeast Corridor were briefly designated Acela Regional. Amfleet coaches for these trains received "Capstone" livery, which had a window stripe with various patterns of blue, light blue, and green to indicate the type of service. Rebuilt Turboliners had a similar variant of the Capstone livery.
Brand/Importer Information
: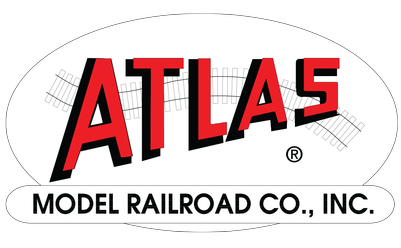 In 1924 Stephan Schaffan, Sr. founded the Atlas Tool Company in Newark, New Jersey. In 1933 his son, Stephan Schaffan, Jr., came to work for his father at the age of sixteen. Steve Jr. built model airplanes as a hobby and frequented a local hobby shop. Being an enterprising young man, he would often ask the owner if there was anything he could do to earn some extra spending money. Tired of listening to his requests, the hobby-store owner threw some model railroad track parts his way and said, "Here, see if you can improve on this".
In those days, railroad modelers had to assemble and build everything from scratch. Steve Jr. created a "switch kit" which sold so well, that the entire family worked on them in the basement at night, while doing business as usual in the machine shop during the day.
Subsequently, Steve Jr. engineered the stapling of rail to fiber track, along with inventing the first practical rail joiner and pre-assembled turnouts and flexible track. All of these products, and more, helped to popularize model railroading and assisted in the creation of a mass-market hobby. The budding entrepreneur quickly outgrew the limitations of a basement and small garage operation. Realizing they could actually make a living selling track and related products, Steve and his father had the first factory built in Hillside, New Jersey at 413 Florence Avenue in 1947. On September 30, 1949, the Atlas Tool Company was officially incorporated as a New Jersey company.
In 1985, Steve was honored posthumously for his inventions by the Model Railroad Industry Association and was inducted into the Model Railroad Industry Hall of Fame in Baltimore, Maryland. In addition, Steve was nominated and entered into the National Model Railroad Association Pioneers of Model Railroading in 1995.
In the early 1990s, the Atlas Tool Company changed its name to
Atlas Model Railroad Company, Inc.
Item created by:
gdm
on 2017-04-13 18:54:57
If you see errors or missing data in this entry, please feel free to
log in
and edit it. Anyone with a Gmail account can log in instantly.