Model Information: InterMountain introduced this model in 2005, and have since followed up with several subsequent runs. The model shares the same chassis as Intermountain's F7s. The PC board was re-designed in 2014 with motor contact "shoes" replaced by wires.

In December 2014, a new run of several road numbers was announced which introduced new factory DCC-equipped versions, sound and non-sound. These models come with a brand new design that incurred significant delays. First batch is expected to be delivered mid-2017.

These locos sport all of the niceties one normally associates with "modern" diesel models, e.g. - split-frame DCC-Ready metal chassis, dual-flywheels, low-friction drive, plastic truck assemblies, plastic gearing, blackened wheels, all-wheel drive / pick-up (no traction tires). The motor is an open-sided 5-poler. Directional lighting on A units is controlled by a PC board mounted on top of the chassis, and with the LED headlight mounted on the front of the chassis (with wires running between the two).
DCC Information
:
Models released up to 2014:
These locos are qualified as "DCC-Friendly" and not "Ready" because installing after-market decoders requires de-soldering and re-soldering a few wires. Not too complex, but you'll need a soldering iron...
- For locos released before 2014: front light of A units needs to be re-soldered to the decoder board.
- For locos released after 2014: in addition to the front light, the motor contacts are performed by two wires that need to be re-soldered to the decoder board.
Accepts the following decoders (non-sound):
-
Digitrax DN163I1C
: 1.5 Amp N Scale Mobile Decoder for Intermountain F3 / F7 Units.
(discontinued)
-
Digitrax DN166I1C
: 1.5 Amp Decoder for Intermountain N scale F3 and F7 A & B units with motor contact "shoes".
-
Digitrax DN166I1D
: 1.5 Amp Decoder for InterMountain N Scale F7A & B units with wired motors produced after Jan 2014.
-
TCS IMF4
: 4 Function Decoder for Intermountain F3A/B, F7A/B and F9B N-Scale locomotives. (
Installation for Intermountain F3A
)
-
TCS IMF4-NF
: 4 Function Decoder for Intermountain F3A/B, F7A/B and F9B N-Scale locomotives produced after Jan 2014. (
Installation for Intermountain F7A
)
Models released as of 2017:
this model is proposed factory-equipped with either a non-sound DCC decoder (models suffixed by "D") or a sound DCC decoder (models suffixed by "S"), both from
ESU
- LokSound Select Micro or LokPilot Micro.
Prototype History
: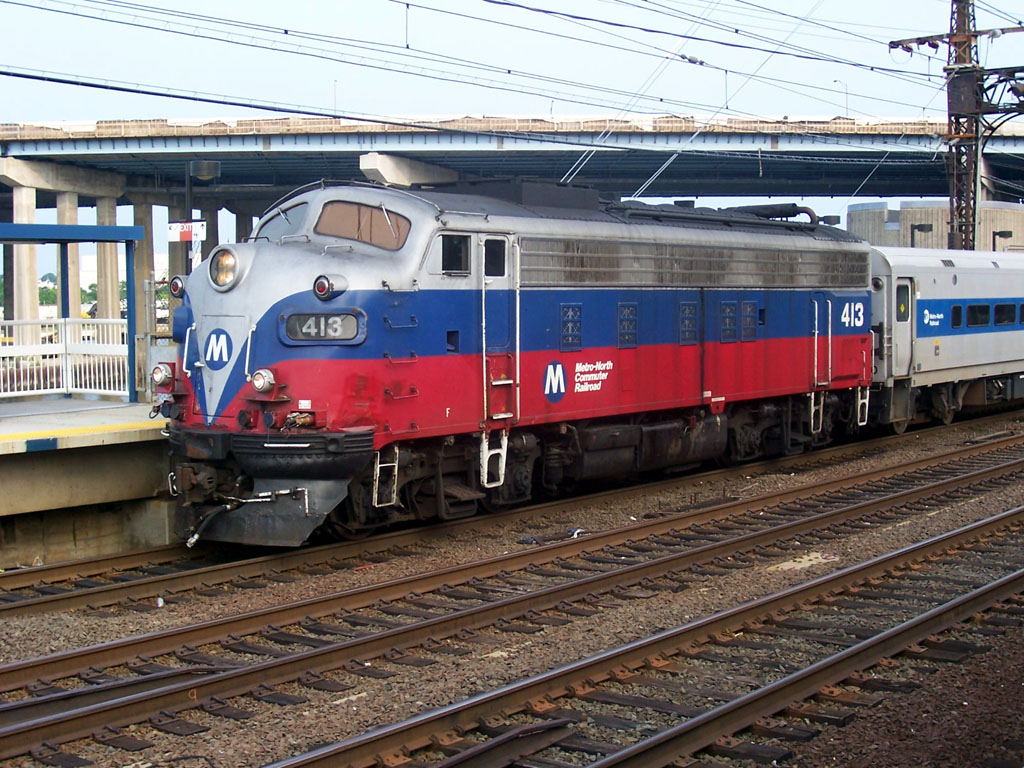 The EMD F3 was a 1,500-horsepower (1,100 kW) B-B freight- and passenger-hauling diesel locomotive produced between July 1945 and February 1949 by General Motors' Electro-Motive Division. Final assembly was at GM-EMD's La Grange, Illinois plant. A total of 1,111 cab-equipped lead A units and 696 cabless booster B units were built.
The F3 was the third model in GM-EMD's highly successful F-unit series of cab unit diesel locomotives, and it was the second most produced of the series. The F3 essentially differed from the EMD F2 in that it used the "new" D12 generator to produce more power, and from the later EMD F7 in electrical equipment. Some late-model F3's had the same D27 traction motors, along with the heavier-duty electrical cables, used in the F7, and were referred to as model F5 by EMD's Engineering Department.
From Wikipedia
Read more on
American-Rails.com
Road Name History
: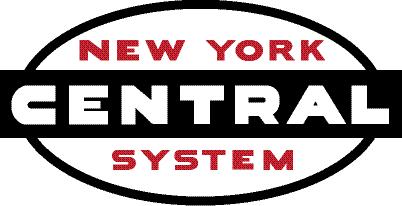 The New York Central Railroad (reporting mark NYC), known simply as the New York Central in its publicity, was a railroad operating in the Northeastern United States. Headquartered in New York City, the railroad served most of the Northeast, including extensive trackage in the states of New York, Pennsylvania, Ohio, Michigan, Indiana, Illinois, and Massachusetts, plus additional trackage in the Canadian provinces of Ontario and Quebec.
The railroad primarily connected greater New York and Boston in the east with Chicago and St.Louis in the midwest along with the intermediate cities of Albany, Buffalo, Cleveland, Cincinnati, and Detroit. NYC's Grand Central Terminal in New York City is one of its best known extant landmarks.
1853 company formation: Albany industrialist and Mohawk Valley Railroad owner Erastus Corning managed to unite ten railroads together into one system, and on March 17, 1853 executives and stockholders of each company agreed to merge. The merger was approved by the state legislature on April 2, and by May 17, 1853 the New York Central Railroad was formed.
In 1867 Vanderbilt acquired control of the Albany to Buffalo running NYC. On November 1, 1869 he merged the NYC with his Hudson River Railroad into the
New York Central and Hudson River Railroad
. Vanderbilt's other lines were operated as part of the NYC.
In 1914, the operations of eleven subsidiaries were merged with the New York Central & Hudson River Railroad, re-forming the New York Central Railroad. From the beginning of the merge, the railroad was publicly referred to as the
New York Central Lines
. In the summer of 1935, the identification was changed to the
New York Central System
.
In 1968 the NYC merged with its former rival, the Pennsylvania Railroad, to form
Penn Central
(the
New York, New Haven and Hartford Railroad
joined in 1969). That company went bankrupt in 1970 and was taken over by the federal government and merged into
Conrail
in 1976. Conrail was broken up in 1998, and portions of its system was transferred to the newly formed New York Central Lines LLC, a subsidiary leased to and eventually absorbed by CSX and Norfolk Southern. Those companies' lines included the original New York Central main line, but outside that area it included lines that were never part of the New York Central system. CSX was able to take one of the most important main lines in the nation, which runs from New York City and Boston to Cleveland, Ohio, as part of the Water Level Route, while Norfolk Southern gained the Cleveland, Ohio to Chicago, Illinois portion of the line called the Chicago line.
At the end of 1925, the New York Central System operated 11,584 miles (18,643 km) of road and 26,395 miles (42,479 km) of track; at the end of 1967 the mileages were 9,696 miles (15,604 km) and 18,454 miles (29,699 km).
Read more on
Wikipedia
.
Brand/Importer Information
: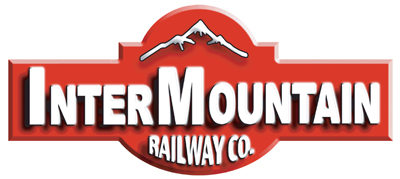 InterMountain was founded in 1985 by Fred Brummet. They got started in the model railroad business by producing O-Scale model kits. They got started in the N Scale business almost a decade later when in 1994 they introduced the 40-23 reefer car in kit form. Later, in 1998, they started producing RTR (Ready-to-Run) models. By the early 2000s, InterMountain phased out kit production in favor of the RTR models.
The InterMountain Railway company is located at 1224 Boston Ave in Longmont, CO. They are a manufacturer of HO, N and Z scale model trains. They have produced kits as well as RTR (Ready-To-Run) models. Their N Scale products include locomotives as well as rolling stock. Their rolling stock lineup includes Boxcars, Hoppers, Tank Cars, Reefers, Gondolas, Stock Cars and Flatcars.
Their locomotive releases have primarily been diesel units, with the one major exception being their series of AC-12 Cab Forward steam locos. Their diesel lineup includes F3's, F7's, F9's, SD40's, SD45's and FT units. They are known for quality and detail. They also release their rolling stock in larger varieties of road numbers than most of the other manufacturers.
Item created by:
Alain LM
on 2017-05-21 15:32:40. Last edited by
gdm
on 2020-05-14 19:09:54
If you see errors or missing data in this entry, please feel free to
log in
and edit it. Anyone with a Gmail account can log in instantly.