Specific Item Information: Atlas USA molded on car underframe
Model Information: Apparently dissatisfied with the Roco-produced 50 foot mech reefer from 1969, Atlas made a completely new tooling in 1975. This new version featured riveted sides (the Roco version had rib sides). The tooling was moved to China in the 1990s along with all their other molds and production. By December 2006, this tooling was a bit long in the tooth and Atlas reclassified the model and continued production under the Trainman® line.

Four of the early reefers in this sequence (3241, 3242, 3243 and 3244) do not seem to appear in any of the 1970s Atlas catalogs, but they definitely exist. Apparently Atlas was having some serious numbering issues with these reefers. The first four 3241..3244 (at least I think they were the first four) were assigned MPN's that had already been used for their Shorty Tank cars. Then they mis-numbered the 1978 catalog listings as 3551... which apparently was a catalog error, because no such reefers exist. Atlas finally settled on 3651... which is what *most* of the earliest releases used (the original 4 being the exception) and the 1980 catalog is corrected to reflect this. We believe the date of production for these cars was 1975.

This model was also repainted by several of the aftermarket redecorators including Aksarben and Bev-Bel.
Prototype History
: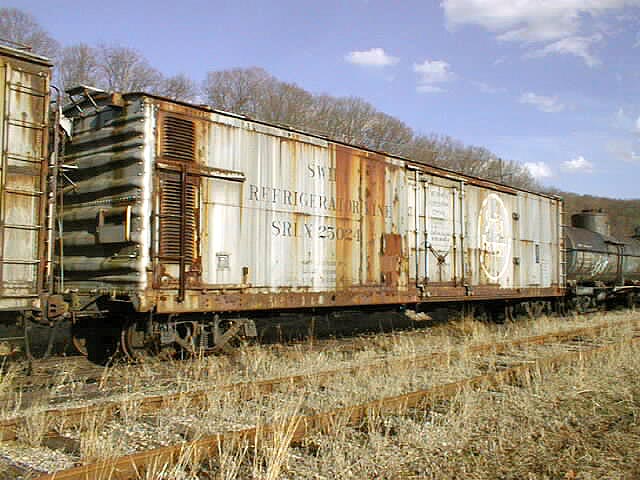 The purpose of a mechanical reefer is to keep perishable items cold. Early reefers were of all wood construction and used ice for cooling. By the 1940s, new reefers were being built entirely of steel. Insulating techniques improved to the point where economical refrigeration could be accomplished using steel side plates in place of wood sheathing. Fifty foot mechanical reefers date back to at least the late 50s / early 60s.
The mechanical reefers could keep a more regular temperature, and often times colder than what the ice bunker cars were capable of. Initially mechanical reefers were used primarily in frozen food service. This would soon change as mechanical refrigeration began to replace ice-based systems. Soon after, mechanical refrigeration units replaced the "armies" of personnel required to re-ice the cars.
Road Name History
: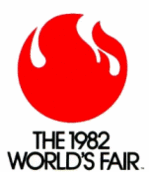 The 1982 World's Fair, formally known as the Knoxville International Energy Exposition, was held in Knoxville, Tennessee, United States. The specialised Expo themed "Energy Turns the World", was recognized by the Bureau International des Expositions (BIE).
It opened on May 1, 1982, and closed on October 31, 1982, after receiving over 11 million visitors. Participating nations included Australia, Belgium, Canada, China, Denmark, Egypt, France, Greece, Hungary, Italy, Japan, Luxembourg, Mexico, the Netherlands, Panama, Peru, the Philippines, Saudi Arabia, South Korea, the United Kingdom, the United States, and West Germany.
The fair was constructed on a 70-acre (280,000 m2) site between downtown Knoxville and the University of Tennessee. The core of the site primarily consisted of a deteriorating Louisville and Nashville Railroad yard and depot. The railroad yard was demolished, with the exception of a single rail line, and the depot was renovated into a restaurant. The Sunsphere, a 266-foot (81 m) steel tower topped with a five-story gold globe, was built for the 1982 World's Fair. It still stands and remains a symbol for the city of Knoxville.
From Wikipedia
Brand/Importer Information
:

Ak-Sar-Ben Hobby Co
Information on AkSarBen Hobby and their history is sketchy at best. Of course, AkSarBen is Nebraska spelled backwards so one might assume that they got their start in the Husker state. The most recent evidence of their existence, however, was in the 2010 Model Retailer Hobby Industry Directory listing them in Jacksboro, TN. The phone number listed is disconnected, so, who knows for sure? What is known is that AkSarBen Hobbies was owned by Allen Miller and got their start in the 1980's producing very high quality custom, limited edition HO and N Scale products. They probably have left the model train business for more than 20 years ago.
Manufacturer Information: 'Atlas Model Railroad' represents the New Jersey manufacturing facility for Atlas brand model railroad products. Atlas also imported European made models in their early years and those items will be noted as having manufacturers set appropriately. In the 1990s Atlas moved all their toolings to China.
Item created by:
Alain LM
on 2018-02-11 08:32:37. Last edited by
Alain LM
on 2020-08-07 11:49:14
If you see errors or missing data in this entry, please feel free to
log in
and edit it. Anyone with a Gmail account can log in instantly.