Model Information: Life-Like introduced the SW9/1200 model in 1997. In 2003, they added the SW8/600/900 which is a very similar model which uses the same mechanism. It is fairly high quality and runs well when it can get good pickup. It is prone to stalling, however, whenever it has slightly dirty wheels, encounters slightly dirty track or runs over a turnout. For this reason, they are best run in pairs or at high speeds.

For the older models, the reason for the stalling is due to the fact that it is simply a small, lightweight engine. Even though the chassis is all-metal and split-frame with a free-floating weight inside the cab, it just doesn't weigh all that much. Without enough heft, it is hard to keep conductivity with the track. The motor is s 5-pole skew-wound job. All eight wheels provide pickup and drive. Directional lighting is provided by an LED-equipped PC board mounted to the front of the chassis. The model uses chemically blackened wheels. Early runs used body-mounted Rapido couplers. Later versions feature Accumate or MTL couplers. The couplers are held in place with a plastic clip to permit easy swapping with the couplers of your choice.

In 2017, in cooperation with Micro-Trains, this mechanism was overhauled to create a smoother running, fully DCC-Ready version. Walthers supplies the mechanisms for the latest 2017 DCC-Ready version to Micro-Trains which uses its own shell for their switchers.
DCC Information
: For the older versions of this model, there is no specific support for DCC on these models, but installing a decoder in the cab is a usual solution. A wired DCC decoder installation for this model can be found on the following:
Brad Myers' N-scale DCC decoder installs
blog.
André Kritzinger's Chessie System in N scale
website.
For the newer versions of this model (2018+), the mechanism supports drop-in decoders. TCS Both the TX MT1500 or Digitrax DN-126M2 decoders will work.
Prototype History
: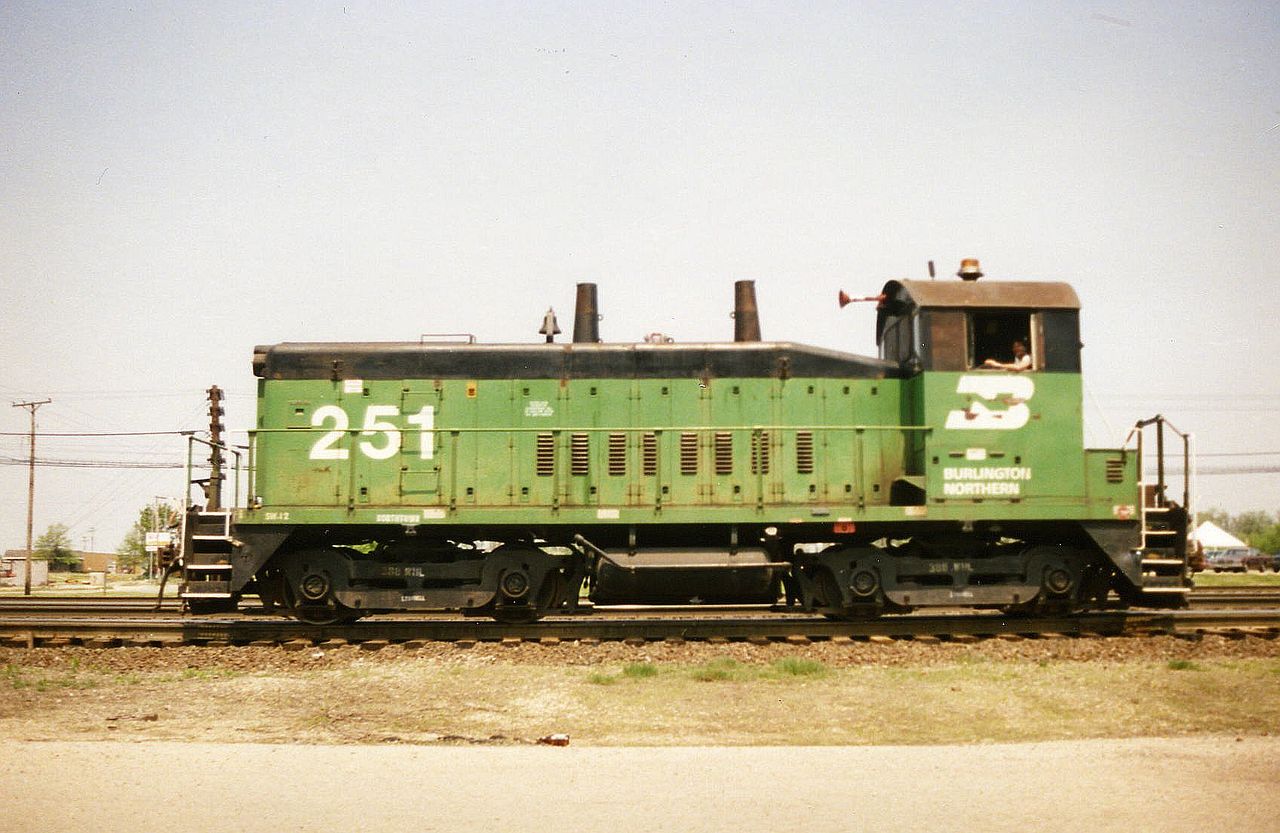 An EMD SW1200 is a diesel switcher locomotive built by General Motors Electro-Motive Division between January 1954 and May 1966. Power was provided by an EMD 567C 12-cylinder engine which generated 1,200 hp (895 kW). Late SW1200s built in 1966 were built with the 567E 12-cylinder engine. Additional SW1200 production was completed by General Motors Diesel in Ontario Canada between September 1955 and June 1964.
737 examples of this locomotive model were built for American railroads, 287 were built for Canadian railroads 4 were built for Brazilian Railroads, 25 were built for a Chilean Industrial firm, and 3 were built for the Panama Canal Railway. A cow-calf variation, the TR12, was cataloged, but none were built. A few units were built with dynamic brakes, featuring large square box with a fan on top of the hood, right in front of the cab.
An SW1200RS is a variation of the standard SW1200 that featured large front and rear (on some units) numberboard housings, EMD Flexicoil B-B trucks, and larger fuel tanks for roadswitcher service. The majority of the Canadian National and Canadian Pacific SW1200 fleets were purchased as SW1200RS units. The Sandersville Railroad Company EMD SW1200 road number SAN 1200 formerly SAN 200 was originally built with the V-12 EMD 567C Prime Mover but it was replaced with a V-12 EMD 645 Prime Mover, the two both produce 1,200 Horsepower, even though the same motor in the EMD SW1500 produces 1,500 Horsepower. The SAN 1200 also has EMD Flexcoil trucks instead of the standard switcher trucks found on other EMD SW1200s.
From Wikipedia
Road Name History
: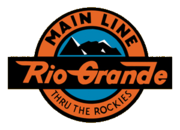 The Denver & Rio Grande Western Railroad (reporting mark DRGW), often shortened to Rio Grande, D&RG or D&RGW, formerly the Denver & Rio Grande Railroad, was an American Class I railroad company. The railroad started as a 3 ft (914 mm) narrow gauge line running south from Denver, Colorado in 1870. It served mainly as a transcontinental bridge line between Denver, and Salt Lake City, Utah.
In 1988, the Rio Grande's parent corporation, Rio Grande Industries, purchased Southern Pacific Transportation Company, and as the result of a merger, the larger Southern Pacific Railroad name was chosen for identity. The Rio Grande operated as a separate division of the Southern Pacific, until that company was acquired by the Union Pacific Railroad. Today, most former D&RGW main lines are owned and operated by the Union Pacific while several branch lines are now operated as heritage railways by various companies.
Read more on
Wikipedia
.
Brand/Importer Information
:

Wm. K. Walthers, Inc., was founded in Milwaukee in 1932 -- but really, it started years earlier, when seven-year-old Bill Walthers got his first taste of the hobby with a small, wind-up toy train for Christmas. He continued with the hobby and eventually had an attic layout comprised primarily of his own scratch-built creations. After he wrote a series of articles on building train control and signaling systems, he got so many letters from other modelers that he began manufacturing them. The first ad (in the May issue of The Model Maker) offered a 24-page, 15c catalog that listed rail, couplers, and electrical supplies. Sales were over $500.00 for the first year, and the fledgling company was off to a strong start.
Within five years, Walthers had grown so much that larger quarters were needed. Space was found on Erie Street, where everything -- from milled wood parts to metal castings to decals -- was made in-house. 1937 also saw a new line in HO Scale, featured in its own catalog. Bill brought operating layouts to the 1939 World's Fair, which gave the hobby a big boost. Soon, though, the growing possibility of war overshadowed these successes, and supplies were becoming increasingly difficult to obtain.
During the war, model manufacturers were ordered to stop production in order to conserve critical metal supplies. Walthers produced what it could from nonessential materials. A series of ads in 1943 saw Bill literally scraping the bottom of a barrel! The postwar boom meant rapid growth for the hobby; however, small homes and new families left no room for O scale layouts, and many modelers moved to HO Scale.
The next twenty years brought great change. In 1958, Bill retired and his son Bruce took over. Just as full-size railroads were being hard-hit by new technology, so too were model railroads. Leisure time was spent in front of the TV set, not the train set. In 1960, Walthers became a full-line distributor of other manufacturers' products while continuing expansion of the Walthers lines. By the start of the 1970's, business was booming again, and Bruce's son Phil joined the company.
Expansion and diversification continue under Phil's tenure. The establishment of the Walthers Importing Division added several international lines. The manufacturing plant was modernized. Code 83 track was introduced in 1985, giving layouts more realistic proportions. In 1990, the Cornerstone Series buildings were unveiled. Combining a freight car with a related industry, the Cornerstone Series makes it possible for modelers to duplicate authentic operations, enhancing layout realism. The Train Line Deluxe Sets and locomotives debuted in 1994. These sets feature the detailing of serious models and an affordable price -- allowing newcomers to get started, and then build-on to their first set, rather than replacing it.
In 2005, Walthers purchased Life-Like from Lifoam Industries. With this purchase Walthers acquired the Proto Lines that have become the backbone of their locomotive and rolling stock segments.
Today, Walthers continues to expand, improve and develop a wide range of products. Their latest selection can be found throughout
Walthers.com
and their printed catalogs, along with items from over 300 other manufacturers.
In December 2017,
Lowell Smith announced
the 'purchase of tooling' of the Walthers line of N Scale passenger cars (sleeper, coach and baggage cars), and in June 2018,
Atlas announced
that it will purchase all N scale locomotive and rolling stock tooling owned by Walthers, including the Walthers N tooling as well as former Life-Like tooling. This divestment puts an end to Walthers involvement as a manufacturer of N scale rolling-stock, though it will continue its range of N scale structures.
Item created by:
gdm
on 2018-03-27 19:54:30
If you see errors or missing data in this entry, please feel free to
log in
and edit it. Anyone with a Gmail account can log in instantly.