Specific Item Information:
Cargill (TLCX Leased)
TLCX 35140-35143, built 1969 (P-S Lot 9427)
Model Information: One of the larger sizes offered in the Pullman-Standard covered hopper catalog, the PS-2CD 4785 cubic foot design could be optimized for a variety of commodities, from grain products, to chemical or mineral ladings. Introduced in 1967 and built at their Butler, PA plant, the basic design would see refinements to its basic design over its five-year production span. The end "cages" of the cars would change over this period, with revisions to the end grab iron and support arrangements. Later production would also feature tall shear plates as part of the end sills, adding another visual distinction to this family of cars.
Prototype History
: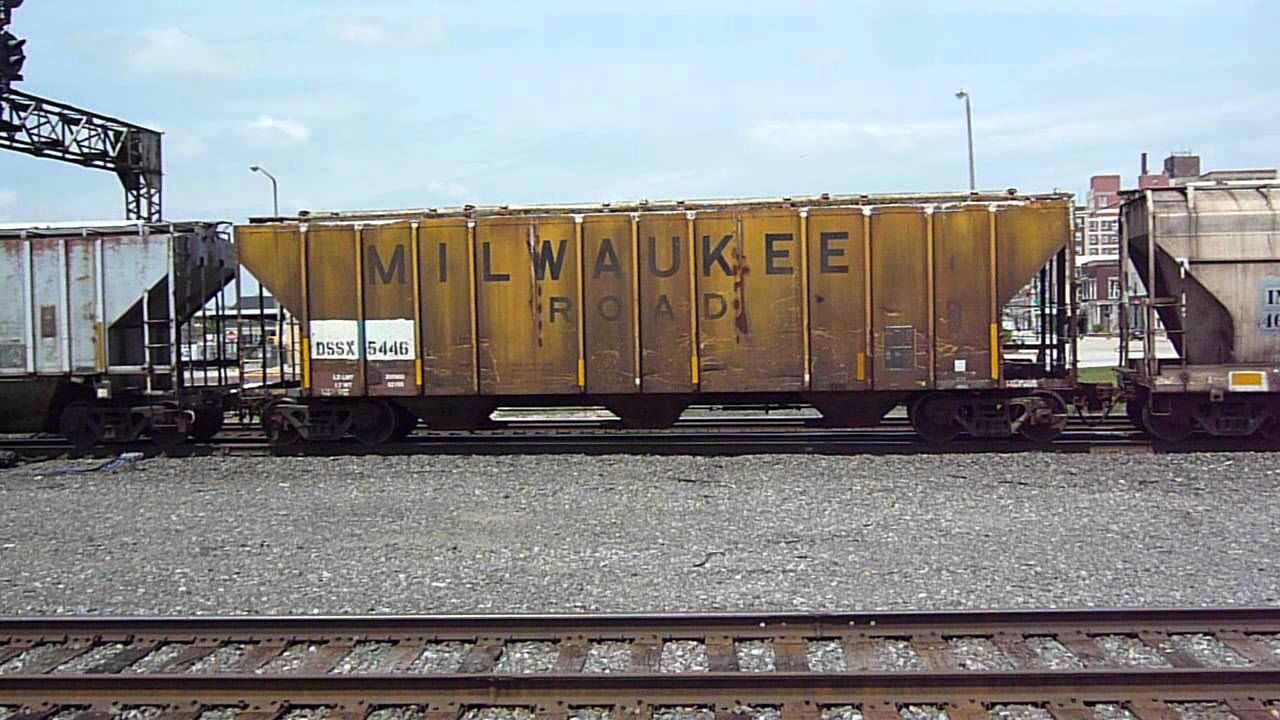 Like their PS-1 boxcars, PS-5 gondolas and other car designs, Pullman Standard applied the PS-2 classification to all of its covered hoppers. Pullman Standard built covered hoppers in many sizes and configurations. But say "PS-2" to railfans and it is this particular car that usually first comes to mind. The 2003 cubic foot car was one of the first, smallest and prolific of the PS-2 cars.
Pullman began building its standardized freight car designs with the PS-1 boxcar in 1947. Next up would be a standard covered hopper – hence PS-2 – shortly thereafter. Although covered hoppers are among the most common cars on the rails today, in 1947 they were a rarity. The PS-2's primary competition wasn't other covered hopper designs but boxcars. Grain, cement, sand and dried chemicals were carried mostly in boxcars prior to the 1950s either in sacks and bags or poured in bulk through hatches in the roof. The theory here was that it made more sense to utilize a single car for a variety of products. The car could carry bags of cement one way and then cut lumber the other. Of course a car that could do many things often couldn't do many of them well.
Road Name History
: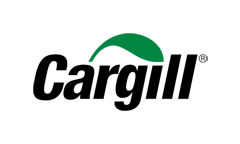 Cargill, Inc. is an American privately held global corporation based in Minnetonka, Minnesota, a Minneapolis suburb. Founded in 1865, it is now the largest privately held corporation in the United States in terms of revenue. If it were a public company, it would rank, as of 2015, number 12 on the Fortune 500, behind McKesson and ahead of AT&T.
Some of Cargill's major businesses are trading, purchasing and distributing grain and other agricultural commodities, such as palm oil; trading in energy, steel and transport; the raising of livestock and production of feed; producing food ingredients such as starch and glucose syrup, vegetable oils and fats for application in processed foods and industrial use. Cargill also operates a large financial services arm, which manages financial risks in the commodity markets for the company. In 2003, it split off a portion of its financial operations into a hedge fund called Black River Asset Management, with about $10 billion of assets and liabilities. It owned 2/3 of the shares of The Mosaic Company (sold off in 2011), one of the world's leading producers and marketers of concentrated phosphate and potash crop nutrients.
Cargill declared revenues of $136.7 billion and earnings of $2.31 billion in the 2013 fiscal year. Employing over 140,000 employees in 66 countries, it is responsible for 25% of all United States grain exports. The company also supplies about 22% of the US domestic meat market, importing more product from Argentina than any other company and is the largest poultry producer in Thailand. All of the eggs used in McDonald's restaurants in the US pass through Cargill's plants. It is the only producer of Alberger process salt in the US, which is used in the fast-food and prepared food industries.
Cargill remains a family-owned business, as the descendants of the founder (from the Cargill and MacMillan families) own over 90% of the company.[8] As a result, most of its growth has been due to reinvestment of the company's own earnings rather than public financing. Gregory R. Page, who is not part of either the Cargill or MacMillan families, is the executive chairman of Cargill. He succeeded former CEO Warren Staley in mid-2007, as Staley reached Cargill's mandatory retirement age of 65, before he in turn was succeeded by Dave MacLennan.
From Wikipedia
Brand/Importer Information
:

ScaleTrains.com, Inc. is an upstart HO and N Scale model manufacturer that was founded by a team with more than 125 years of accumulated experience in the model railroad hobby and industry.
ScaleTrains is specifically focused on the tiny details in the printing and quality of the construction. The four friends who founded the company are all avid modelers themselves. Their factory is located in Tennessee. Unlike most other companies, they offer a range of different levels of complexity in their offerings so as to be able to provide products for both the budget-conscious collector as well as the detail-focused model enthusiast without compromising on quality for either.
They range covers the following, by increasing level of detailing:
Operator™ trains are built for modelers who enjoy running high-quality, realistic trains at an affordable price. Designed from builder's drawings and photographs, Operator models have fewer factory-applied parts and simplified printing. For added versatility, super-detail parts are available separately.
The Rivet Counter™ line strives to create the most accurately detailed models imaginable. The real-world counterpart is meticulously researched to ensure prototype fidelity. Each model features numerous factory applied parts including roadname and road number specific details whenever possible.
Museum Quality™ models are historically accurate replicas of the most famous locomotives in North American railroading history. Exhaustive research and a commitment to perfection combine to create the ultimate scale model. Museum Quality trains establish new standards which make them just as legendary as the original.
Item created by:
Powderman
on 2018-11-16 13:39:32. Last edited by
CNW400
on 2020-07-20 12:37:39
If you see errors or missing data in this entry, please feel free to
log in
and edit it. Anyone with a Gmail account can log in instantly.