Model Information: This model was first announced in the Arnold 1967-68 catalog, together with the GP7 and GP30, all three sharing the same mechanism. Initially offered in one livery per model, these models were subsequently offered with additional roadnames as shown in the 1968-69 catalog.
It was introduced as Revell Rapido, and offered under the usual Arnold Rapido branding after Revell stopped cooperation with Revell circa 1973.
The model was revised circa 1985 with a new motor but no notable other changes. More roadnames were introduced at that occasion.
Arnold decided that GP7 was without dynamic brakes and that GP9 will have them, hence the dynamic brake blister on the roof that was systematically delivered in black regardless of the locomotive color.
The 1985 run can be distinguished from the original one with one spotting feature: the louvers under the cab have disappeared, which seems more like the prototype.
Overall this model is reported as an average or poor runner at slow speed, though it can pull quite many cars thanks to its generous weight.
No lights.
DCC Information: No DCC support; not invented yet in 1968.
Prototype History
: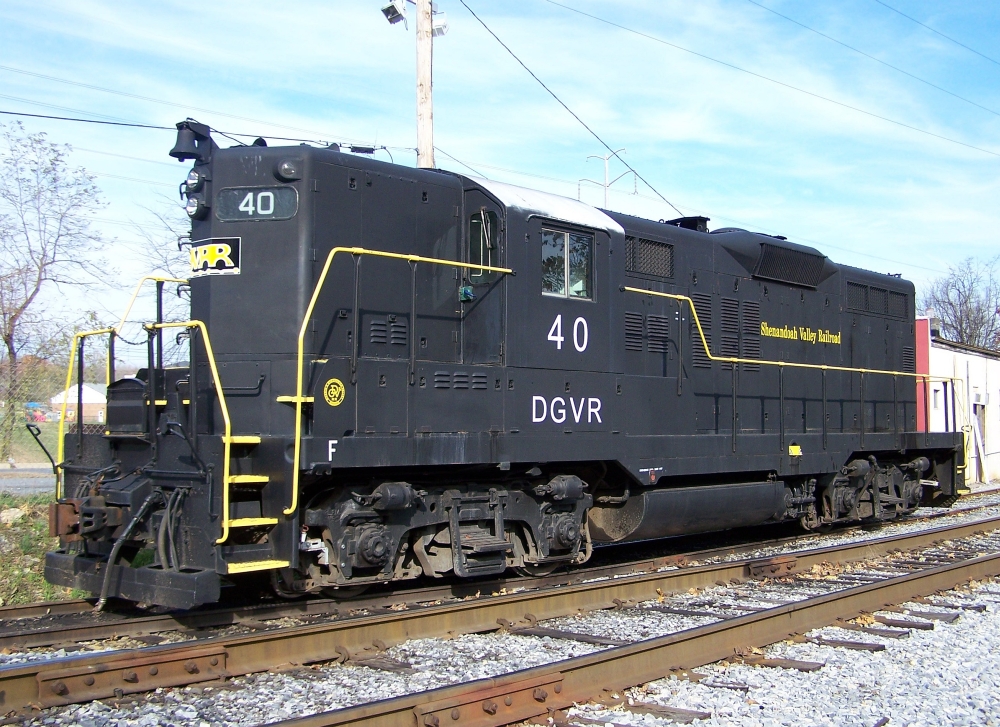 An EMD GP9 is a four-axle diesel-electric locomotive built by General Motors' Electro-Motive Division in the United States, and General Motors Diesel in Canada between January, 1954, and August, 1963. US production ended in December, 1959, while an additional thirteen units were built in Canada, including the last two in August, 1963. Power was provided by an EMD 567C sixteen-cylinder engine which generated 1,750 horsepower (1.30 MW). This locomotive type was offered both with and without control cabs; locomotives built without control cabs were called GP9B locomotives. All GP9B locomotives were built in the United States between February, 1954, and December, 1959.
One option available for locomotives without dynamic brakes, was to remove the two 22.5 in × 102 in (571.5 mm × 2,590.8 mm) air reservoir tanks from under the frame, and replace them with four 12 in × 150.25 in (304.80 mm × 3,816.35 mm) tanks that were installed on the roof of the locomotive, above the prime mover. These "torpedo tubes" as they were nicknamed, enabled the fuel and water tanks to be increased to 1,100 US gallons (4,200 l; 920 imp gal) each, although some railroads opted for roof-mounted air tanks and 2,200 US gallons (8,300 l; 1,800 imp gal) fuel tanks on their freight 'Geeps'.
From Wikipedia
Road Name History
: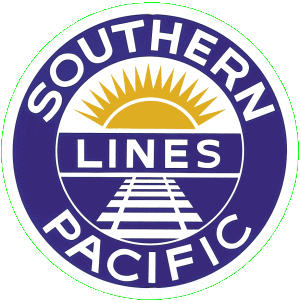 The Southern Pacific Transportation Company (reporting mark SP), earlier Southern Pacific Railroad and Southern Pacific Company, and usually called the Southern Pacific or (from the railroad's initials) Espee, was an American Class I railroad. It was absorbed in 1988 by the company that controlled the Denver and Rio Grande Western Railroad and eight years later became part of the Union Pacific Railroad.
The railroad was founded as a land holding company in 1865, later acquiring the Central Pacific Railroad by lease. By 1900 the Southern Pacific Company was a major railroad system incorporating many smaller companies, such as the Texas and New Orleans Railroad and Morgan's Louisiana and Texas Railroad. It extended from New Orleans through Texas to El Paso, across New Mexico and through Tucson, to Los Angeles, through most of California, including San Francisco and Sacramento. Central Pacific lines extended east across Nevada to Ogden, Utah, and reached north through Oregon to Portland. Other subsidiaries eventually included the St. Louis Southwestern Railway (Cotton Belt), the Northwestern Pacific Railroad at 328 miles (528 km), the 1,331 miles (2,142 km) Southern Pacific Railroad of Mexico, and a variety of 3 ft (914 mm) narrow gauge routes.
In 1929 SP/T&NO operated 13848 route-miles not including Cotton Belt, whose purchase of the Golden State Route circa 1980 nearly doubled its size to 3,085 miles (4,965 km), bringing total SP/SSW mileage to around 13,508 miles (21,739 km).
By the 1980s route mileage had dropped to 10,423 miles (16,774 km), mainly due to the pruning of branch lines. In 1988 the Southern Pacific was taken over by D&RGW parent Rio Grande Industries. The combined railroad kept the Southern Pacific name due to its brand recognition in the railroad industry and with customers of both constituent railroads. Along with the addition of the SPCSL Corporation route from Chicago to St. Louis, the total length of the D&RGW/SP/SSW system was 15,959 miles (25,684 km).
By 1996 years of financial problems had dropped SP's mileage to 13,715 miles (22,072 km), and it was taken over by the Union Pacific Railroad.
Read more on
Wikipedia
.
Brand/Importer Information
: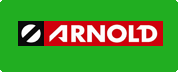 Founded in 1906 by Karl Arnold in Nuernberg, K. Arnold & Co. began its life producing tin toys and related items. They produced an extensive line of model ships, doll house items and other toys. In 1935, K. Arnold & Co. hired Max Ernst as their managing director. Ernst, not to be confused with the German realist artist of the same name, was a significant factor in the future of Arnold.
There are several distinct phases of Arnold's model train production. In the period of 1960 - 1962, Arnold marketed the Arnold Rapido 200 product line; this line was very crude yet it also was a sensation because of its much smaller size than TT.
The next phase was from 1963-1967, when the rapido product line begins to swing toward scale representations of the trains. It is during this period that the "Rapido Coupler" comes into production, beginning its widespread use by all model train manufacturers in N-Scale. It was in 1964 that the term "N-Scale" came into use. Between 1968 and 1970, rapido line of trains reached maturity, notably with its turntable and roundhouse. Arnold entered into a business relationship with the U.S. company Revell around 1968, beginning the marketing of Revell Rapido model trains. This relationship was marked by the beginning of production of more accurate North American prototype models by Arnold. This relationship continued for several years, ending in the late 1960s or early 1970s. Arnold continued their expanded production, with new models until the early 1990s.
On Max Ernst's 1976 retirement, Arnold employed perhaps 200 to 250 people, using three facilities in the Nurnberg area. The Company continued under family control until 1995, when Arnold went into bankruptcy and was sold to Rivarossi of Italy. Rivarossi, in turn, also went bankrupt, leading to the sale of all assets to Hornby of the United Kingdom. Production is carried out in China.
Item created by:
Alain LM
on 2018-12-15 11:58:30. Last edited by
CNW400
on 2020-07-02 10:33:17
If you see errors or missing data in this entry, please feel free to
log in
and edit it. Anyone with a Gmail account can log in instantly.