Specific Item Information: This seven-car base set includes one each: 5812010 2nd Class End Car, 2412810 2nd Class Car, 2412310 2nd Class Car (Motorized), 6412010 2nd Class Car with Pantograph, 8812010 Dining-1st Class Car, 1412010 1st Class Car and an 0812010 1st Class End Car. You can operate this abbreviated consist as-is or expand to a full 12-car train with the five-car add-on set 10-1513.
Model Information
: Introduced in June 2019.
The ICE 4 (DB class BR 412) are the latest generation of the Intercity Express (ICE) high-speed trains operated by Deutsche Bahn AG. Since 2017, the twelve-part ICE 4 runs on routes between Hamburg - Stuttgart and Hamburg - Munich. From 2019, this new model series will also head for the Rhineland and the Ruhr area. Registration is planned for Austria and Switzerland, and later approval for France, Luxembourg, Italy, Poland and the Czech Republic is planned as an option.
Features:
- Motorization in the car 5
- Additional engine in the supplement in the car 6
- Five-pole engine with flywheel
- Light change white / red
- Dual traction via clutch in the bow door
- prepared for Kato interior lighting (K11213 and K11214)
- smallest passable radius: 282 mm (> 11")
Instructions for this set can be found
here
.
The set is delivered in the usual Kato bookcase box, except that it is off-white instead of green, and much larger (26.5 cm / 10.4" instead of 21.5 cm / 8.5") in order to accommodate the long ICE cars (more than 28 m / 91' at scale).
DCC Information
: The DC model includes a motorized car that is DCC ready upgradable using the Kato EM13 Motor Control Decoder 29-351 and two FL12 light function decoder 29-352 for the tail cars . Kato FR11 decoder can also be used to control the interior lights.
Kato with Zimo has also released compatible decoder sets Kato 10950-D1 (motor and 2 lights) and Kato 10950-D2 (motor only) that have much more advanced features than the older Kato decoders, such as BEMF, Railcom and all Zimo features.
The internal Zimo reference for these decoders are MX605N (motor), MX605SL (tail car lights) and MX605FL (car interior lights).
Zimo installation instructions
can be found here
Prototype History
: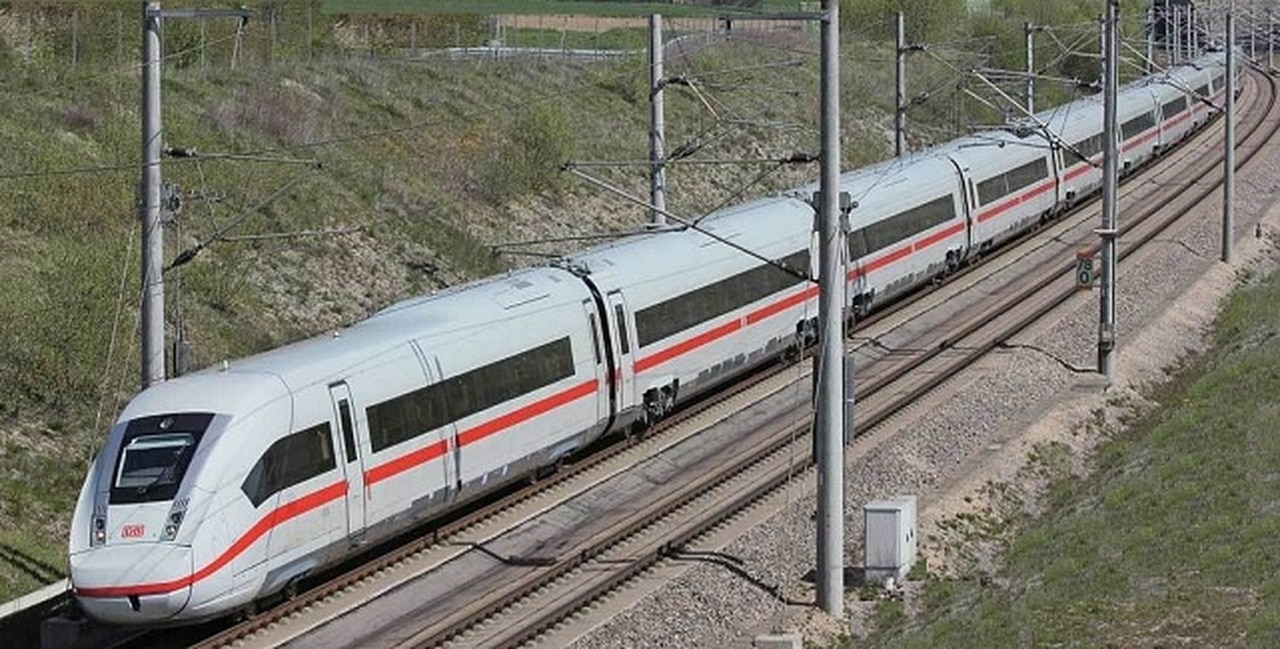 The Intercity-Express (formerly InterCityExpress and commonly known as ICE (
pronounce each letter individually
)) is a system of high-speed trains predominantly running in Germany, Austria, Denmark, France, Belgium, and Switzerland. It is the highest service category of rail offered in Europe and is the flagship train of the German state railway, Deutsche Bahn. There are currently 259 trainsets in use.
The ICE rolling stock is made of 4 generations with different characteristics, but they all share the fact that each car is having two bogies, unlike the French TGV that is fitted with shared bogies between the intermediate cars.
ICE 1 (power car class 401) was built by a consortium of companies (Krauss-Maffei, Krupp, Henschel, AEG, ABB, Siemens). It has two power cars at each end and a number of intermediate cars. Given its single 15 kV 16-2/3 Hz AC power input, and a gauge larger than UIC standards, it can merely circulate inside Germany and a few other neighboring countries using this voltage.
ICE 2 (power car class 402) is a an improvement of ICE 1, but sharing the same limitations in terms of power input and gauge.
ICE 3 (class 403 / 406) based on Siemens Velaro high-speed train, is a departure from the previous ICE design, with a lower gauge and multiple power input capabilities that make it compatible with international travel, including the UK through the channel tunnel. Contrary to its predecessors, it has electrical motors spread over the whole consist instead of the more classical end power cars.
ICE 4 (class 412) is the latest generation, jointly built by Siemens and Bombardier. It started commercial operation in 2017. It will progressively replace the ageing ICE 1 and ICE 2.
Documentation from Deutsche Bahn (
in German
):
-
Data sheets of all ICEs
-
ICE network map
Road Name History
: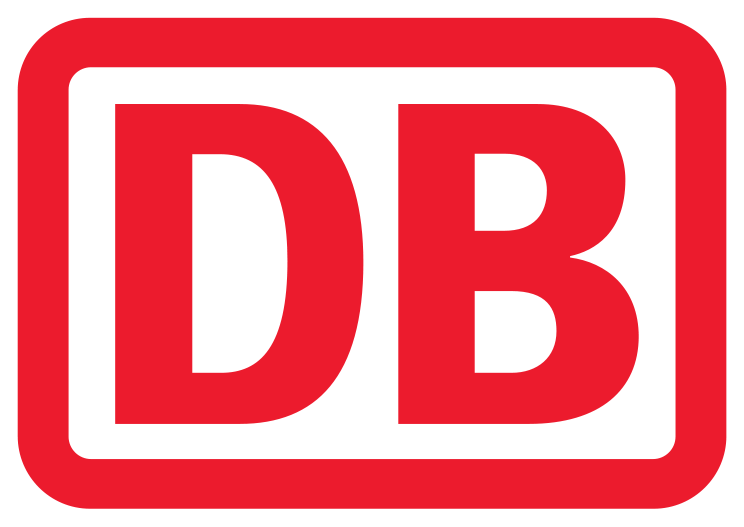 Deutsche Bahn AG (abbreviated as DB, DB AG or DBAG) is a German railway company. Headquartered in Berlin, it is a private joint-stock company (AG), with the Federal Republic of Germany being its single shareholder. Deutsche Bahn describes itself as the second-largest transport company in the world, after the German postal and logistics company Deutsche Post / DHL, and is the largest railway operator and infrastructure owner in Europe. It carries about two billion passengers each year.
Deutsche Bahn (literally "German Railway" in German) came into existence in 1994 as the successor to the former state railways of Germany, the Deutsche Bundesbahn ("German Federal Railway") of West Germany and the Deutsche Reichsbahn ("German Empire Railway") of East Germany. It also gained ownership of former railway assets in West Berlin held by the
Verwaltung des ehemaligen Reichsbahnvermögens
(Administration of the Former Reichsbahn Assets).
Brand/Importer Information
:

Wolfgang Lemke GmbH from Haan, Germany, is an importer and also a manufacturer of model articles, especially for model railways in N and H0 scales.
Starting in 1990, Lemke was the general importer for Kato's products in Germany and Europe, a position now held by
Noch
. Lemke is also producing, in cooperation with Kato, specific models for the German and European market under the brand name 'Kato Lemke'.
Item created by:
Jenna
on 2019-07-05 15:10:15. Last edited by
Alain LM
on 2019-07-06 11:17:23
If you see errors or missing data in this entry, please feel free to
log in
and edit it. Anyone with a Gmail account can log in instantly.