Model Information: Single Sliding Door Rib Side Without Roofwalk FMC. Originally designed by MDC Roundhouse. This tooling was acquired by Athearn in June of 2004 and re-released under the Athearn name. The MDC releases referred to this tooling as "FMC 50 Foot Boxcar - Single Door". Athearn refers to them as "FMC 5347 Box Car(sic)", but they are the same model.

The MDC Roundhouse releases typically came as kits (though some later releases were RTR) with an unpainted pewter underframe and truck-mounted couplers and blackened low-profile metal wheels. The Athearn releases have a nicer set of wheels (also low-profile). The Athearn models are always Ready-to-Run (RTR). The Athearn models have painted (black) underframes that are also metal (likely pewter or whatever MDC used). Athearn moved the couplers to become body-mounted and changed the coupling system from Rapido to McHenry. After inspecting them closely, I am not sure they can be swapped for MTL couplers without filing off part of the underframe, but I could be wrong. This presents a problem as McHenry couplers don't always play well with other couplers on long consists where that is a lot of force on each coupling point. The body has remained unchanged with the only detail part being the brake wheel.

The newer releases of this body style (as of 2017) market this boxcar as specifically modelling the FMC 5347 prototype.
Prototype History
: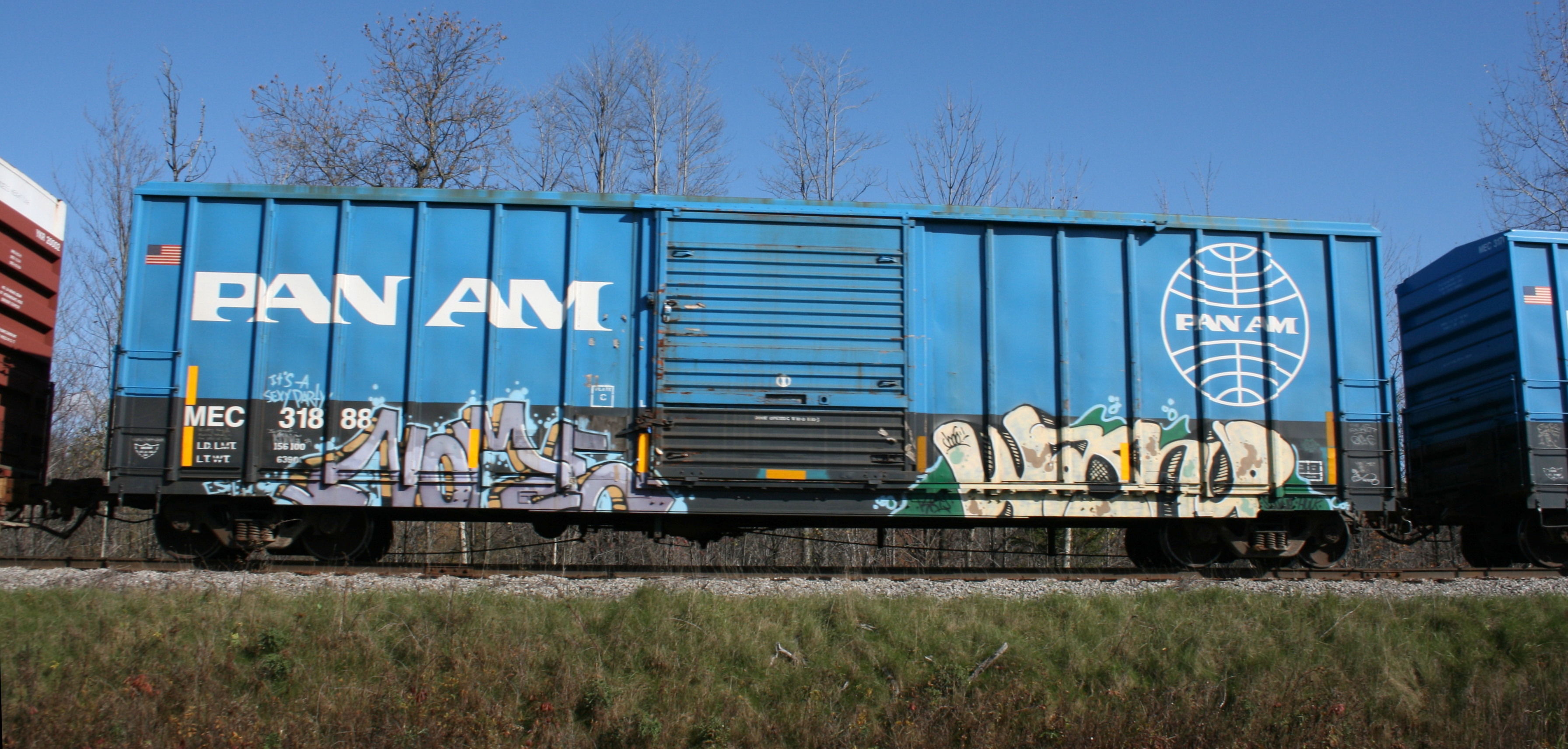 It was the mid 1970s, and the incentive per diem box car boom was just beginning. New, brightly painted box cars seemed to appear overnight. Many were lettered for various short lines. FMC (Food Machinery Corporation) was a significant builder of many of these cars. The 50' outside post, non-terminating end box car, became the foundation for new per diem cars built in the 1970s. The 50' FMC cars also varied in door configuration and style to better suit each customer. These cars can still be seen today at work (2017) on many ralroads.
The main difference between the 5077 cu. ft cars built by FMC vs the 5277-5347 cu. ft cars built by the same manufacturers is the overall height of the car, the smaller 5077 cars were Plate B while the larger 5277-5347 cars were Plate C.
Road Name History
: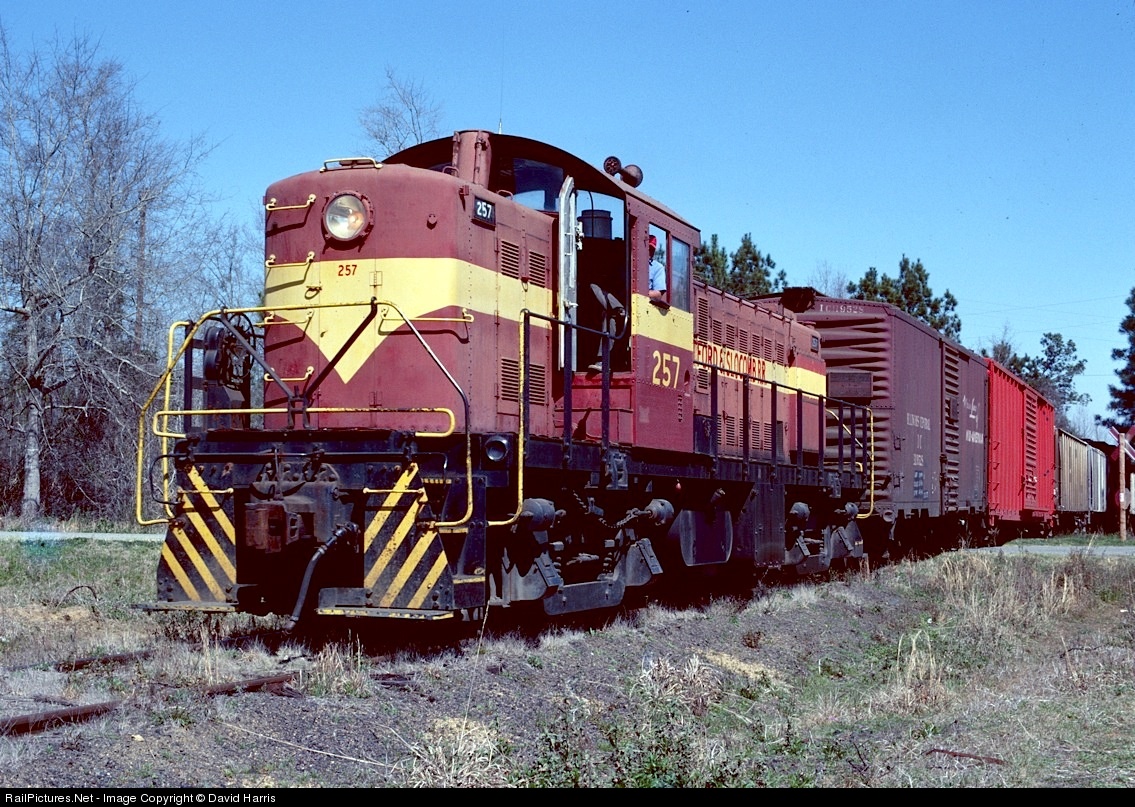 The H&S launched operations in 1954 to take over a Central of Georgia branch from Dothan (a fairly important railroad junction town) to Hartford, in southern Alabama. The route was about 22 miles long.
In 1975, Itel bought the line. Itel was a major player in the per diem boxcar boom so H&S boxcars became a common sight. The diesel fleet in the Itel years included a pair of RS-1's and an NW2.
In 1992, the line from Taylor to Hartford was abandoned, leaving just 8 miles. At this point, Itel sold the H&S to the Gulf & Ohio shortline group, who changed the name from Hartford & Slocomb to "H&S Railroad." A GP7 and SW1 took over the switching chores. The only customer is a large freight car maintenance facility (formerly GE Rail Car.) Itel also sold their entire freight car fleet to GE Rail Car and the "HS" reporting marks went with it. In 2015, GE sold this division to First Union Rail (with their tank car fleet going to Marmon Holdings.) So, when you see an HS car today, it belongs to First Union Rail and not the shortline.
In 2006, G&O sold the H&S to the Genesee & Wyoming shortline group. G&W merged the H&S with the Chattahoochee & Gulf to form the Chattahoochee Bay Railroad.
Brand/Importer Information
: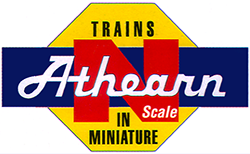 Athearn
's history began in 1938, when its founder-to-be, Irvin Athearn, started an elaborate O scale layout in his mother's house. After placing an ad selling the layout, and receiving much response to it, Irv decided that selling model railroads would be a good living. He sold train products out of his mother's house through most of the 1940s. After becoming a full-time retailer in 1946, Irv opened a separate facility in Hawthorne, California in 1948, and that same year he branched into HO scale models for the first time.
Athearn acquired the Globe Models product line and improved upon it, introducing a comprehensive array of locomotive, passenger and freight car models. Improvements included all-wheel drive and electrical contact. One innovation was the "Hi-Fi" drive mechanism, employing small rubber bands to transfer motion from the motor spindle to the axles. Another was the double-ended ring magnet motor, which permitted easy connection to all-wheel-drive assemblies. Athearn was also able to incorporate flywheels into double-ended drives.
The company produced a model of the Boston & Maine P4 class Pacific steam locomotive which incorporated a cast zinc alloy base and thermoplastic resin superstructure. It had a worm drive and all power pickup was through the bipolar trucks that carried the tender. This item was discontinued after the Wilson motor was no longer available, and was not redesigned for a more technologically advanced motor.
Athearn's car fleet included shorter-than-scale interpretations of passenger cars of Southern Pacific and Atchison, Topeka & Santa Fe Railroad prototypes. The company also offered a variety of scale-length freight cars with sprung and equalized trucks. The cars could be obtained in simple kit form, or ready-to-run in windowed display boxes. The comprehensive scope of the product line contributed to the popularity of HO as a model railroad scale, due to the ready availability of items and their low cost.
Irv Athearn died in 1991. New owners took control in 1994, but continued to follow Athearn's commitment to high-quality products at reasonable prices. Athearn was bought in 2004 by Horizon Hobby. Athearn was then moved from its facility in Compton to a new facility in Carson, California. In mid-2009, all remaining US production was moved to China and warehousing moved to parent Horizon Hobby. Sales and product development was relocated to a smaller facility in Long Beach, California.
Read more on
Wikipedia
and
Athearn website
.
Item created by:
gdm
on 2019-08-22 10:11:59
If you see errors or missing data in this entry, please feel free to
log in
and edit it. Anyone with a Gmail account can log in instantly.