Body Style Information: Prototypical painting and lettering. AccuMate® couplers. Roller-bearing or friction-bearing trucks where appropriate.
Prototype Information
: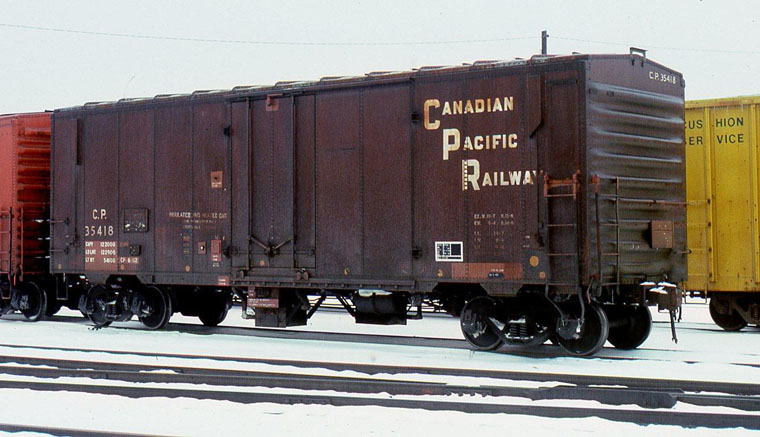 Plug-Door boxcars are usually insulated and typically carry products such as canned goods that require protection from extremes of temperature but do not require refrigeration. Plug-style doors were normally used to ensure a tight seal in the insulation. Designed for transport of both perishables and large loads, plug doors allowed box cars to be sealed from outside dust and dirt. Cars like these were manufactured during the 50s and 60s.
Whether you consider this a reefer or a boxcar is a matter for angel-pinhead-counters. There seems to be a bit of a blurry line during the transition era between the idea of a steel ice reefer and an insulated boxcar. I guess an ice reefer was meant to hold ice for cooling but I doubt this is a cut-and-dry distinction. Modern "mechanical" reefers are a different breed as they contain a refrigeration unit which quite distinctly sets them apart from "boxcars".
Road/Company Information
:

Fruit Growers Express (FGE) was a railroad refrigerator car leasing company that began as a produce-hauling subsidiary of Armour and Company's private refrigerator car line. Its customers complained they were overcharged. In 1919 the Federal Trade Commission ordered the company's sale for anti-trust reasons. The company is now controlled by the CSX Corporation.
Incorporated on March 18, 1920 the firm took possession of 4,280 pieces of rolling stock, repairs shops at Alexandria, Virginia and Jacksonville, Florida, and numerous ice plants and other facilities scattered throughout the East Coast on May 1. By year's end, the Chicago and Eastern Illinois, New Haven, and Norfolk and Western railroads became major stockholders.
In order to compete with the Pacific Fruit Express and Santa Fe Refrigerator Despatch in the west, FGE and the Great Northern Railway formed the Western Fruit Express (WFE) on July 18, 1923, a move that added 3,000 cars to the equipment pool. By 1926, FGE had expanded its service into the Pacific Northwest and the Midwest through the WFE and the Burlington Refrigerator Express (BREX), its other partly owned subsidiary (formed in partnership with the Chicago, Burlington and Quincy Railroad (CB&Q) on May 1). That same year, FGE purchased 2,676 36-foot-long (11 m) reefers from the Pennsylvania Railroad.
In February, 1928 FGE formed the National Car Company as a subsidiary to service the meat transportation market. Customers included Kahns, Oscar Mayer, and Rath Packing.
From Wikipedia
Brand/Importer Information
: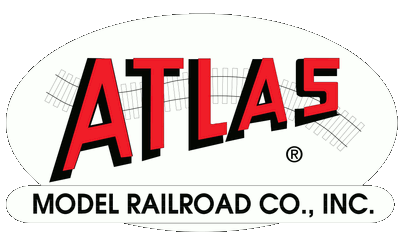 In 1924 Stephan Schaffan, Sr. founded the Atlas Tool Company in Newark, New Jersey. In 1933 his son, Stephan Schaffan, Jr., came to work for his father at the age of sixteen. Steve Jr. built model airplanes as a hobby and frequented a local hobby shop. Being an enterprising young man, he would often ask the owner if there was anything he could do to earn some extra spending money. Tired of listening to his requests, the hobby-store owner threw some model railroad track parts his way and said, "Here, see if you can improve on this".
Atlas has made a ton of wonderful products throughout the years and we often get questions one whether we have run a certain road name on a particular model. It should be noted that Atlas locomotives and rolling stock are greatly appreciated for their superior operating and running characteristics. Atlas products are also well known for their outstanding collectability not only due to their superior prototypical workmanship, details and decoration, but because there are relatively so few of them made. Each and every production run has been carefully built to market demand, meaning almost every piece in any given run is sold out by Atlas on arrival or shortly thereafter, thus creating a built in collectors market.
Item created by:
devsummers428
on 2019-12-14 18:00:27
If you see errors or missing data in this entry, please feel free to
log in
and edit it. Anyone with a Gmail account can log in instantly.