Model Information: The ScaleTrains Dash-9 was introduced in 2019. The release was divided up into two groups: low-detail (Operator) and high-detail (Rivet Counter). The Operator versions all share a common cab and long hood configuration whereas the Rivet Counter versions are each customized to accurately model the prototypes they were derived from. As such, the Rivet Counter models were priced about 50% higher than their operator brethren.

This was an excellent marketing move on ScaleTrains' part as it allowed the folks who want detail at all costs to get what they want (at a higher cost), while also allowing folks on a tighter budget who are not so detail-obsessed to get a fine-looking, fine running locomotive at a much more attractive price.
DCC Information: The operator models were offered in both DC and DCC versions. The Rivet Counter models have three options: DC, DCC, and DCC-Sound.
Prototype History
: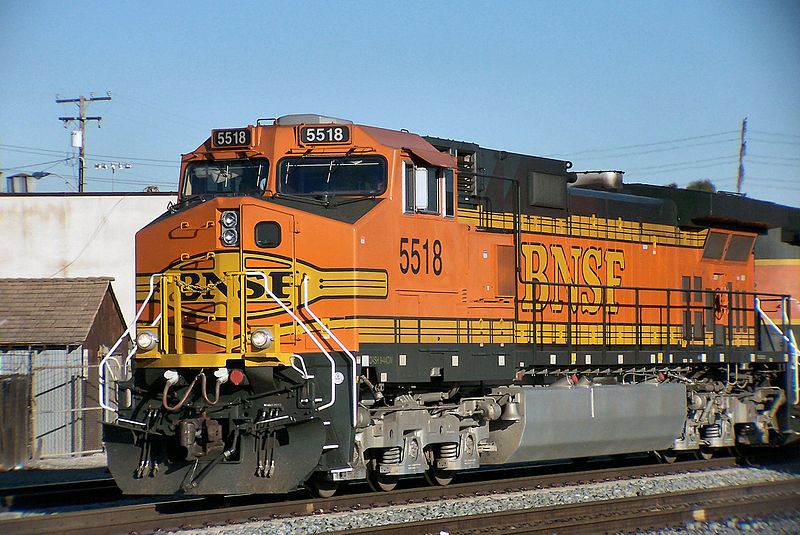 The GE C44-9W is a 4,400 hp (3,281 kW) diesel-electric locomotive built by GE Transportation Systems of Erie, Pennsylvania. Keeping in tradition with GE's locomotive series nicknames beginning with the "Dash 7" of the 1970s, the C44-9W was dubbed the Dash 9 upon its debut in 1993. It is also referred to as Dash 9-44CW. The design has since proven popular with North American railroads, although some railroads, like CSX, preferred its AC equivalent, the AC4400CW.
Mode than 2,500 units have been sold to all major railroads, with BNSF being the largest buyer by far with 1697 units.
Because of more stringent emissions requirements that came into effect in the United States on January 1, 2005, the Dash 9-44CW has been replaced in production by the GE ES44DC (GEVO).
From Wikipedia
Read more on
American-Rails.com
Road Name History
: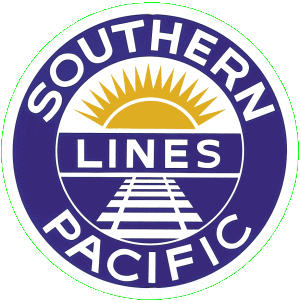 The Southern Pacific Transportation Company (reporting mark SP), earlier Southern Pacific Railroad and Southern Pacific Company, and usually called the Southern Pacific or (from the railroad's initials) Espee, was an American Class I railroad. It was absorbed in 1988 by the company that controlled the Denver and Rio Grande Western Railroad and eight years later became part of the Union Pacific Railroad.
The railroad was founded as a land holding company in 1865, later acquiring the Central Pacific Railroad by lease. By 1900 the Southern Pacific Company was a major railroad system incorporating many smaller companies, such as the Texas and New Orleans Railroad and Morgan's Louisiana and Texas Railroad. It extended from New Orleans through Texas to El Paso, across New Mexico and through Tucson, to Los Angeles, through most of California, including San Francisco and Sacramento. Central Pacific lines extended east across Nevada to Ogden, Utah, and reached north through Oregon to Portland. Other subsidiaries eventually included the St. Louis Southwestern Railway (Cotton Belt), the Northwestern Pacific Railroad at 328 miles (528 km), the 1,331 miles (2,142 km) Southern Pacific Railroad of Mexico, and a variety of 3 ft (914 mm) narrow gauge routes.
In 1929 SP/T&NO operated 13848 route-miles not including Cotton Belt, whose purchase of the Golden State Route circa 1980 nearly doubled its size to 3,085 miles (4,965 km), bringing total SP/SSW mileage to around 13,508 miles (21,739 km).
By the 1980s route mileage had dropped to 10,423 miles (16,774 km), mainly due to the pruning of branch lines. In 1988 the Southern Pacific was taken over by D&RGW parent Rio Grande Industries. The combined railroad kept the Southern Pacific name due to its brand recognition in the railroad industry and with customers of both constituent railroads. Along with the addition of the SPCSL Corporation route from Chicago to St. Louis, the total length of the D&RGW/SP/SSW system was 15,959 miles (25,684 km).
By 1996 years of financial problems had dropped SP's mileage to 13,715 miles (22,072 km), and it was taken over by the Union Pacific Railroad.
Read more on
Wikipedia
.
Brand/Importer Information
:

ScaleTrains.com, Inc. is an upstart HO and N Scale model manufacturer that was founded by a team with more than 125 years of accumulated experience in the model railroad hobby and industry.
ScaleTrains is specifically focused on the tiny details in the printing and quality of the construction. The four friends who founded the company are all avid modelers themselves. Their factory is located in Tennessee. Unlike most other companies, they offer a range of different levels of complexity in their offerings so as to be able to provide products for both the budget-conscious collector as well as the detail-focused model enthusiast without compromising on quality for either.
They range covers the following, by increasing level of detailing:
Operator™ trains are built for modelers who enjoy running high-quality, realistic trains at an affordable price. Designed from builder's drawings and photographs, Operator models have fewer factory-applied parts and simplified printing. For added versatility, super-detail parts are available separately.
The Rivet Counter™ line strives to create the most accurately detailed models imaginable. The real-world counterpart is meticulously researched to ensure prototype fidelity. Each model features numerous factory applied parts including roadname and road number specific details whenever possible.
Museum Quality™ models are historically accurate replicas of the most famous locomotives in North American railroading history. Exhaustive research and a commitment to perfection combine to create the ultimate scale model. Museum Quality trains establish new standards which make them just as legendary as the original.
Item created by:
CMK
on 2020-01-24 01:31:24. Last edited by
CMK
on 2020-05-11 22:25:51
If you see errors or missing data in this entry, please feel free to
log in
and edit it. Anyone with a Gmail account can log in instantly.